This v-neck Leschi with ruffled sleeves might be my favourite make to date. And since I can't just leave the blog post at that I will elaborate…
That colour, those ruffles, that v-neck!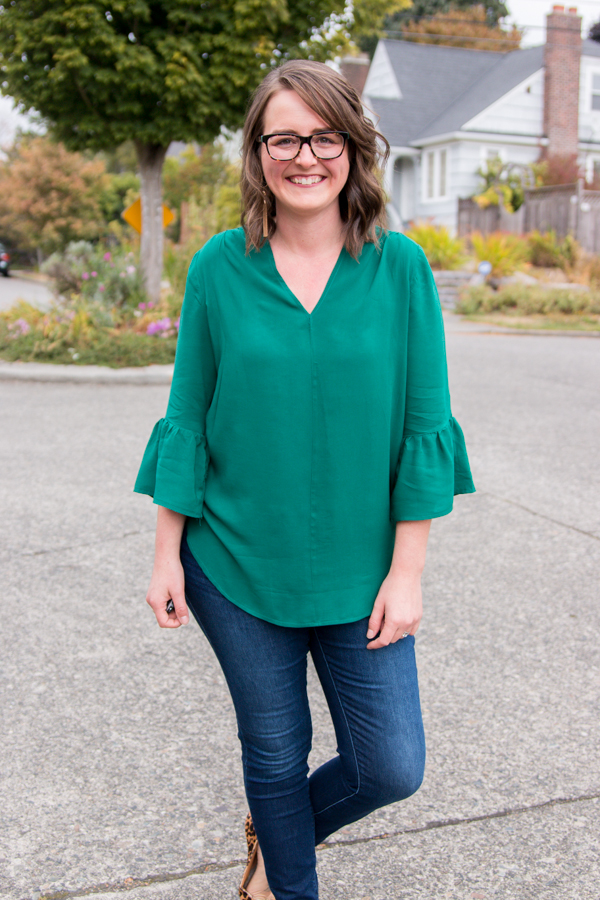 This fabric was a dream to work with and I am excited to try the other 2 colours I got it in. I haven't had a chance to run by Pacific fabrics to find out exactly what it is, but I will updated when I figure that out. It's just so floaty and fabulous.