Remix the Stitch is such a fun way for me to share new and different ways you can sew my patterns. Last month I shared a Peplum Montlake and this month I am sharing all about my Front Placket Wedgwood skirt. Back in April the lovely Becca of Free Notion sewed up a button placket Wedgwood and I couldn't get it out of my mind.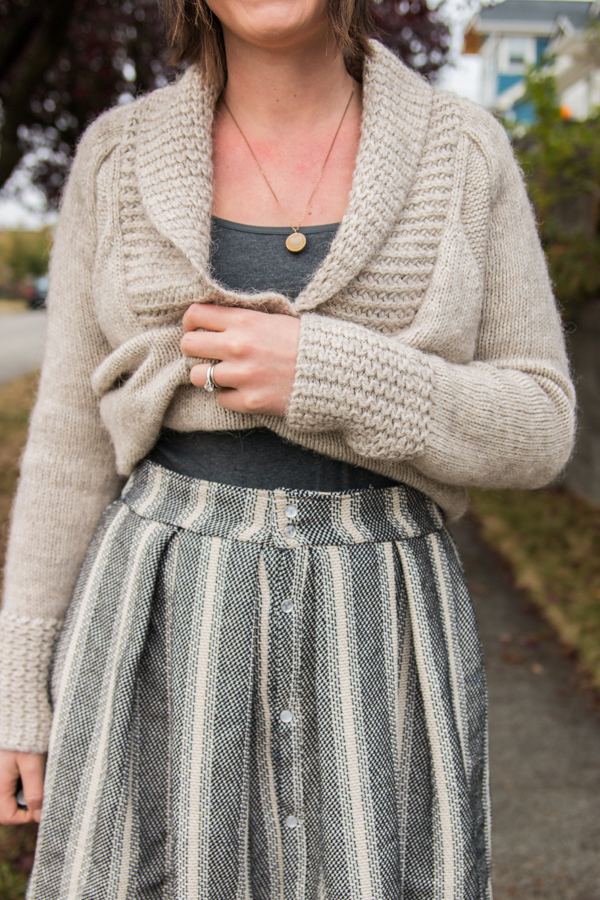 Normally I have sewn up this pattern in lightweight fabric with drape, but when I saw this tweed from Blackbird Fabrics I knew it would be the perfect fabric for my own button placket Wedgwood. I love that it is the ultimate neutral fall fabric which gives me the chance to style it with a super cozy sweater or even a casual chambray button up.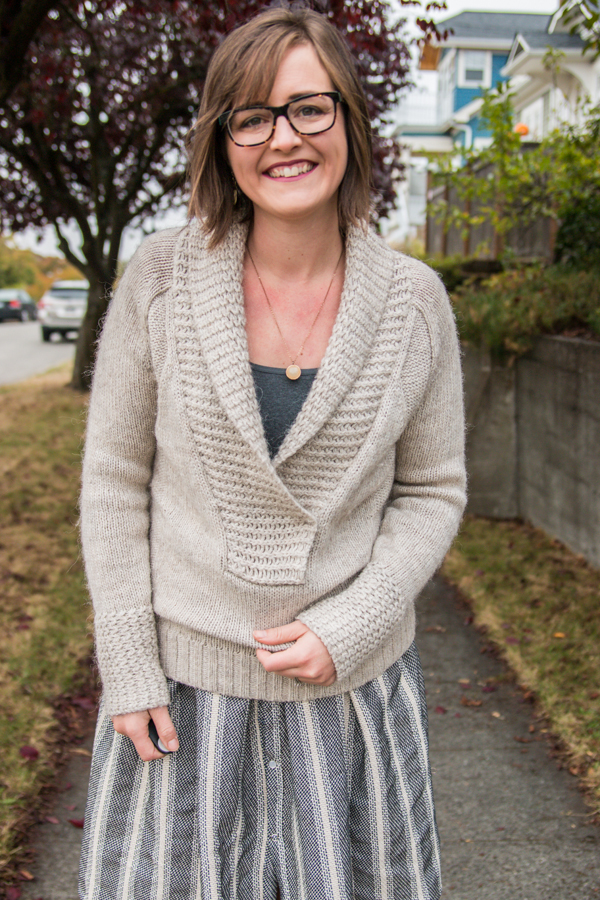 I tried so hard to make buttons work with this fabric, but unfortunately the layers of fabric were just too much for my machine. After 3 or 4 failed attempts at buttonholes I had to admit defeat and go with snaps, and it's a happy accident because I love the look of the pearl snaps.
I debated writing a full tutorial for this remix, but then remembered that Becca already did it for me 🙂 I did mine slightly different from her but Becca's instructions work beautifully too so really why reinvent the wheel.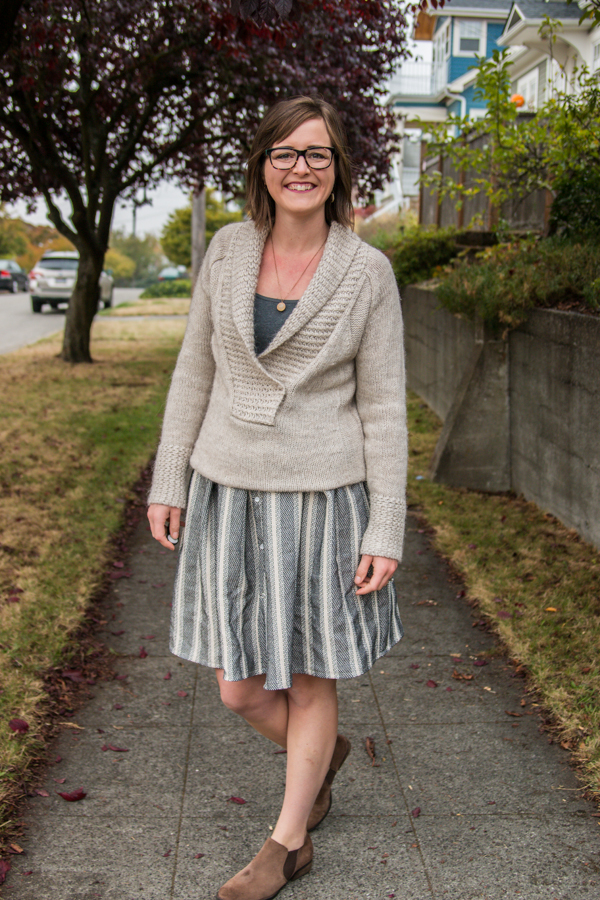 If you haven't already grabbed your copy of Wedgwood you can find the pattern here. Just make sure to use code WEDGWOOD15 to save 15% at checkout for the pdf pattern.