This v-neck Leschi with ruffled sleeves might be my favourite make to date. And since I can't just leave the blog post at that I will elaborate…
That colour, those ruffles, that v-neck!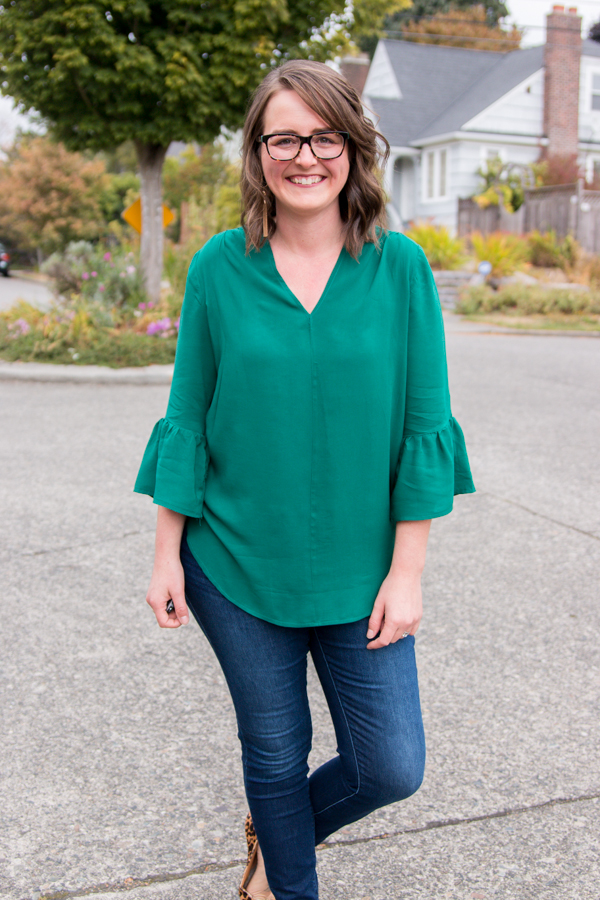 This fabric was a dream to work with and I am excited to try the other 2 colours I got it in. I haven't had a chance to run by Pacific fabrics to find out exactly what it is, but I will updated when I figure that out. It's just so floaty and fabulous.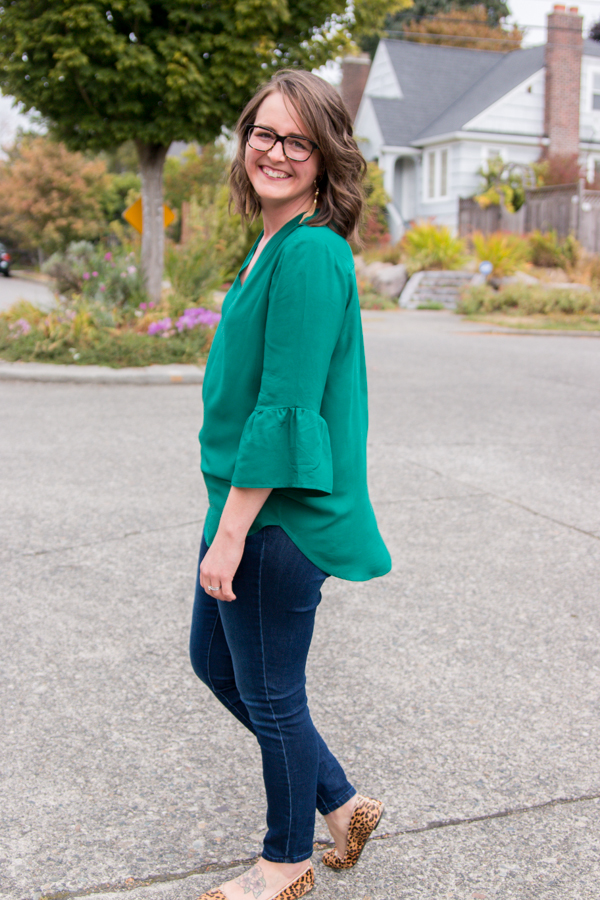 Where the original Leschi has strong style lines with the collar the v-neck gives it a soft feminine look which is perfectly complimented by the ruffle sleeves without being too much. I feel beautiful in this top.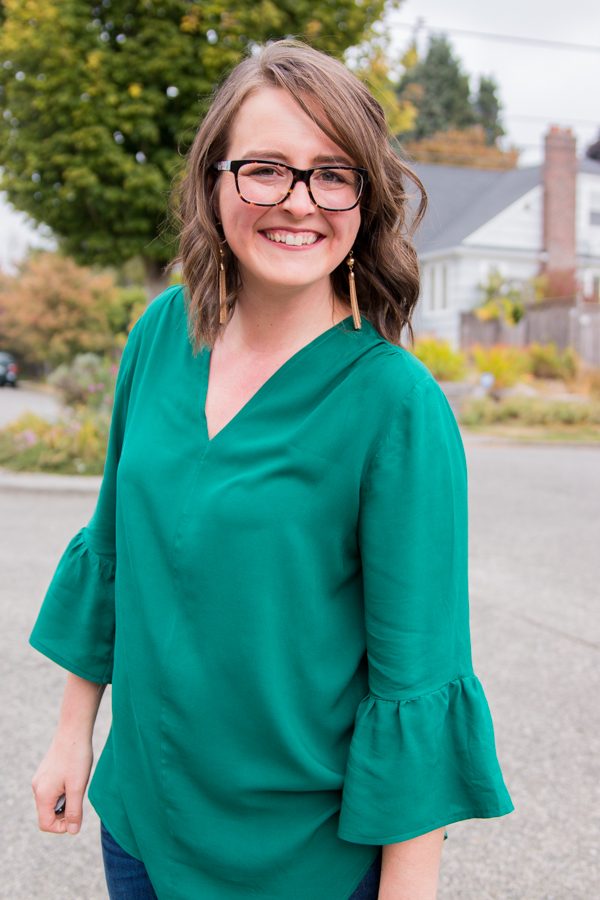 The changes I made to achieve this look are actually really easy. Before I actually cut into the fabric I had to make a couple adjustments to the front pattern pieces. Without the collar the front neckline is quite low so the first thing you need to do is mark a point a few inches above the front neckline point. Now draw a new center front v-neck by connecting that point to the front shoulder point.
In addition to the v-neck I wanted to add a front center seam. This is an easy change, all you have to do is cut the front pattern pieces as two mirror images instead of on the fold. You will loose 3/8″ from the horizontal ease through the shirt, but it isn't enough to make a big difference. To finish the neckline the best option is to use bias tape, this is the easiest way to finish the back neckline.
The only other thing to do is create the ruffled sleeves. I shortened the sleeve by 7 inches so that with the ruffles I would end up with a 3/4″ sleeve. To determine the length of the ruffle sleeve you will measure the bottom of the new sleeve piece that you shortened and multiply that measurement by 1.5. For more gathers you can multiply by 2. Cut two pieces that are that measurement long by 7 inches tall. The grain of the fabric is parallel to the 7″ side of the rectangle.
The rest is just a matter of sewing everything together.
Such an easy change for a completely new garment. Now the question is, how many of these can I make before I have too many?
Do you have the pattern yet? Grab Leschi through Monday night for 30% off with code REMIXTHESTITCH18