Montlake is a workhorse in my wardrobe, I am constantly finding new ways to remix it. It wasn't until I saw a picture of my Magnolia dress a couple months ago that I remembered how much I love the swing in the hem. I figured I could use the same idea on my Montlake for a more spring appropriate dress for Seattle weather.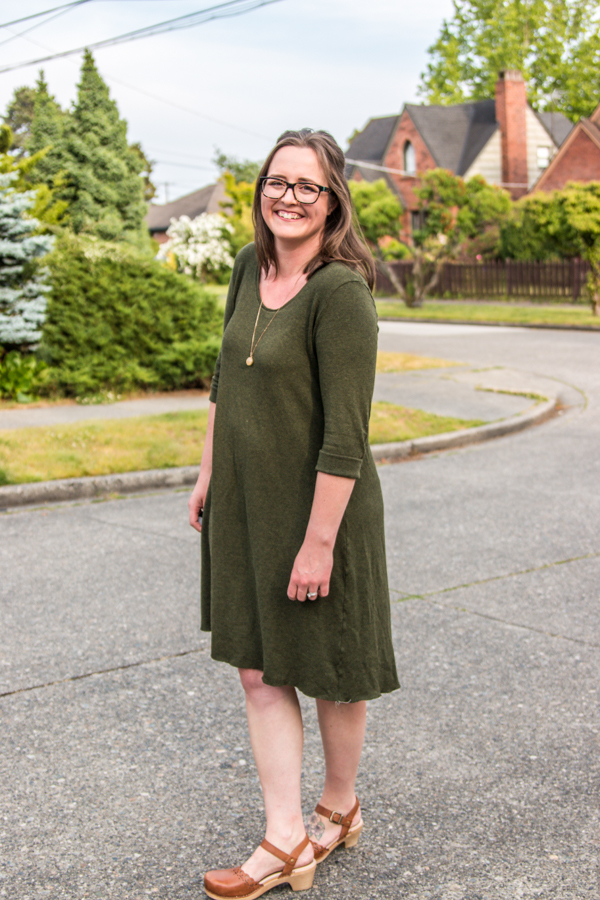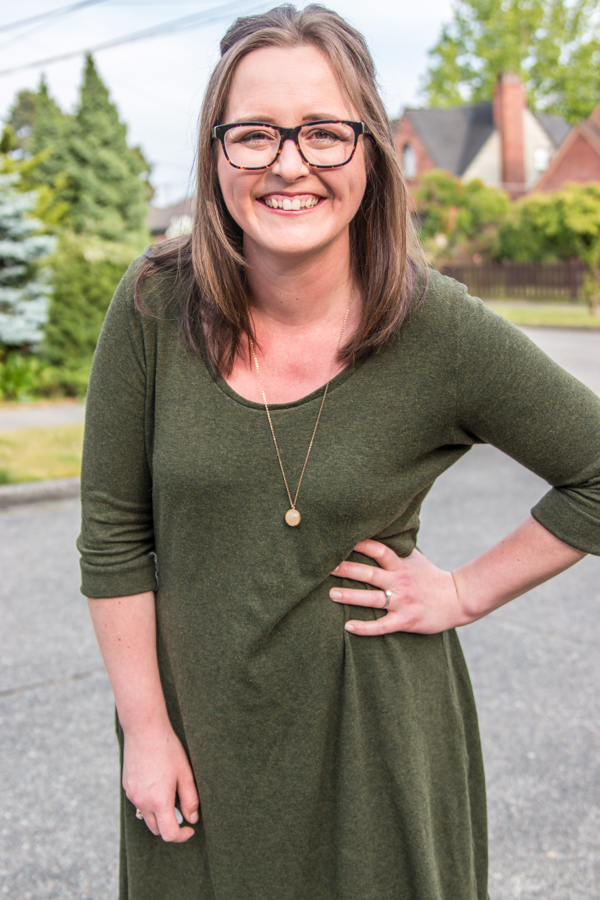 Normally when you lengthen a shirt you do that on the lengthen line in the pattern. But since this was a matter of making the tee into a dress I lengthened it from the bottom hem. This allows for the dress to still fit you through the bust, waist, and hips since you haven't changed those measurement.
Before adjusting my pattern I first needed to figure out how long I wanted the dress to be and how much wider at the bottom. As I mentioned above I used my Magnolia dress as reference and found that the hem width was about 4 inches wider than the current shirt hem width. Now it is just a matter or creating a new front and back pattern piece.
Lay your Montlake front piece on tracing paper and tape in place. From the center front measure down to the desired length of the dress, in my case it was 18 inches. Square that line across to the width of your final dress hem. To get the swingy hem you should add at least 4 inches to the current bottem hem width.
I prefer a slightly curved hem so when drawing the final pattern piece I brought the bottom hem up at the side seam by 2 inches. Then just draw in your new side seam connecting it at about the bust point. This will give you a little more room through the hips and waist to add to the swingy look.
Repeat the process with the back pattern piece.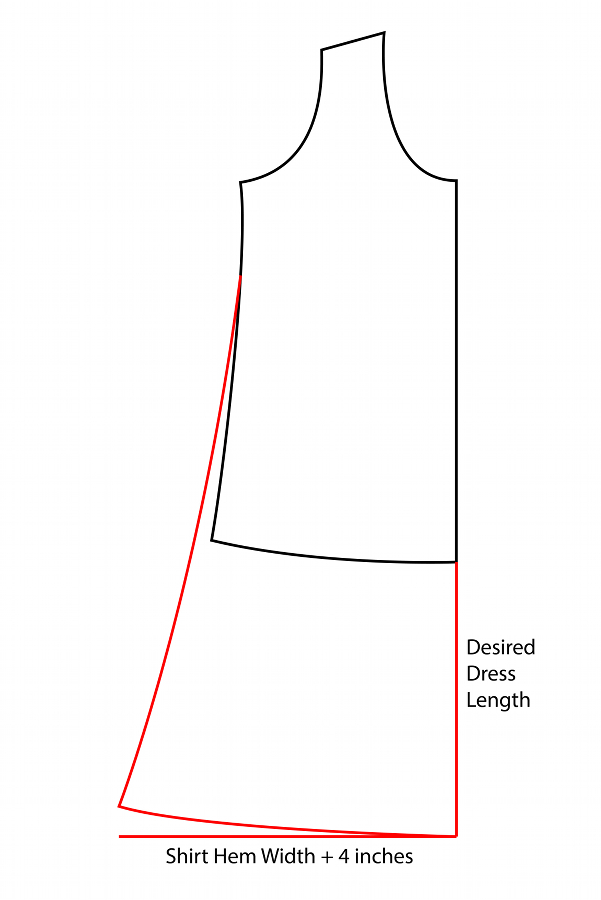 With such an easy change to the pattern you now have the perfect spring dress that is light and airy. Consider also making it in a heavier fabric and pair with tights and boots for the winter. Like I said Montlake is the perfect base for all your fun pattern remixes.