Believe it or not the cuffed sleeves was a last minute addition to the Bryant pattern right before testing started. So what was just a quick addition turned into one of my favourite elements of the pattern.
Right after I decided to add the cuffs I realized that lengthened slightly this pattern would be perfect as a dress. Not to toot my own horn, but I was totally right about the dress.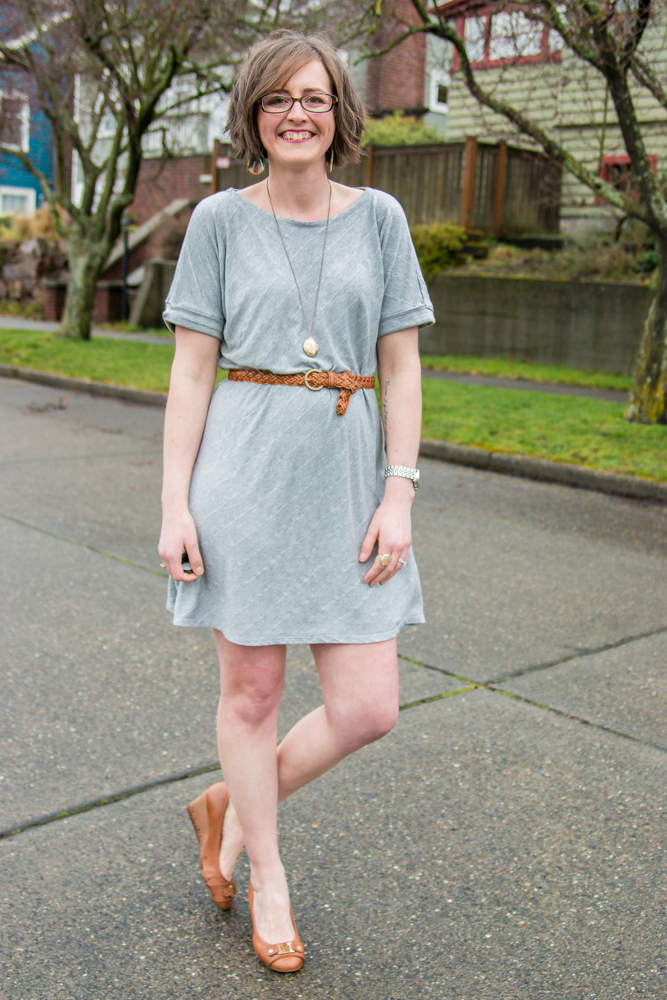 My husband pointed out when I put this on today that I have been on a grey kick lately. Maybe it's the never ending rain here that is getting to me.
I picked this great jersey fabric from Pacific Fabrics for this pattern so that the subtle white stripe would highlight the fact that this pattern is cut on the bias. It turned out to be the perfect weight for a dress, great movement without being too lightweight to hug all the curves.
I try so hard to pull off a shift dress, but I never really feel comfortable in it. I learned long ago that because my upper body is smaller than my lower body I loose all shape in this style. But I just can't quit them because they are so comfortable. So adding a belt to accentuate my smaller waist always does the trick, gives me a bit of shape and looks cute to boot.
I was pleasantly surprised at how much I enjoy this dress. And the best part is that it really only took me 30 minutes to make. Everything I am making lately has me dreaming of my Birks, but I just know this dress will look great with them. Now the rain just needs to go away so I the sun can return and bring on spring.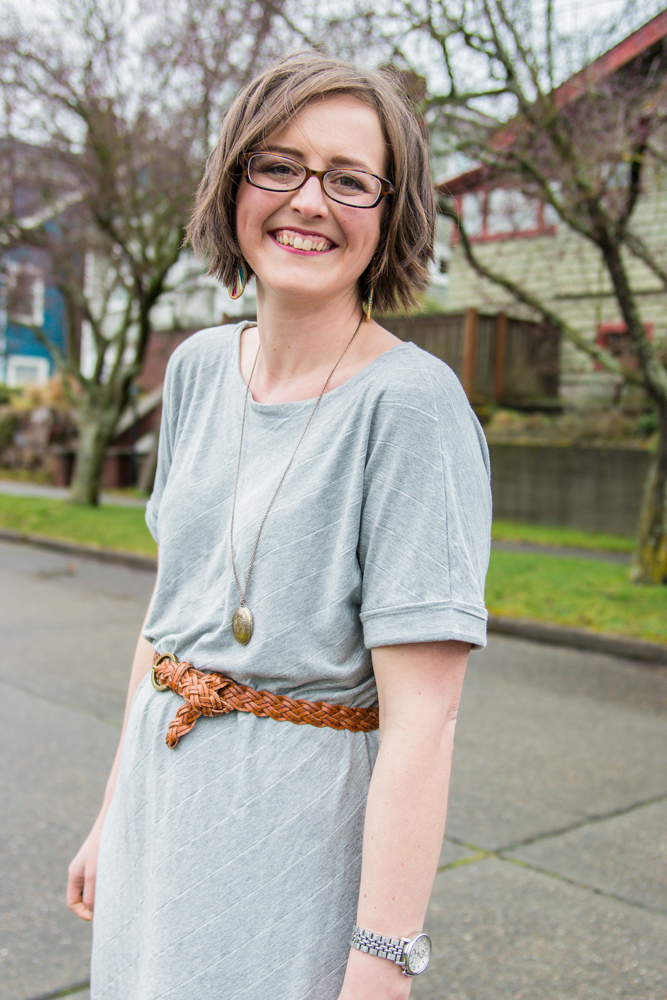 To make your own Bryant dress you simply need to add length to the bottom of your pattern pieces. Normally I would say to add it at the lengthen/shorten line but since you have already graded out the hem for your hips you can just add length to the bottom to ensure you have enough room for your hips. I went a little bit wider for the dress so that I had a bit of movement through the bottom of the dress.
Bryant is still on sale through Sunday so get your copy while it is marked down to $8.