Making a maxi Wedgwood skirt has been on my radar since I designed the pattern last year. The lines of the pattern paired with a flowy rayon seem like the perfect combination for a maxi skirt.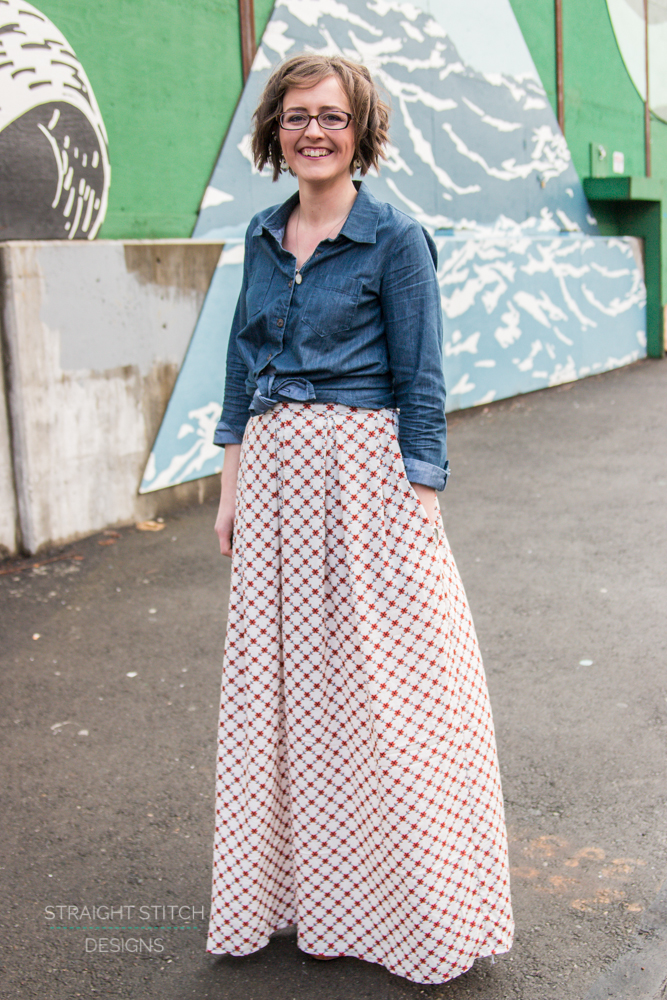 I got this amazing rayon challis from Indiesew almost exactly a year ago, right when I decided to make this skirt, ha! You can see how badly I needed Sew the Year to finally tackle projects that have been laying around forever.
I decided to pair the fun retro floral pattern of the skirt with my beloved chambray Cheyenne. It's a fun way to make a lightweight skirt work during the winter without being too heavy.