Me Made May is one of my favourite things to participate in every year.  If you haven't ever done it I highly recommend you participate even if you aren't going to post the pictures every day.  The month long challenge gives you a really great perspective into the clothes that you go for in your closet and the ones that you avoid wearing.  If you have a closet full of handmade clothes and half of them you never wear for whatever reason, you are really going to identify that when you are forcing yourself to wear one handmade item every day.  Not only that but you definitely identify the clothes that you absolutely love whether because of the fabric or the pattern.  This really helps you plan further clothes and fabric choices.
If you want to read about my experience last year, make sure to click over to the post and read some of my thoughts.
So now to share with you the makes for Me Made May 2016 that I wore as well as some of my thoughts on the month and the patterns.
For all the pictures, I will either be linking to my blog post about the pattern or the pattern listing if I haven't actually blogged about the clothes 🙂
Patterns from left to right: Greenwood, Alder Shirt Dress, Day Tripper Top and Birkin Flares, Gardenia Dress, Cheyenne Tunic, Hudson Pants
Patterns from left to right: View Ridge and Birkin Flares, cutoff jeans :), Greenwood, View Ridge, View Ridge, Jasper Sweater
Some observations after the first couple weeks are that I find myself drawn to solids and far less interested in wearing prints.
Patterns from left to right: Laurelhurst, Derby Dress, Ballard, Bellevue, Montlake, Knit View Ridge.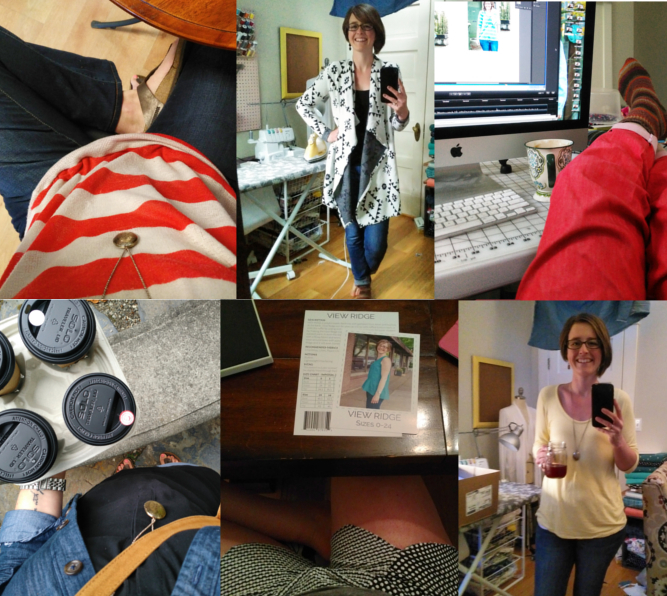 Patterns from left to right: Ballard, Laurelhurst, Jocole Skinny Pants, Biscayne Blouse, Coachella Shorts, Montlake.
My style couldn't be more in line with my brand than if I actually thought about that when sewing these things up, ha.  I guess what I am trying to say is that my whole design aesthetic is style and comfort combined and the clothes that I am wearing/designing/sewing are exactly that.  As a mom to two kiddos I need my clothes to be functional but also make me feel good and in looking at all of these pictures, that is exactly what I have achieved in my closet.  Yeah me!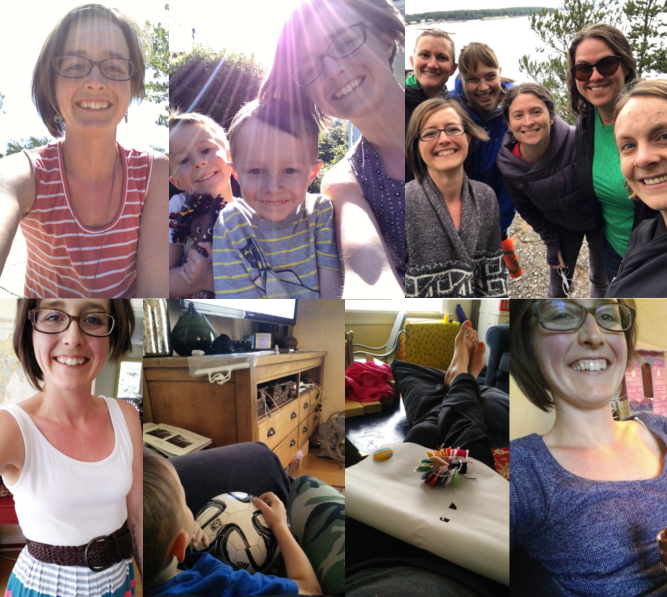 Patterns from left to right: Sleeveless Montlake, View Ridge, Montlake, Greenwood Maxi, Hudson Pants, Greenwood, Bellevue.
I knew that I wore a lot of my patterns, but it wasn't until actually looking at all of these pictures I realized just how much I actually wear my own patterns.  It shouldn't be a surprise considering the amount you sew when testing a pattern, but the ones I am wearing are the ones that I really really enjoy and some may even be repeats from last Me Made May.
It was really fun to recap this fun handmade month of clothes, and I really hope you consider participating next year if you haven't already.  It has really helped me identify not only where I want to go with future makes but also my future patterns.