A button up shirt is pretty much a wardrobe staple and I have been dying to make one forever!  I just knew it would be a wonderful layer to take me through the spring, summer and fall here in Seattle.  My conclusion is that everyone also needs a chambray shirt in their wardrobe.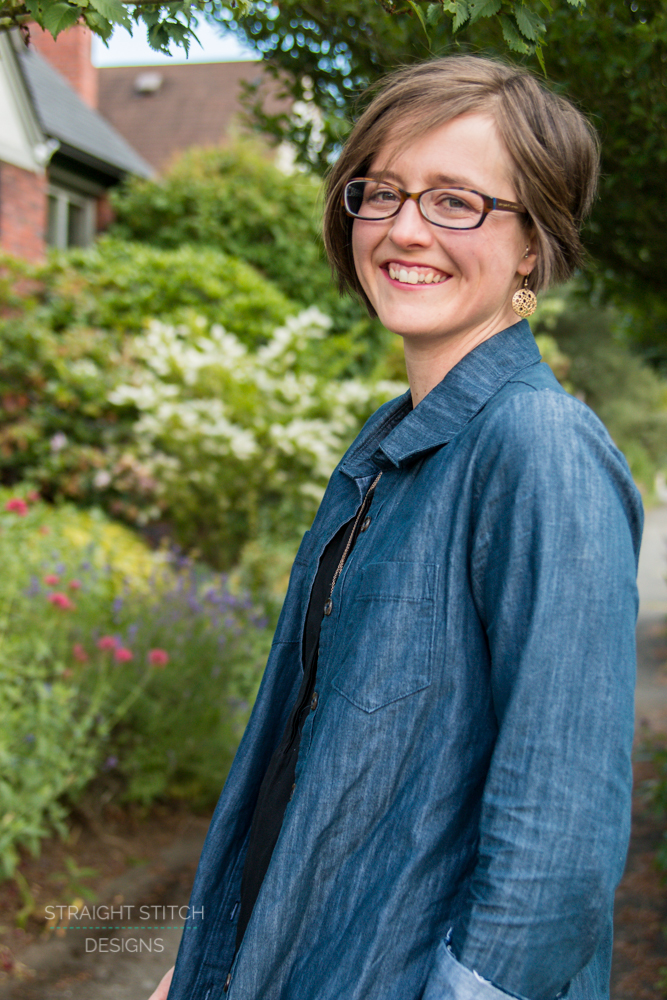 I originally made this shirt for the photoshoot of my plaid Wedgwood skirt and then never actually took it off long enough to blog about it.  Seriously, I would probably wear this every day if I didn't start getting looks.
I got this perfect shade of dark blue chambray from the Indiesew fabric shop and was really was a dream to work with.  I love that it has a sort of vintage feel to it and considering how often I wear the shirt, it is sure to also have that worn in look too.  They no longer have this fabric, but this ocean washed chambray would be perfection too!
The pattern is the Cheyenne Tunic, from my friend Adrianna of Hey June and definitely needs to be added to your pattern collection.  The pattern comes in shirt or tunic length and as a button up shirt or a popover.  I have another one planned as a popover dress!  I know it is going to be so fantastic, I can't wait.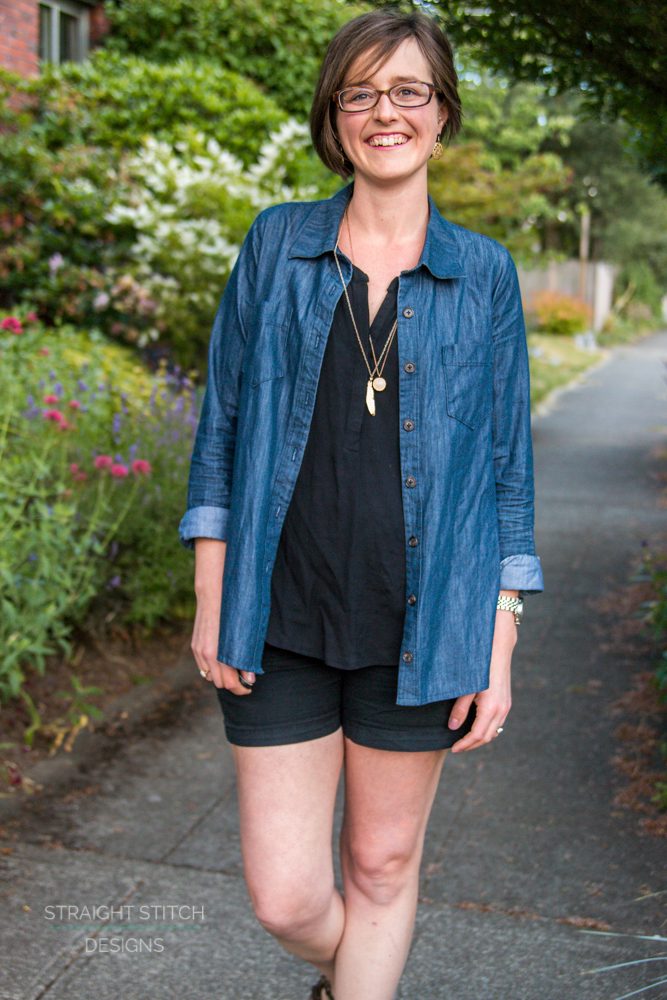 If you are looking to dip your toe in the world of sewing woven button down shirts, this is definitely a great one to try.  The thing to remember with this type of pattern is that while it is not difficult it is very time consuming.  If you can do buttons and button holes you can definitely make this shirt so don't be scared just follow the steps and you will be great!