With no specific plans for the month that would dictate my sewing I decided to take Sew the Year February as a chance to tackle patterns that have either been sitting around partial finished or patterns that just never seem to get cut out.
We all have mental or written lists of patterns that we want to work on and in many cases even have the fabric and notions. But for whatever reason those projects just sit untouched. The flip side is the patterns that are a work in progress. For me the works in progress usually have something that bothers me to the point of knowing I will never actually wear them.
If being intentional about the things we are sewing for Sew the Year why not focus on the items that need adjustments and either fix the issues or move on. For all those patterns that we want to cut out but never do, lets just bite the bullet finally make them.
---
So for my Sew the Year February plans I am going to attempt to make the following 5 patterns. While 5 for the month feels a bit ambitious I am hopeful that since one is just adjustments and a couple other looks like relatively easy sews I can get it done.
The first make is going to be one that has been sitting untouched in my sewing room since March of 2015, so nearly 2 years! The Watson Bra by Cloth Habit is something I have been very nervous about sewing. I am not entirely sure why that is scary to me, but maybe the idea of it being advanced skills has been intimidating. Sew the Year February is the perfect opportunity to tackle it.
The fabric for the project is one of the bra kits from Blackbird Fabrics which makes it easy for new lingerie sewers because you get everything you need from one place. While she doesn't have any kits right now, you can find all the fabric and findings here.
This grey knit is going to be the perfect fabric to tackle my first handmade bra. Think good thoughts this week as I tackle this project! And believe it or not, I will actually post a picture of the finished bra on the blog, squishy tummy and all 🙂
After the bra I am going to do a palette cleaner project of sorts that just needs some alterations to hopefully get to the point where I will actually wear them. The project is the Turia Dungarees from Pauline Alice. The fabric for these is the 9.5oz Cone Mills denim in Indigo from Threadbare Fabrics. I absolutely love the fabric from this shop.
I sewed these up a couple months ago and just didn't like how they looked on me. The pattern as written has really wide legs that were not the look I was going for. I thought I had narrowed the legs to more of a straight, slightly skinny initially but they are still too wide.
Here is my plan for these: narrow the legs to be more of a straight to slightly skinny, add the belt loops that I left off because I am lazy and distress the legs to break up the solid dark blue of the fabric.
Project three is something I have been talking about since I released my Wedgwood skirt last year, a Maxi Wedgwood. I have had a vision in my mind of a flowy maxi Wedgwood in this rayon since I spotted it in the Indiesew Fabric shop. Paired with my chambray Cheyenne and a dark blue Montake tee and I will have the perfect spring outfit.
There is a carry over from last month that I just never got to because you know, life! But I am determined to get the Thurlow Trousers by Sewaholic Patterns muslined at minimum this month. I am in need of pants other than jeans and I just know they are going to be great. If I get to proper fabric for this project I am going to stick with the same auburn tencel twill I planned in January.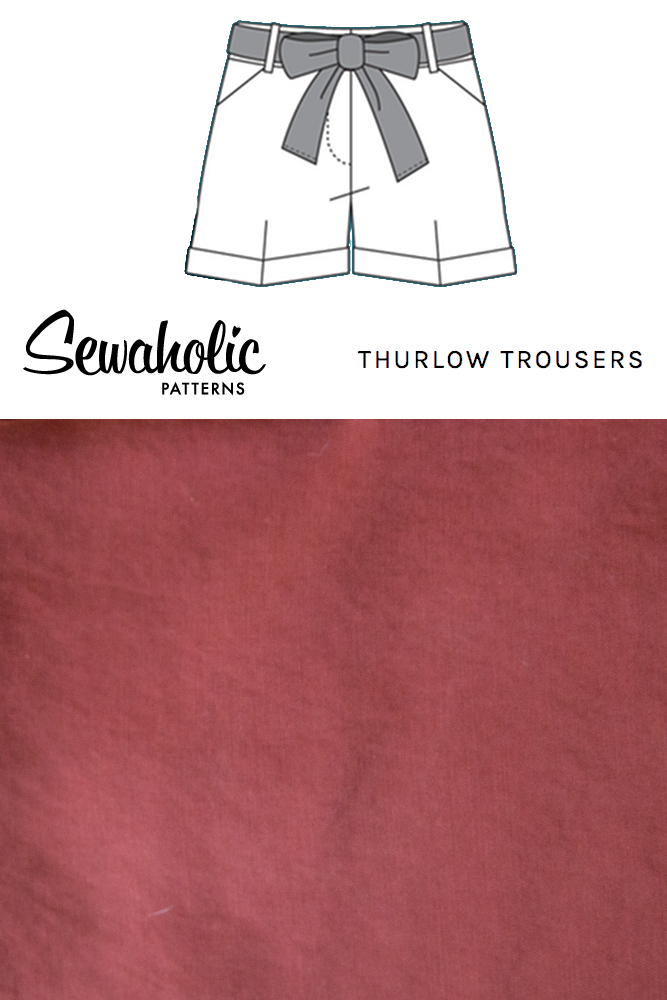 The last planned project of the month is the Camas Blouse from Thread Theory in another familiar fabric from last month. I will explain on Friday why this fabric didn't get used but for now, I think it is going to make a wonderful Camas.
This pattern has been in my stash since it was released but never seemed to sew it up. Every time I look at the pattern I think it is made for a woven when in fact it is a knit. So maybe that is what has been keeping me from sewing it up. Either way I think this is going to make a great addition to my wardrobe as a slightly dressed up tee.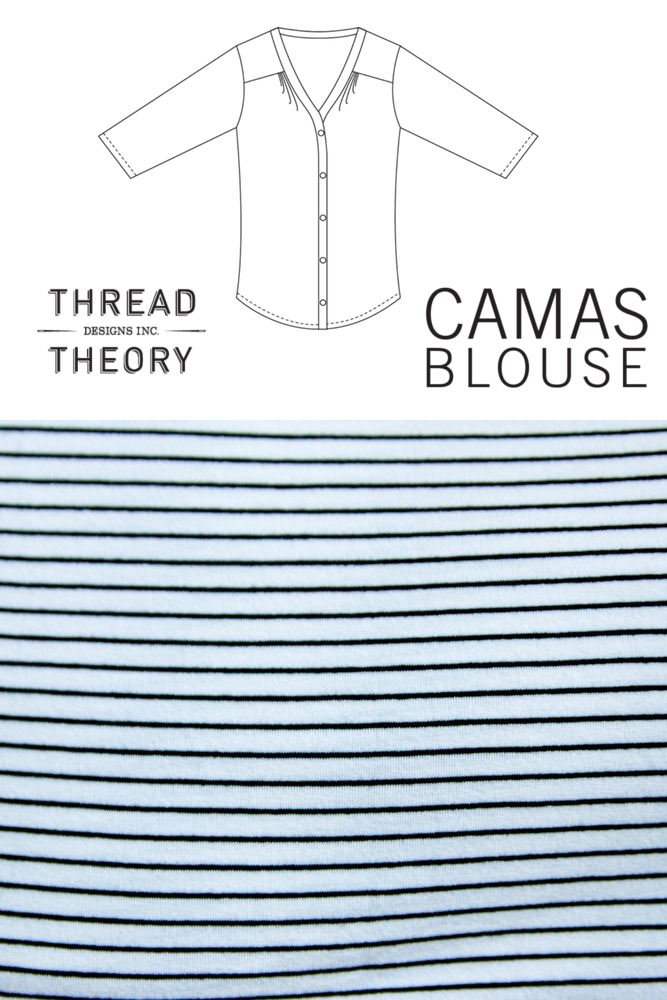 So there you have it, my Sew the Year February plans. What do you think? I want to hear all about your February sewing plans.
Don't forget you can download the planning sheets here.