When I decided to add a little bra making to my list of sews for Sew the Year February I was nervous it was going to be a bit of a disaster. I mean, I have been putting this pattern off for 2 years, so it must be a hard as I had built it up to be in my head. Even my husband was a bit skeptical that I was sewing a bra.
Last Thursday I decided to just go for it and get started on the Watson Bra by Cloth Habit. I already had the pattern printed out, but who knows when I actually did that so I thought it would make the most sense to remeasure myself. Good thing I did because my measurements were not the same as what I had printed. After following along with very clear directions for sizing I arrived at a 36A. Considering that is what I would buy from the store I was feeling pretty darn good about how the bra making was going so far.
Amy from Cloth Habit does an excellent job walking you through the pattern. Not only has she made each step easy to follow but she even provides the width and length of the zig zag stitch you should be using for the various steps. I didn't have to sit and guess what I should be doing, it was pretty brilliant!
Once everything was cut out it only took me one evening of sewing to put it together. The moment of truth for my bra making adventure was when I tried it on for the first time. You guys, it fit PERFECTLY! The grin in this pictures is exactly how I felt in that moment. Excitement and a bit of shock that it worked.
Every time I look at these pictures I am actually surprised that I made this. It looks pretty darn good for my first time. Not to mention it is incredibly comfortable. Just like everyone said, it is addicting and I already know some skills I can improve upon for my next bra. I don't think I can ever go back to a store bought bra.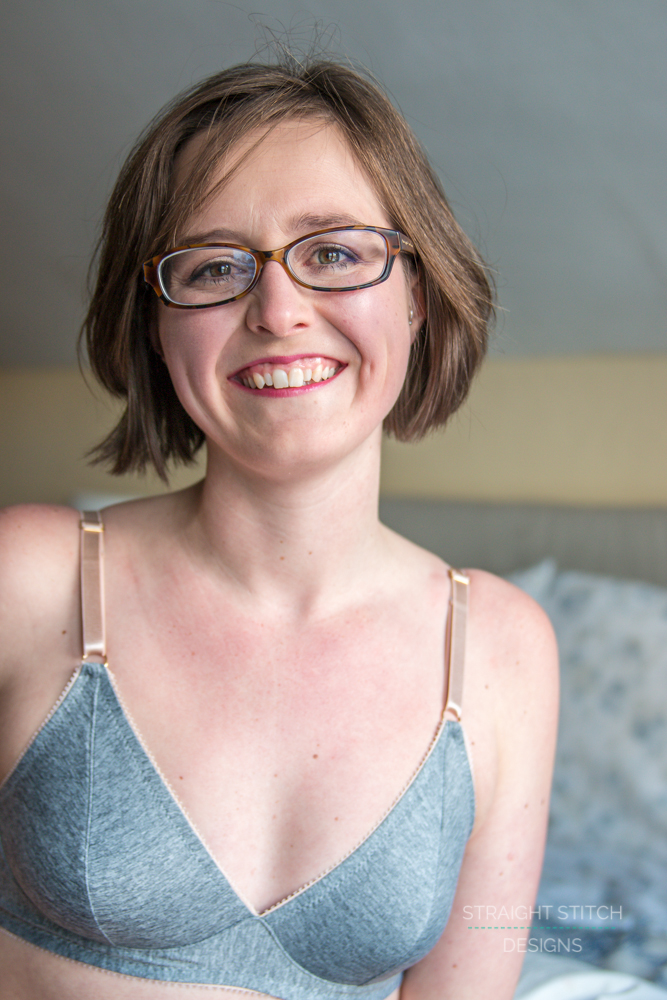 For those of you who aren't familiar with the Watson Bra, it is a 70's inspired bra with a plunge neckline that is designed with stretch fabric in the cup. I love the fact that there is no underwire in this pattern so it really is a simple day bra. All my fellow small busted ladies can rejoice! The pattern also comes with a bikini underwear pattern, which I have yet to try. But considering how well this went I may just need to see if I can eek out a pair with the fabric I have left.
[wbcr_snippet id="23160″]$content[/wbcr_snippet]
Speaking of fabric and findings, I got this grey knit with nude elastic and gold findings from Blackbird Fabrics. Now I got it as a kit over a year ago, but it looks like she still has some great options for the power mesh, which is what I used for the band, and some cup liner. There are also the elastic, closures and hardware I used so other than the main fabric she has your covered. If this isn't going to work for you, check out this page on the Cloth Habit website for additional places to get supplies.
I absolutely adore the lines of the back of this bra. The subtle scoop of the straps and the narrow band are a perfect combination. But the best part might be that it isn't cutting into my skin at the sides. It just sits where it is supposed to which really adds to the level of comfort with this bra.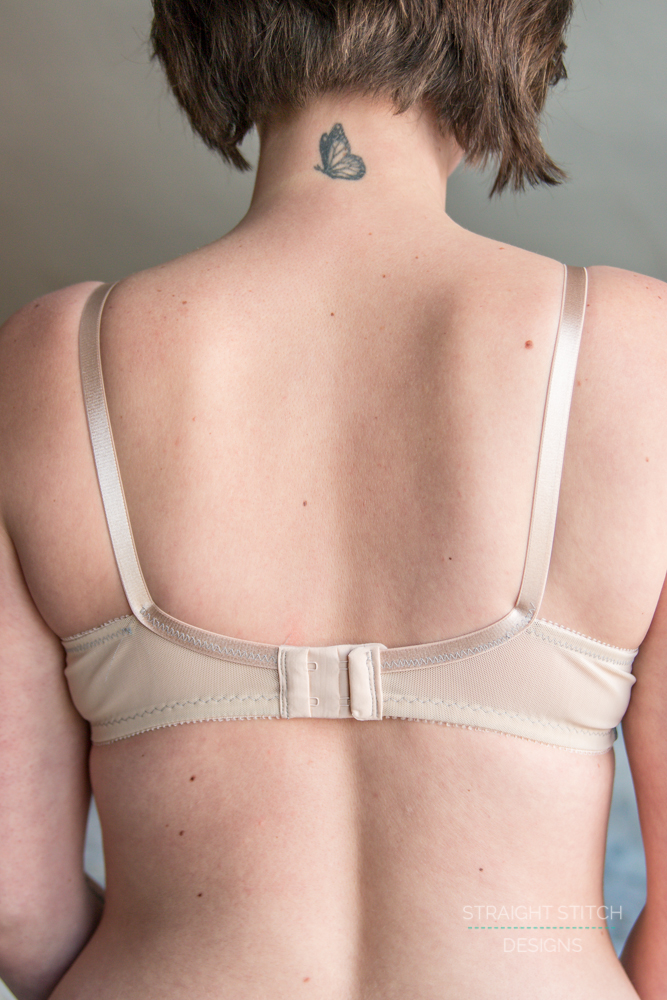 l never expected to love this bra as much as I did. Had I known it was the perfect bra for me I wouldn't have waited 2 years to sew it. I definitely expect to be sewing more in the coming months.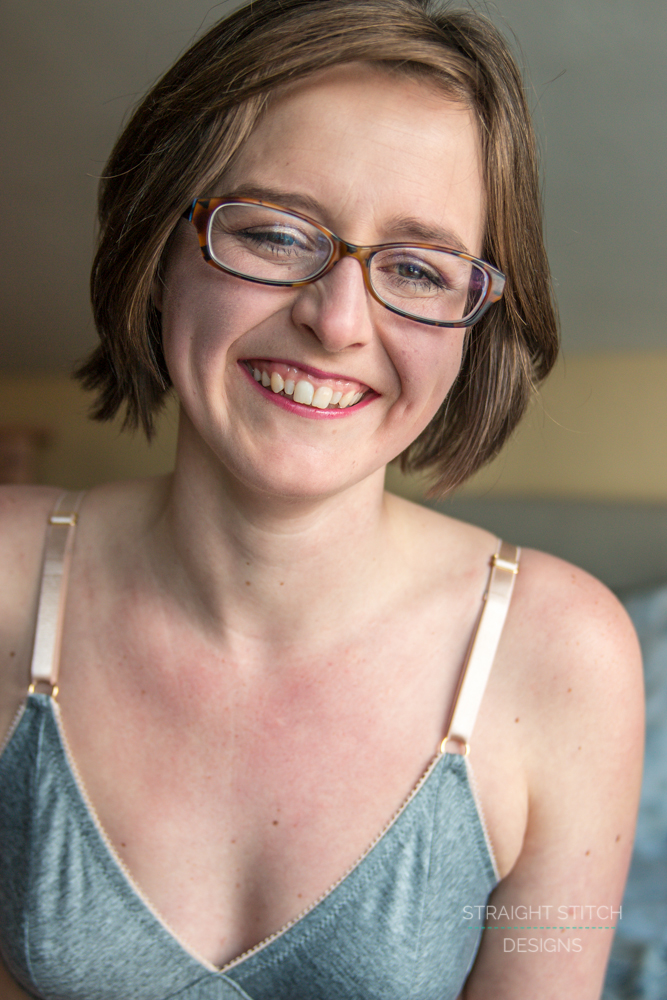 If you have been on the fence about sewing your own bra I challenge you to just do it. Not only it is so much easier than I expected but it is so rewarding to put that bra on at the end. And while everyone might not get a perfect fit on the first try, once you do you never have to go bra shopping again!! That is a win in anyones book.
I have to say Sew the Year February is off to a pretty fantastic start! What are you working on this month, I would love to hear.