Since participating in Me Made May this year I have been finding all kinds of clothes that I sewed up over the last 6 months that never made it here on the blog.  It has been fun to rediscover everything and actually take the time to photograph it for all of you.
This Marigold Dress by Blank Slate Patterns is a sample that I sewed up for Indiesew and knew almost immediately that I was going to love it for the spring and summer.  The fabric is such a lovely rayon that flows so it will be great when it starts getting warmer.
The gathered waist is wonderful for my body type because it highlights my small waist and allows the fabric to just float over my hips.  Throw in some pockets and you have a winning style of dress for me.
The placket and collar on this top as well as the gathering at the shoulder are all really fun details of this dress.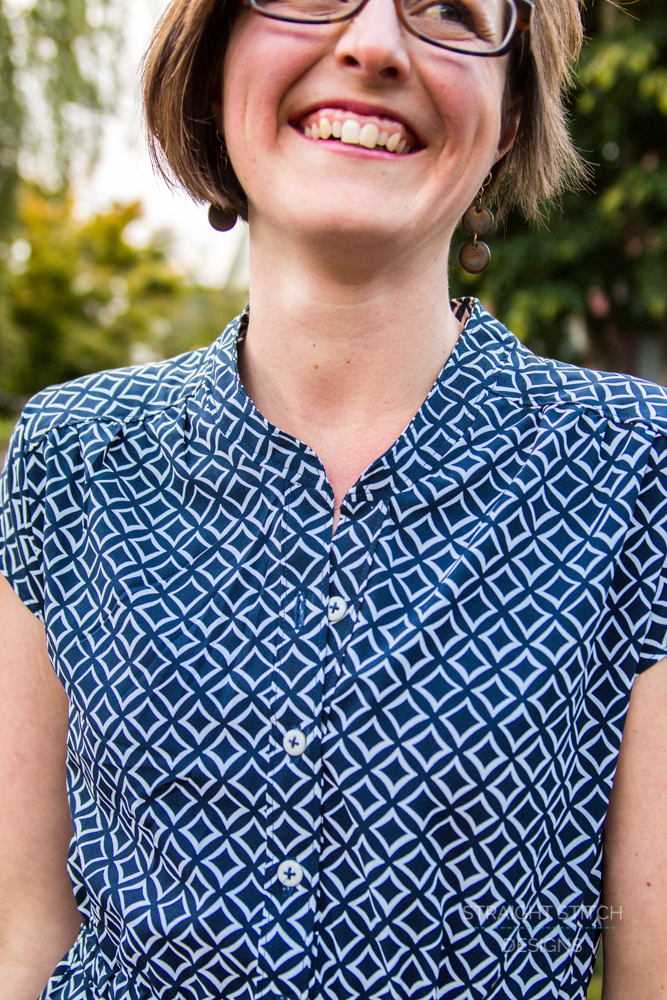 When I sew another one, which I definitely will, I will make a couple fitting changes.  These changes have nothing to do with the pattern and everything to do with fitting my body a little bit better.
As I pattern designer I know that you can't design a pattern that is going to work straight from the paper for everyone, and as a sewist I also recognize that if I want a garment to fit me really well I might need to do little work.  With all of that said, the only thing that I would adjust is the length of the bodice of the dress.  I am tall which in turn means I have a longer torso, and I find the bodice to be a little short on me in that it wants to ride up.  In looking at pictures of other people in this dress I see it hits them a little bit lower.  The difference is about an inch and it will hit me right at my natural waist.
Even without this adjustment the dress fits me so well and I will definitely get a lot of wear out of it.