My mother in law Linda is joining us on the blog today for a look at the fun refashion I did for her while she was visiting this weekend.
While getting ready for an upcoming move she found an old wrap skirt that Sean had gotten for her on one of his trips years ago.  While she liked the skirt, it is just too windy in Victoria for a wrap skirt so she asked if I could make it into some comfy pants.  Here is my take on a skirt turned Luna Pants.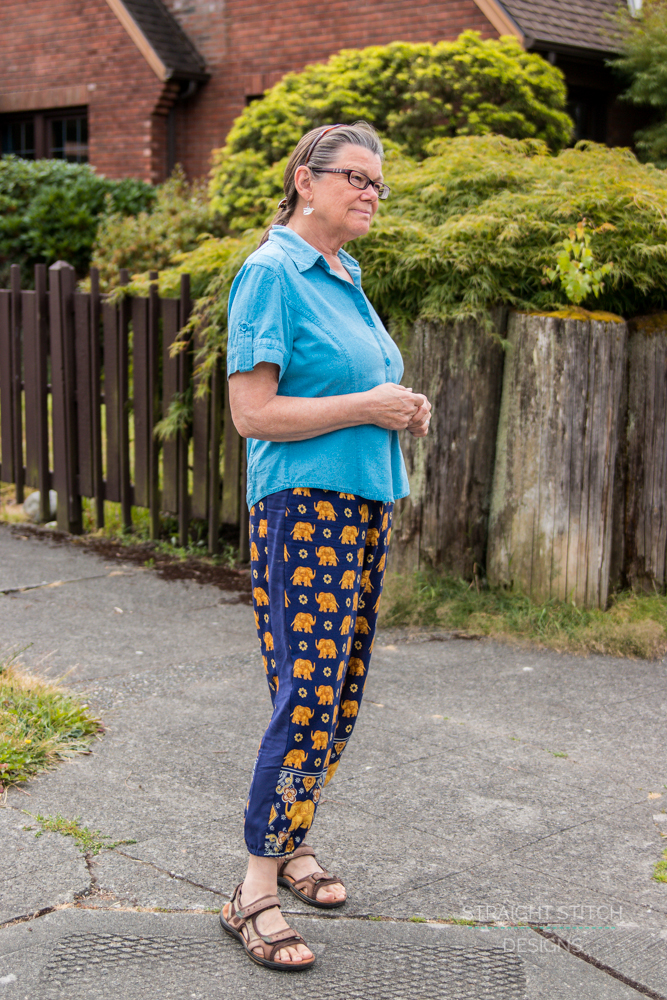 When Linda showed me a pair of pants she was hoping I could copy I instantly knew the Luna Pants from Made by Rae would be perfect.  They are exactly the comfy look she was going for and I knew it would be a quick and easy sew.
We were slightly limited with fabric so I had to make a couple changes to the pattern, the most notable was adding an accent stripe down both legs.  I happened to have some blue rayon in my stash that worked perfectly with the elephant fabric.
The other major change I made that I apparently forgot to take a picture of was shirring the waist instead of doing the facing and elastic.  After watching a few YouTube videos I tried my hand at shirring and surprisingly it was actually really easy.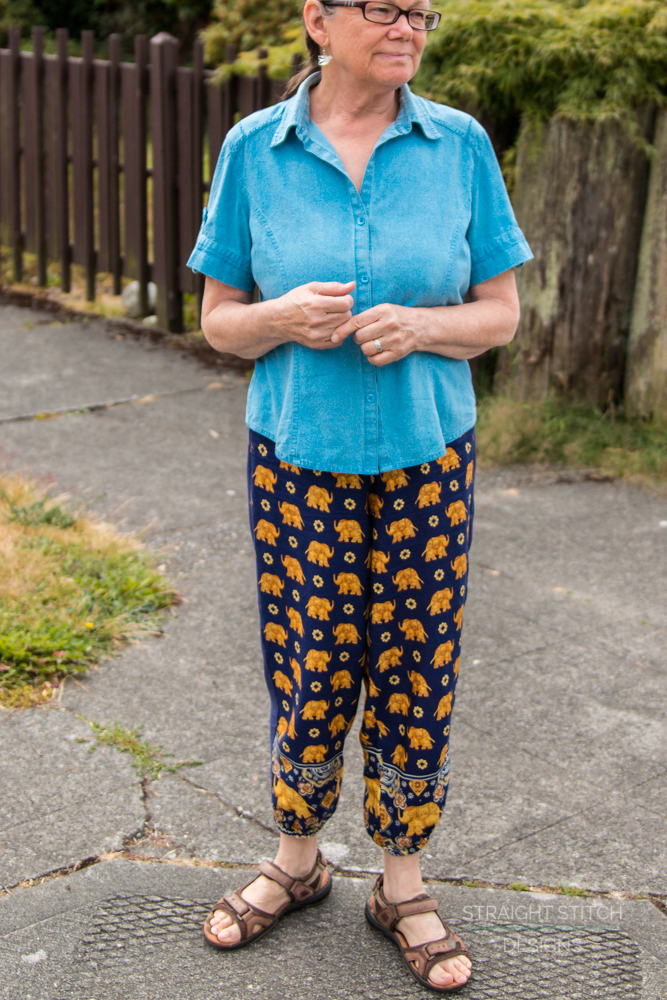 I loved giving this skirt a new life as the perfect lightweight summer pants.  Now to make myself a pair!