I am so excited to be joining Melissa of Melly Sews for her 5th Annual 30 Days of Sundresses. This series is always so much fun to follow along with because you never know what everyone is going to share.
With the temperatures rising here in Seattle I knew this was the perfect opportunity to draft a relaxed fit dress that could be worn dressed up or casual. I am all about relaxed and flowy so a dolman style shift dress seemed right up my alley. It was from these ideas that I came up with my newest pattern, Carkeek, which is also a free pattern for all of you!
Let me start by saying that I am 5'9″ so the dress comes out as more of a mini dress on me, but honestly I am sort of loving that! Have no fear though, the dress comes with a lengthen/shorten line and finished garment measurements so that you will end up with the perfect length for you. I think this version with the shoes and belt are just asking to be taken on a date 🙂
The pattern has fun accent pieces at the shoulder which gives you the chance to add a fun colour blocking element to your dress or even throwing in some lace at the shoulder to dress it up.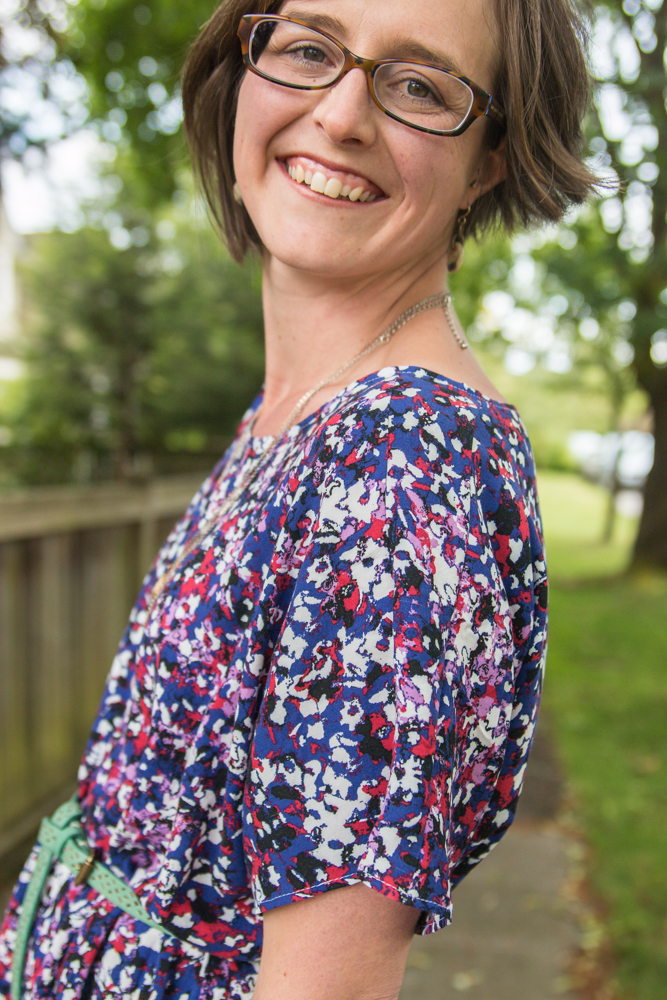 Carkeek has a wide open neckline which screams relaxed while also making it possible to avoid any closures at the back. Just slip it over your head and you are good to go.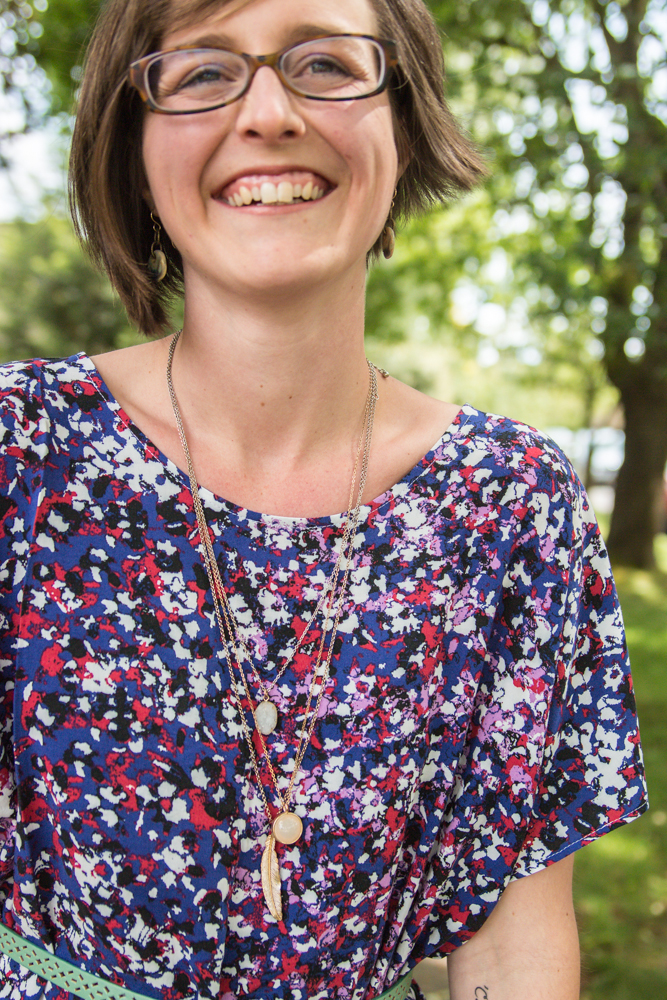 I love Carkeek with a belt to give me a bit more shape, but you could easily wear it straight if you want that oversized shift look. Hey you could also shorten it and wear it with leggings and a cardigan in the fall. Don't be surprised if you see me wearing a million versions of this dress all summer/fall long!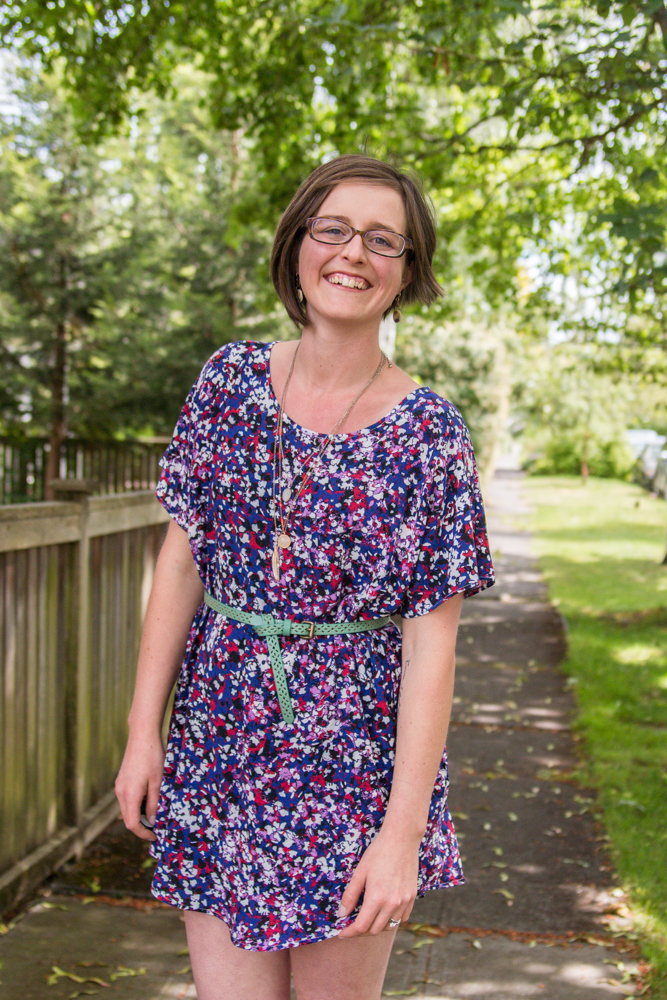 Now for the pattern details, Carkeek comes in size S- XL as a full and proper PDF pattern. There is a size chart and finished garment measurements to help you select the perfect size for your shape. All you have to do is click on the link or picture below and your copy of the pattern will be downloaded. *Edited to note: The original file didn't include fabric requirements but has how been updated. All sizes take 2 yards of fabric plus fabric needed for bias tape*
Click the image above to download your copy of the pattern
Don't forget to head over to Melly Sews to check out the rest of the people joining her for 30 days of Sundresses.