When creating the Ballard pattern I was focused on the fun and different open back detail for the shirt.  I wanted to create a shirt that is not only comfortable for every day wear but something that is also just a little bit interesting.  I think I have achieved what I was going for with this pattern and people seem to really like it, I know I adore this pattern.
Last week though I was thinking about how I would really like a relaxed fit top to wear that was the same shape a the Ballard but with a closed back.  It never went beyond that thought until with the nudge of the lovely Allie from Indiesew, we started talking about adding alternative versions of the Ballard to the current pattern.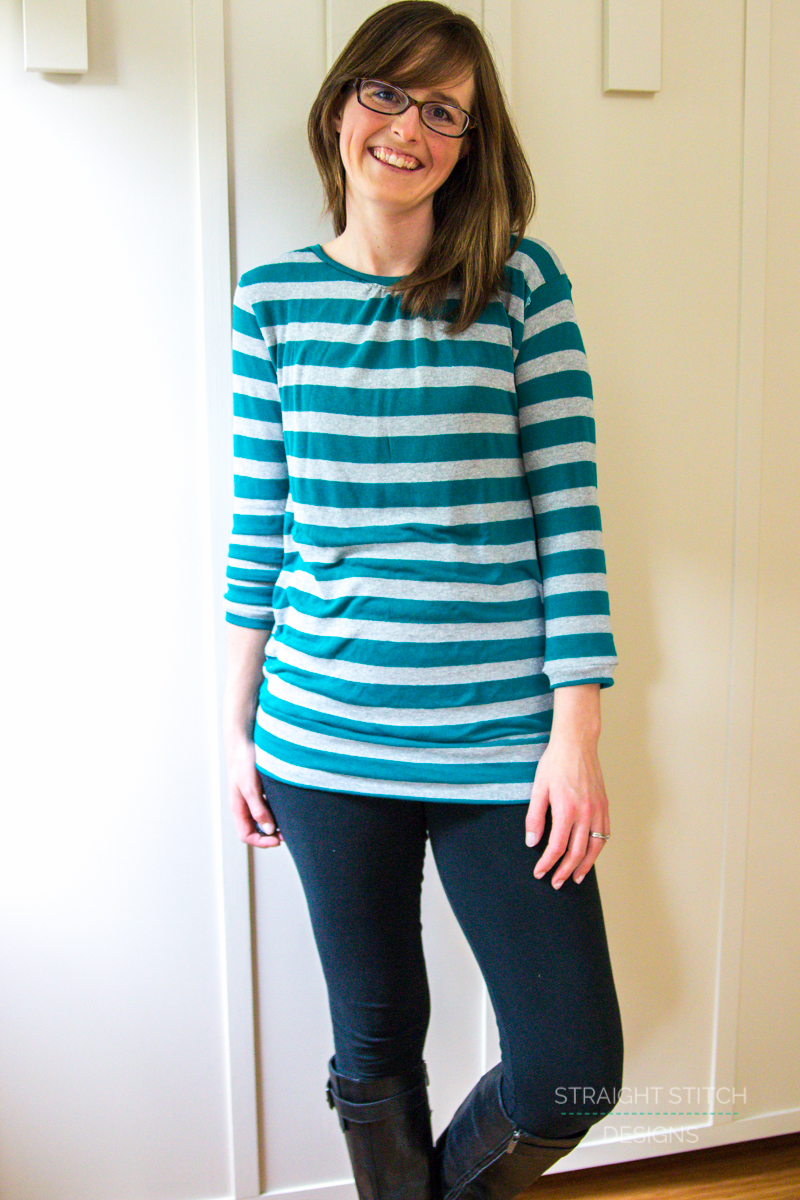 After a bit of brainstorming I have now added 4 additional views to the pattern that can all be done by simply omitting or making slight changes to the pattern pieces included.  Throughout this week I will be showing you all the new variations to the pattern and the easy changes I did to achieve them.
The first variation I want to show you is the closed back Ballard, this is great for a quick sew and a fun relaxed tunic.
The achieve this look it only takes changing the back piece so that it is cut on the fold instead of 2 mirror images.
Simply take your back piece and line up the center of the curve on the fold.  The top and bottom of the curve will hang over the fabric, you want this so you don't end up with too big of a back piece.  Cut out your new pattern piece on the fold and assemble the shirt as the instructions state.
 And just like that you now have a fun relaxed fit tunic to wear.  This tunic will be joining my weekly rotation of me made clothes, it is so comfy.
Tomorrow I will be sharing with you what I like to call the closed two panel back.