It's March 1st so that means I get to share my plans for Sew the Year this month.
Last month my plans were very ambitious so this month I am going to keep it nice and simple for very exciting reasons…
I have two new patterns almost ready for testing!
If I have any hope of getting two patterns done for the month, I can't also have a bunch of extra sewing planned. That is part of the reason last month was a stretch, but more on that tomorrow in my February recap.
I am really excited about my plans for this month, which are very different makes but things that will be great for my wardrobe.
The first pattern I am going to tackle is the Colette Myrtle dress. I made my sister this dress for a James Beard dinner a couple years ago but never made myself one. I have a fancy auction for my kiddos elementary school to go to this month so I thought this would be the perfect dress for the occasion.
You may recognize this fabric from a previous garment that I want to love and have tried so hard to love it. But the reality is that for whatever reason I just don't wear it so why waste so much fabric on a garment that won't get worn.
Hopefully I can eek out the Myrtle from this dress or at least get creative with the fabric I have. It is the most comfortable fabric to wear so I know refashioned it will be much better for me.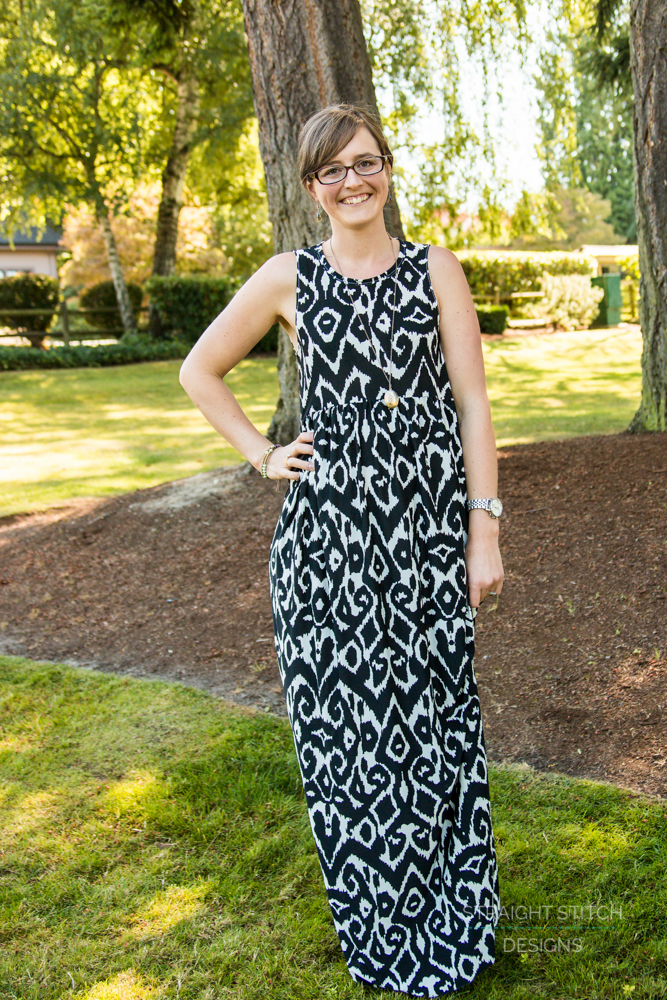 Last May when I released the View Ridge pattern I sewed up a knit version that gets worn all the time. Well I never actually shared it with all of you so I thought I would sew up a fresh one this month in this amazing olive rayon/lycra jersey from Imagine Gnats that I just picked up. I haven't quite decided if I am going to do the ruffles or not, probably not.
It is going to be paired with my striped Phinney Ridge while the weather is cooler and then worn all the time through the summer. I can't wait to share with you how great the knit version is.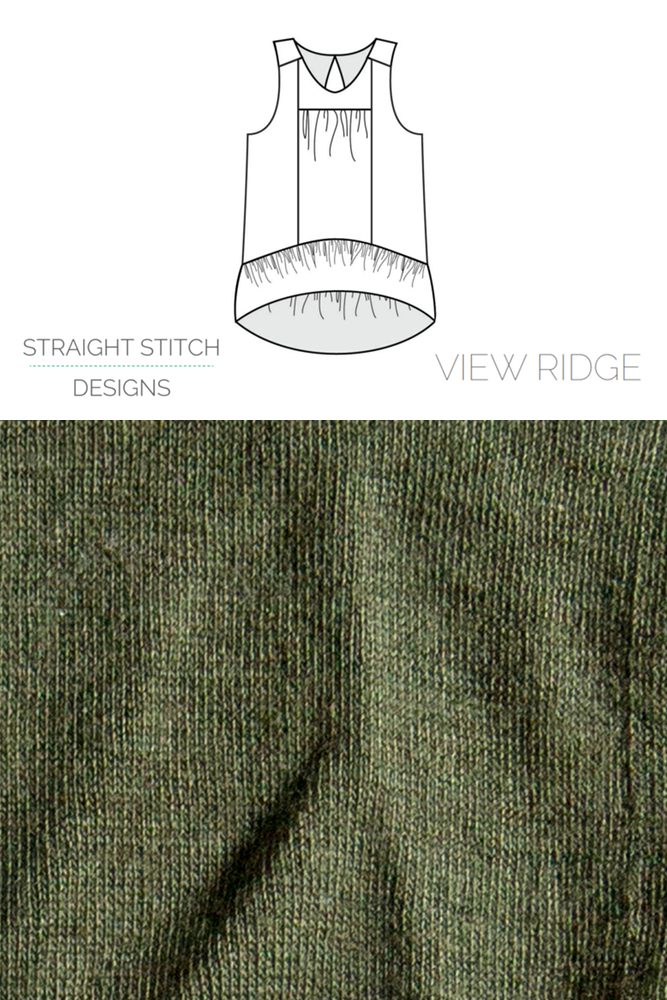 If you have been interested in the View Ridge pattern I highly recommend you sign up for my newsletter because I include a feature pattern discount every month, and it may or may not be the View Ridge this month 😉
What are your sewing plans this month? Are you participating in Sew the Year with me? I would love to hear from all of you.