We all have those clothes in our closet, the ones we made that we like but just don't love.  The fabric is great so you just can't quite get rid of them but goodness it isn't working for you.  Back when I was pattern testing I made a bunch of clothes that for the purpose of the test were great, but because the pattern is usually refined through testing, what I ended up with might not have the final edits incorporated.  This left me with clothes that I didn't love.
I have recently gotten on the Kon Mari trend and decided to finally tackle my closet which was jam packed full of handmade clothes, in fact I was able to completely Me Made May without any repeats thanks to this crazy collection of handmade items.  But some of the items were just not working for me so I bagged them up and gave them to my sister and her friend.  But one dress in particular, The Everyday Maxi by See Kate Sew, I wanted to love so bad but just couldn't, the sleeves were just not working for me.  So I did the only logical thing and hacked them off.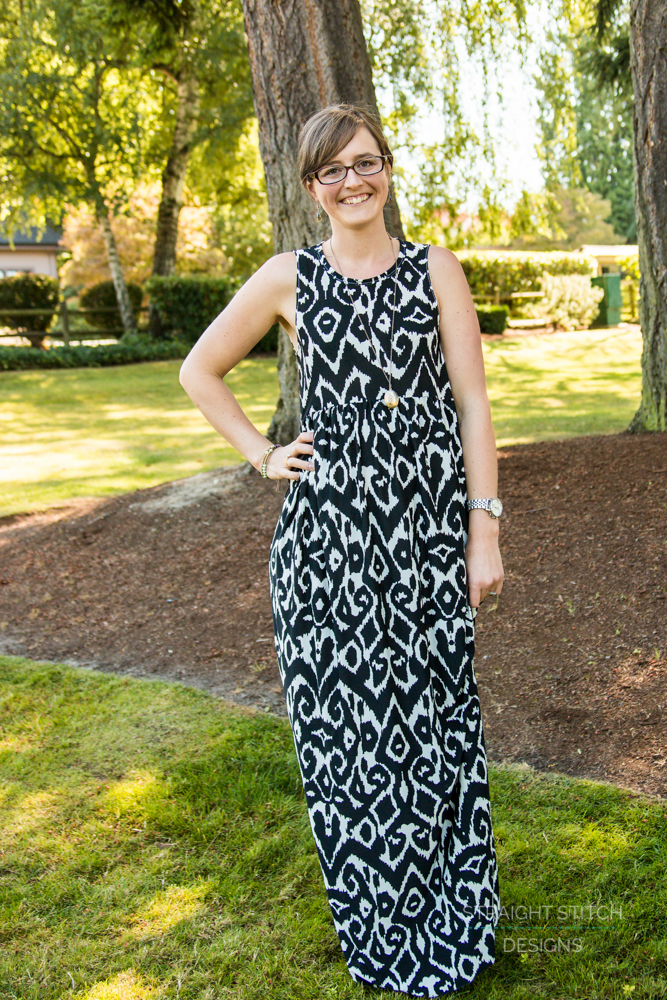 Instantly this blah dress became a wardrobe staple with the change of one simple feature.  I love that this dress can be worn with flip flops and casual jewelry to wear to the pool or park but then dressed up with high heels and a statement necklace for a date night.
When I say I hacked off the sleeves that is no joke I literally set the dress on my cutting mat and used my rotary cutter to hack them off.  I didn't want to go through the trouble of un picking a serged seam and I actually really like then end result because the armscye curves in at the front and back.  All it took was a simple fold over and slight zig zag stitch and I was left with a brand new dress that is far more flattering on me than the original.
I am so happy I was able to find a way to make this dress work, and that it is now a dress I want to wear instead of just longingly looking at it in my closet willing myself to like it.
Have you had a chance recently to look through your closet to find clothes you could hack apart to better suit your body or style?  I would love to hear about them.