Making a maxi Wedgwood skirt has been on my radar since I designed the pattern last year. The lines of the pattern paired with a flowy rayon seem like the perfect combination for a maxi skirt.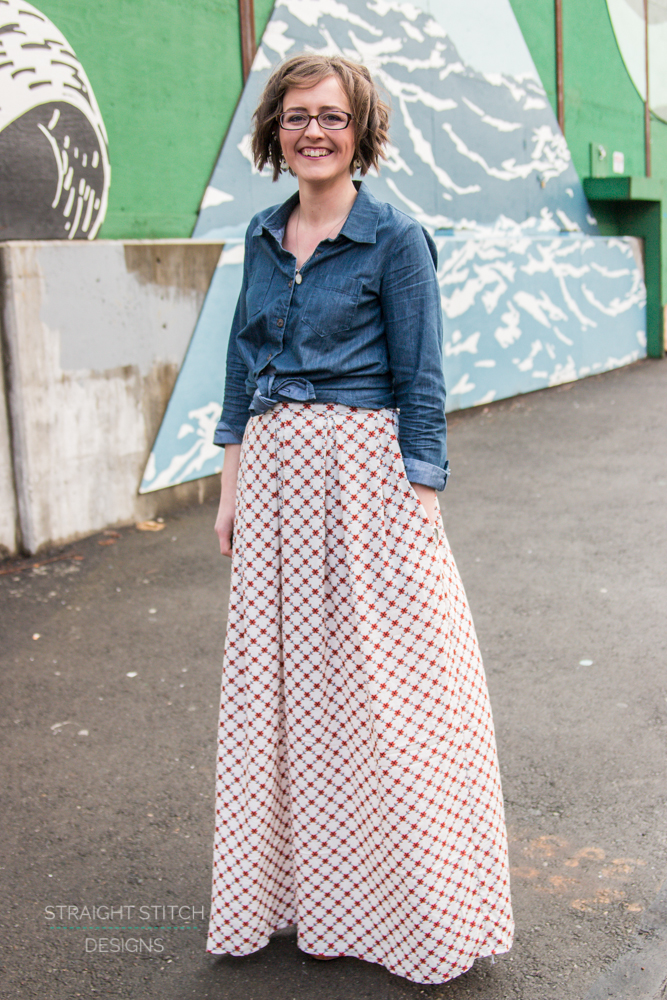 I got this amazing rayon challis from Indiesew almost exactly a year ago, right when I decided to make this skirt, ha! You can see how badly I needed Sew the Year to finally tackle projects that have been laying around forever.
I decided to pair the fun retro floral pattern of the skirt with my beloved chambray Cheyenne. It's a fun way to make a lightweight skirt work during the winter without being too heavy.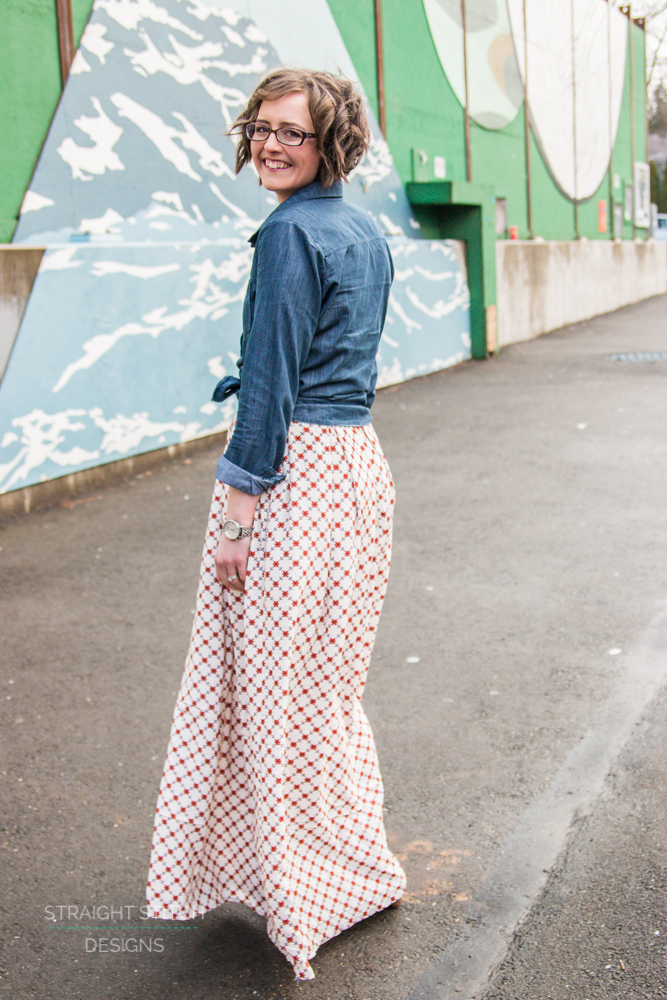 The delicate box pleats of the skirt work so amazingly with this rayon challis. Since the skirt is drafted for your natural waist the skirt just floats around your body and does not show any imperfections.
Pockets!! One of my favourite features of this pattern will always be the pockets. For this version I decided to leave off the pocket flaps and just go with simple side seam pockets. Man I love a skirt with pockets.
The exposed zipper in the back worked great with this fabric. I went back and forth on whether to just do a invisible zipper in the side seam and I am so glad I decided to just go for the brass zipper instead.
The one change I made to the pattern as written was to make the opening for the zipper smaller so that so much wasn't exposed.
All you have to do to make your own Maxi Wedgwood is to determine the final length you need. Just check the finished garment measurements and add the length you need to the bottom of the skirt piece. Easy peasy right! Now go make your own and tag me in the picture because I would love to see it.