It is no secret I love to sew for myself.  I am the type of person that will whip up a dress when I am having a bad day or throw together a quick shirt because it is date night and I want something new to wear.
What I love even more than sewing for myself is when I can create something new that doesn't require taping another pattern together.  Because lets all be real, taping a pdf pattern together is the pits.
The Ballard pattern has quickly become my favourite pattern.  It wasn't until I started experimenting with the pattern that I realized just how versatile it was by simply omitting or making slight changes to the pattern pieces included.  On Monday I shared how I created a closed back Ballard top by adapting the back piece to be cut on the fold.  Today is another closed back Ballard but this time I removed the bottom band and curved the back hem.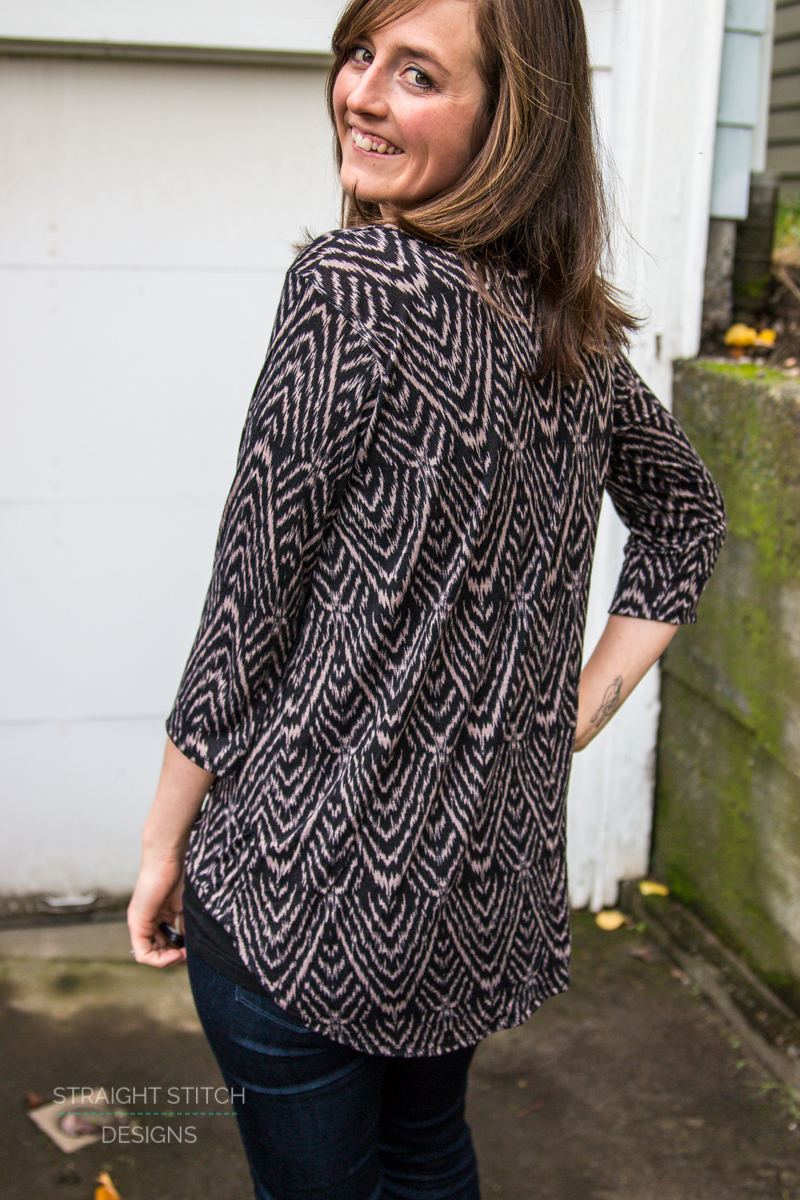 The pattern has enough ease that when you remove the bottom band you have a relaxed fit top that just barely skim your hips.  Simply curve the back hem and you now have a little more coverage in the back.
Since I removed the bottom band I decided to also leave off the sleeve bands and just do a simple hem of the sleeves with a zig zag stitch.
People I am in love with this shirt, like so obsessed I think I may make a few more for my trip to Vegas this weekend.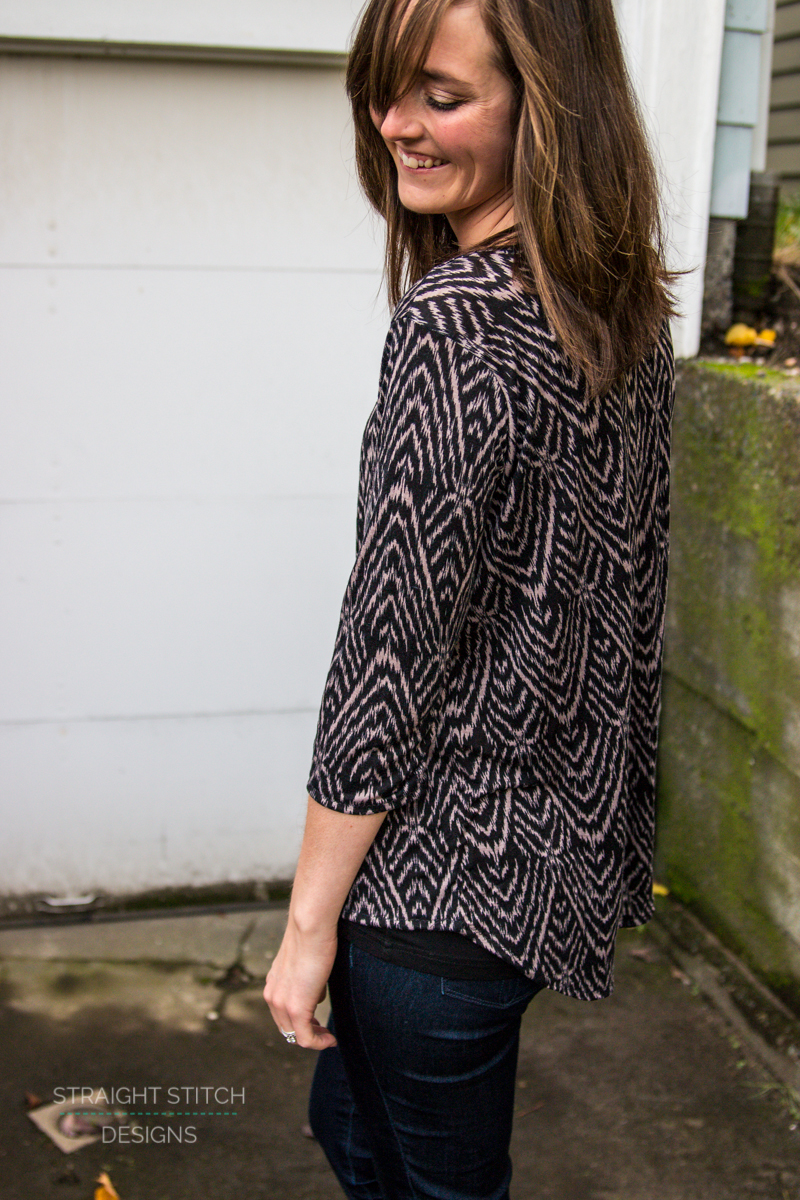 To make this shirt cut out the front piece, sleeves and neckband as the pattern states.  When cutting the back piece follow the instructions on Monday's closed back Ballard post.  Assemble the pattern as the instructions state and then just do a quick hem of the sleeves and bottom hem.
It's just that easy.
I dare you not to make a closetful of these shirts, I know they will be in constant rotation for me.