Date nights are a rare thing around here.  So when we actually take the effort to find a babysitter and pick a restaurant it always feels like a new shirt/skirt/dress is in order.  I like any excuse to make something new for myself but a date night is the best reason.  I could be completely making this up but I like to think that my husband appreciates the extra effort I went to to look nice for a date night.
Finding time for something other than two small kids can be hard so in an effort to make more time for our marriage we booked a babysitter and headed out for a few hours together.  With it being a Monday night after Sean had worked all day I knew we would be going a more casual route for dinner.  So why not take my mommy uniform of jeans and a t-shirt to the next level and do a bit of pattern mixing and fabric mixing for a little last minute date night sewing.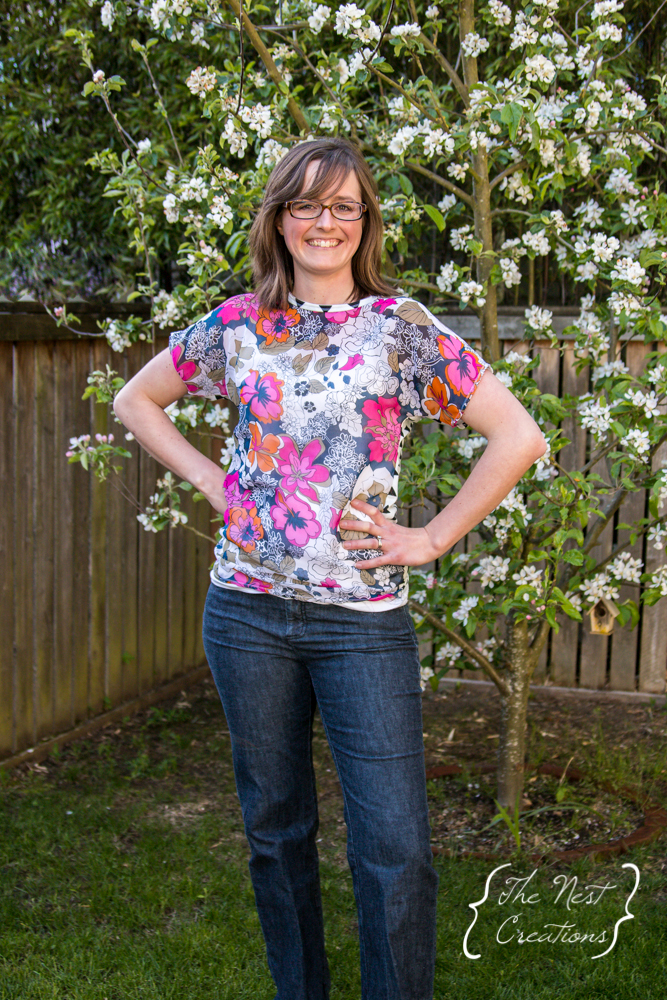 After a quick search through my patterns I found the perfect start to my date night shirt, the Seafarer Tee by the always amazing Abby of Sew Much Ado.  Because I was going to be taking my everyday uniform up a level I thought I would not only mix floral and geometric but also chiffon and jersey.
At my sisters baby shower on Sunday one of my older sisters was wearing a shirt that was chiffon on the front and jersey on the back, it was flowy and beautiful and looked so comfortable.  I knew I had to make one just like it.  When you have a vision of something why not go for it regardless of how crazy it sounds, you never know if it will be a disaster or a pleasant surprise.  This shirt was definitely the latter.
The chiffon is a remnant I found in the bin at Joann's over a year ago that I never quite had the right project for.  Since I had about half a yard I was limited in what I could do so making it the front of a shirt seemed like the obvious choice.  Finding a fabric that 'went' with it was easy peasy since this jersey from Girl Charlee is so soft and a dream to sew with.  Floral and triangles totally go together right?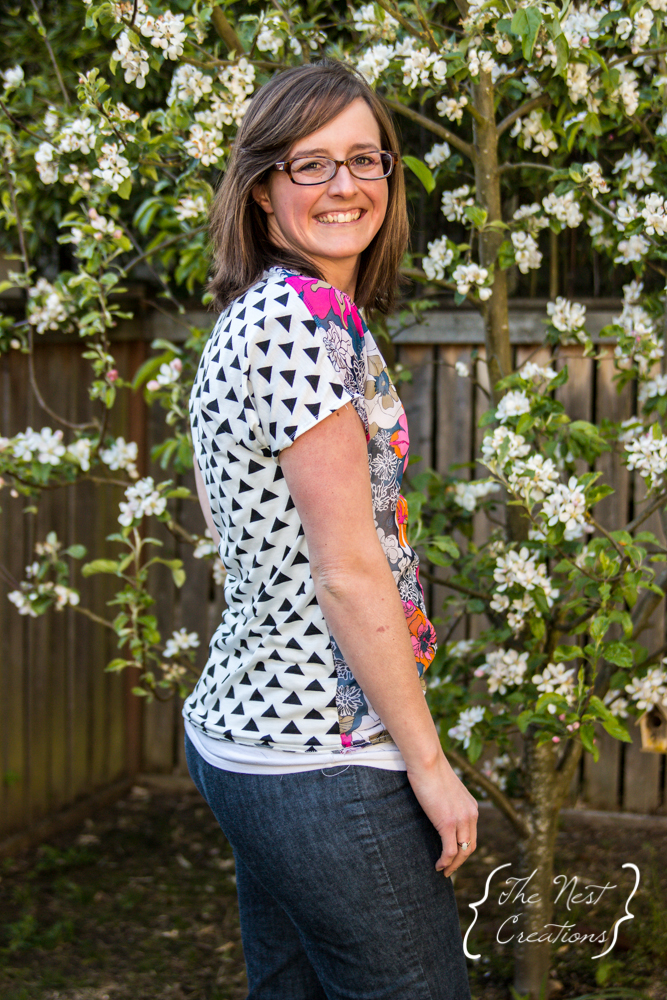 Having never worked with chiffon before I was a bit intimidated, but sewing with it was much easier than I imagined.  My original vision for this shirt was more oversized and flowy but since I didn't allow enough for the front not being stretchy going up 1 size wasn't enough, I should have gone up at least 2 sizes.  I decided to just hem the sleeves and bottom with a double needle instead of adding bands.  Everything came together quick and easy and was accomplished all during a double nap by the littles.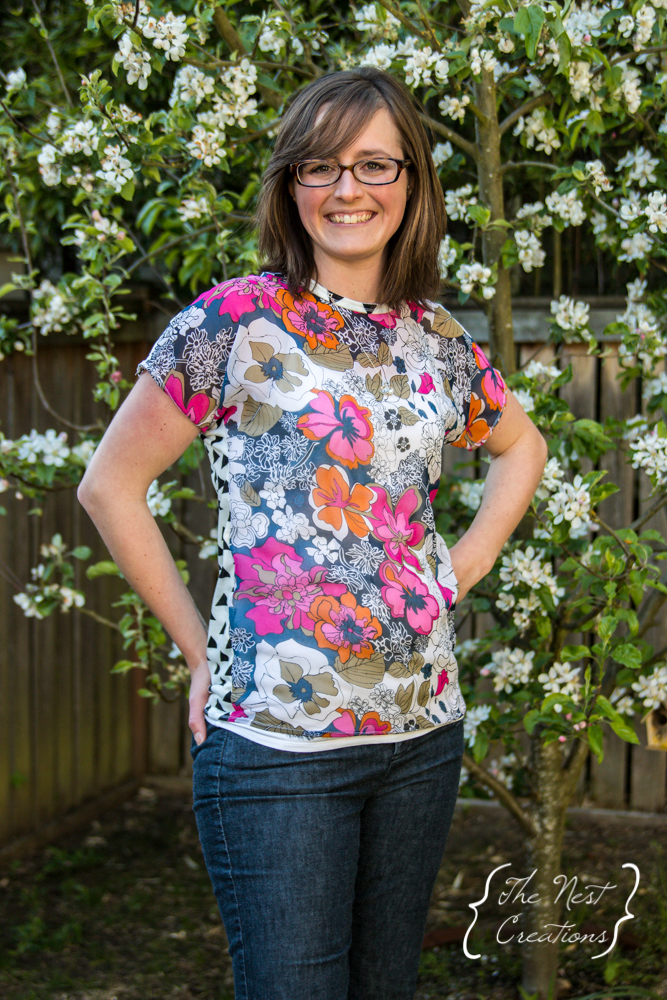 Overall I am still really happy with the end result and it was the perfect shirt to wear for a date night during the week.
Do you every make a new piece of clothing for a date night or special event?  Whats the craziest thing you have sewn last minute for an event?