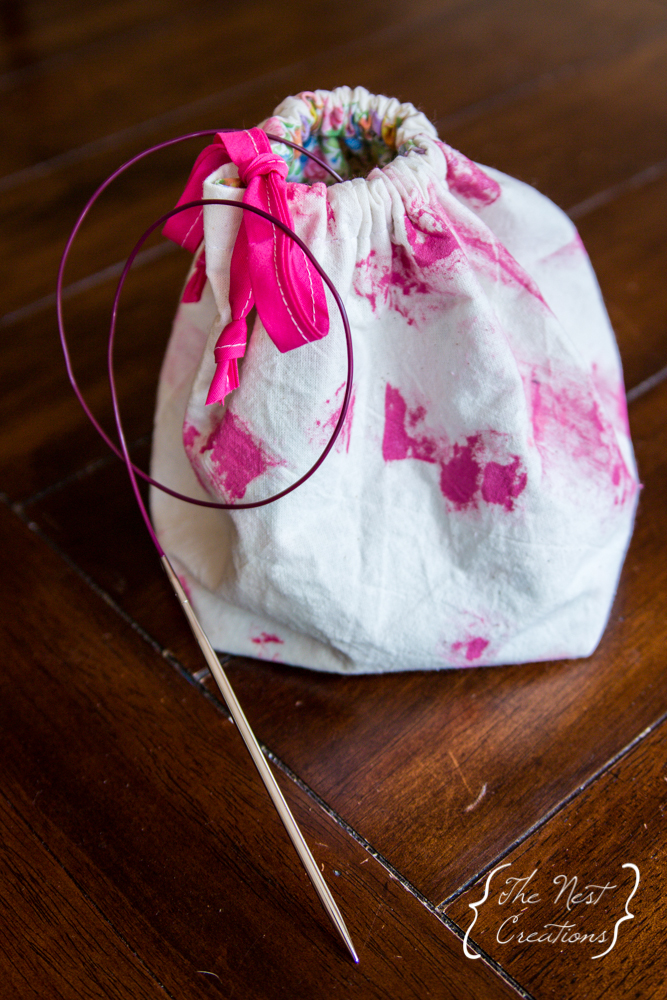 This weekend Sean and I went away for our first kids free weekend, as in we haven't been away together without the kiddos for more than a date night in almost 4 years.  It was long overdue thats for sure.
When I booked the trip to surprise Sean I immediately reached out to his mom, Linda, to see if she would be interested in coming down and wrangling the kids for a few days.  Having had just survived a weekend with just the kids I knew it was asking a lot of someone but she jumped at the chance to have her grandkids all to herself for the weekend.  I was confident that the kids wouldn't even miss us with grandma around, we quickly learned that we missed them long before they really missed us.
Without even realizing it I had planned the trip for mother's day weekend so not only did I want to get something to thank my mother in law for watching the kids but also to recognize what a wonderful mother, mother-in-law and grandmother she is.  I am telling you I seriously hit the mother-in-law jackpot she is amazing!
I don't think there is a grandma out there that doesn't love homemade goodies from their grandchildren and so I quickly knew that with the kids help we could make her something really special that she could enjoy for years to come.
Linda is a knitter and can be found with a project of some sort on her needles at all times.  She makes the coziest socks for everyone so why not give her a really nice skein of yarn so she can make herself a pair and a project bag to store her current knitting project in.
Since most of Linda's project are medium to small I knew that the Reversible Project Bag from Very Shannon would be perfect.  Now that the pattern was picked out I got the kids started on decorating the fabric I would use for the bag.  I found some thrifted linen curtains I had in my stash and cut them up to get a large chunk of fabric for the kids to paint.  I just mixed some fabric medium into the acrylic paint and set them free.
What started as really great collaborative work quickly turned into boredom for the littlest who moved onto painted hands and feet.  I decided to run with it and have Sophie also do a handprint to put on the fabric.  That may have been her favourite part of the process.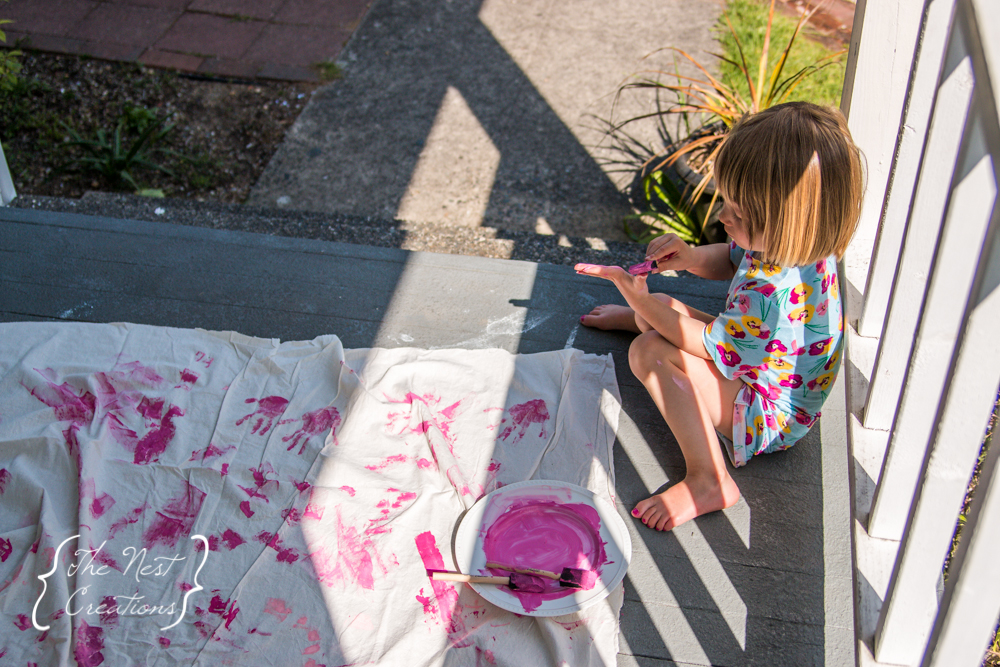 I learned a little too late that the paint had been soaking through the fabric while they were painting and they had mistakenly painted the front porch.  I figure it is no surprise that kids live here so if anything it makes me smile to see the paint on the front patio every time I come up the stairs.
While the fabric was drying and the kids were cleaning up in the bath I had Sophie pick out some fabric for the inside of the bag.  Her choice was a great vintage sheet I had found at a local thrift store that was the perfect compliment to the pink and natural linen of the front.  Plus it had purple flowers which are grandma's favourite colour.
The pattern is a really quick sew, especially since I decided to just use one fabric on the outside.  I had the bag completed before the kids were done in the bath.  There are definite benefits to having my sewing room share a space with the bathroom.
Now my mother-in-law has a cute bag to carry her knitting around in and every time she uses it she will think of her grandkids and that makes me happy.
Do you like to make presents for holidays or buy things?  Do you let your kiddos help in creating the presents?