I have never really been a skirt person.  I want so badly to like skirts but I just find I am so much more comfortable in pants, jeans in particular.  So when I signed up to sew a sample of the Brumby Skirt by Megan Nielsen for Indiesew I wasn't sure how I would feel about it.  Even after sewing it I was still on the fence about whether it would even look good on my body, because I have a bit of junk in the trunk and there was a whole lot of fabric happening with this skirt.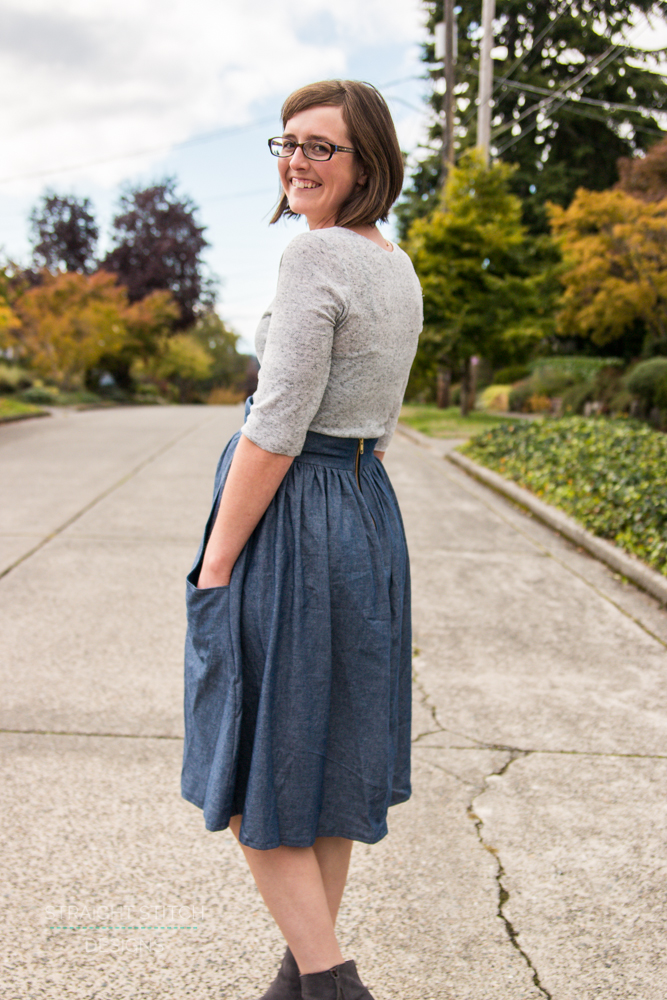 I stand corrected on so many levels!  I mean look at this skirt, I just want to wear it every day!
By using chambray the skirt can easily be dressed up or down depending on my mood.  I wish I had it over the summer because it would have looked so good with a tank top and sandals.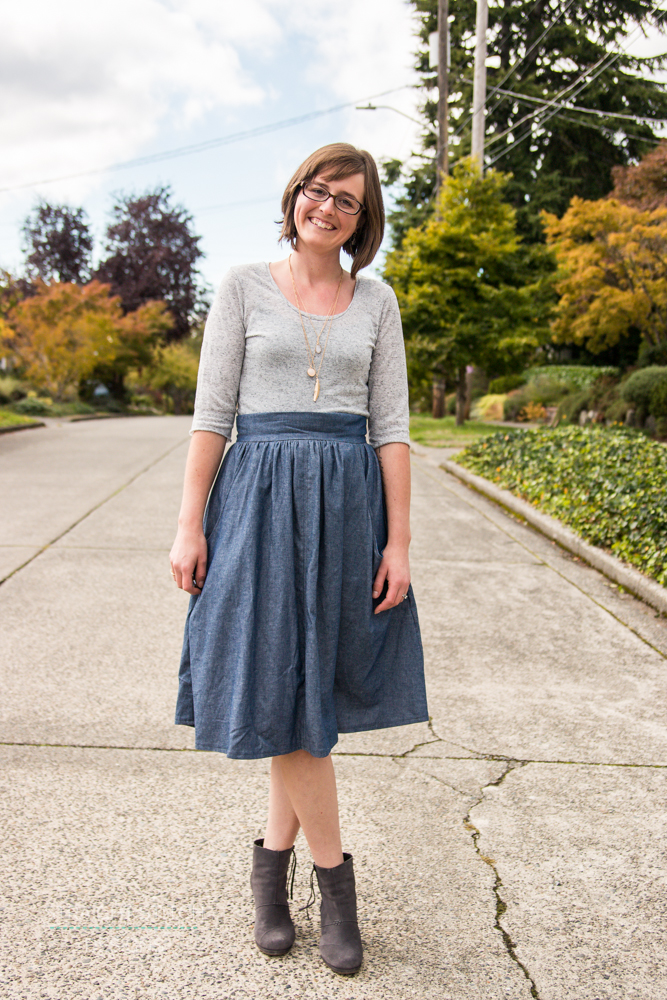 This pattern combines so many things I love: high waist, exposed zipper and big pockets.  I love any excuse to use a brass zipper, it just adds such a fun element to a garment.  Here are a few additional garments I have used brass zippers on: my Evergreen Jacket and knit Ravenna.
I went back and forth on what fabric to use for the pocket lining.  Since I wanted this skirt to be a great neutral basic I decided not to go crazy with a lining fabric and instead chose to use a blue herringbone Robert Kaufmann flannel.  Man I love that fabric!  It's a fun detail on the skirt that doesn't draw your eyes away from the garment as a whole.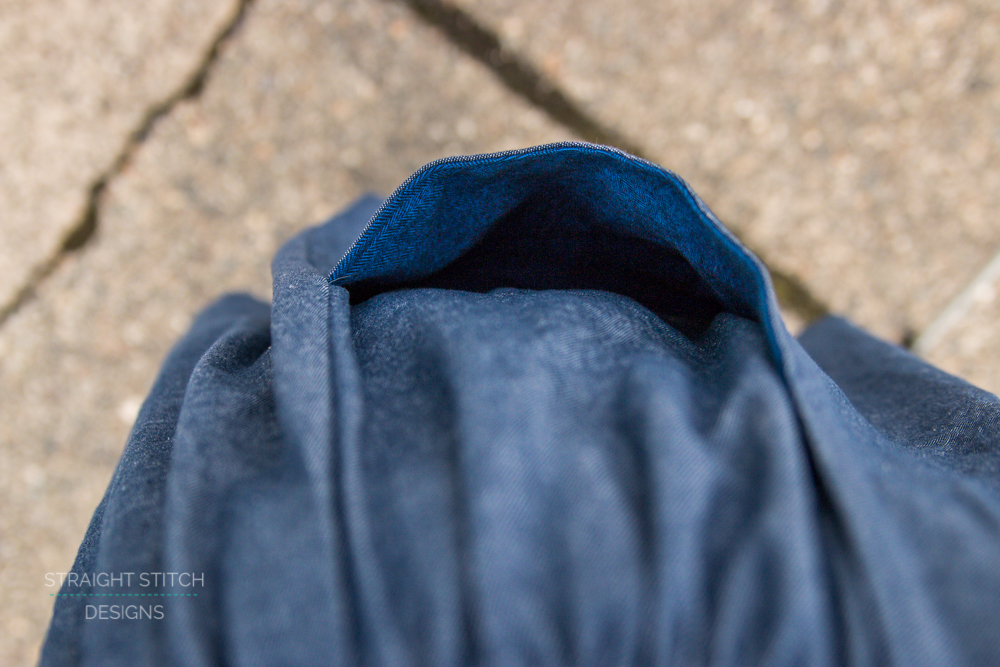 This pattern is pretty fantastic by giving you 3 views with great information from Megan on which view is better for the fabric you will be using.  I really want to make another one out of a crepe de chine or a rayon for ultimate drape.  I could even get away with making one out of the flannel in the short version which could be paired with tights and some boots.
Basically don't be surprised if you see many more of these skirts on the blog in the coming months.  On that note, I think I need a crop top to wear with this skirt, so comment below with your favourite crop top pattern.