Am I the only person who read that title and immediately started singing Push it from Salt-N-Pepa?  Man I love that song 🙂
After seeing the remixed version of the Bellevue pattern that Haley of Welcome to the Mouse House did for the anniversary blog tour, I knew I had to have one as well.  It wasn't until I got the most perfect heather blue terry from Raspberry Creek Fabrics that I finally sat down and cut it out.  I already know this is going to be in constant rotation until May.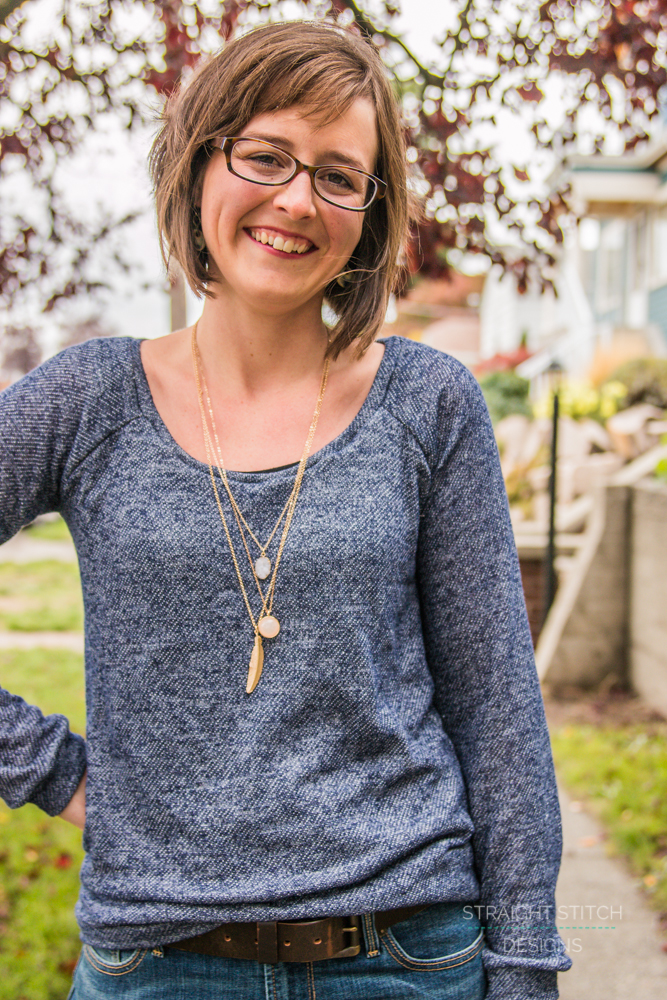 For my version I started by lengthening the bodice front and back pieces by 4.25″.  Since I wouldn't be adding the front and back accent pieces I knew I needed more length.  This turned out the perfect length for not only wearing down but also partially tucked into my belt for an even more casual look.  For reference when adjusting the length of your top, I am 5'9″ tall.
For the neckband I decided to make it a traditional banded neck so it would keep the casual look I was going for.  I think because of the nature of this terry, I could have easily gone with the pattern method as written and it would have worked just as well.  But alas a banded neckline is just so easy it's hard to do anything different.
To finish off the bottom hem I used the band piece already included in the pattern and just cut it double width on the fold as advised.  So I didn't have to create a new pattern piece I simply folded the selvage side of the fabric over and then folded it down.  That left me with a fold on the short end of the pattern piece as well as along the long edge.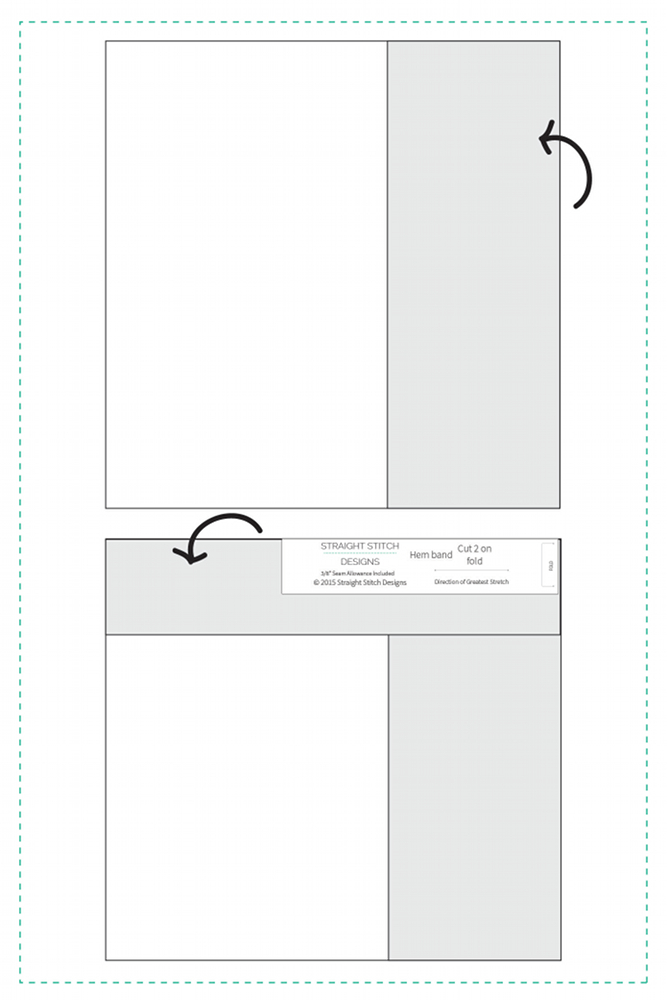 This gave me the correct length as well as having it double the height so I could do a quick banded bottom as well.  Clearly though I didn't take great pictures of how the band looked, but trust me it worked great 🙂
To create the sleeve band I measured the sleeve opening and multiplying it by .85.  I then folded the fabric the same as I did for the bottom band and used the hem pattern piece to give me the correct width and folded the pattern piece so that it was the right length.  This made the whole process so much easier because I didn't need to cut new pattern pieces.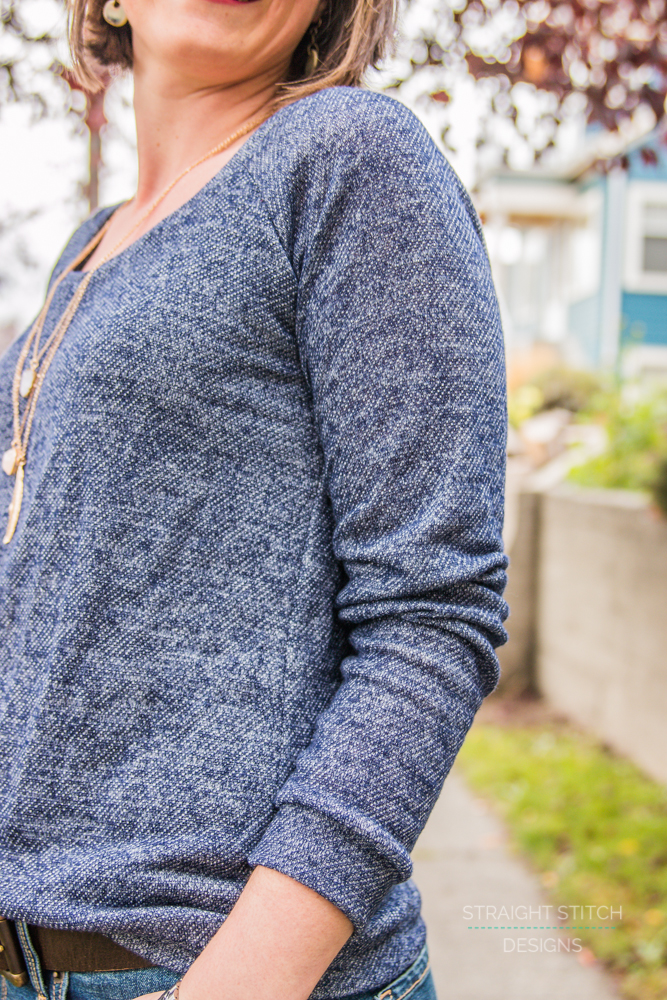 I am really happy with how this turned out.  I think I am going to make another one this week but may try a different finish along the bottom and use quilted jersey for the next one!  Before I know it I am going to have a closet full of these.