It is the week of kids stuff and I couldn't be happier. I had forgotten how much I enjoy sewing things for my kids, whether it is clothes or fun things for around the house. When Emily of Nap Time Creations asked if I would join her Summer Fun Series I quickly signed up, what a great excuse to focus on my kiddos this summer and making something fun for them. For my project in the series I decided to go with a fun VELCRO® Brand Toss Game that actually turned into quite the scrap buster.
I am excited to actually share a tutorial with you on a quick and easy way to make the little toss balls that will stick to the felt board. Instead of going through all the steps of making a felt board I thought I would just direct you to a great tutorial I found for making one with a cheap frame from Ikea. I have to say, it is much easier than the path I took to make a felt board thats for sure.
The only thing I would recommend if you are using that tutorial is to sew on any decorations to the felt before you glue it on. I went with a simple flower design since my kids are younger so they could aim for the flowers. The skies the limit so have fun with this part.
Now for the tutorial on making the toss balls.
Start by choosing some fabric, you really need very little for each one so feel free to raid your scraps for this.
I then grabbed a saucer so I would have a perfect circle and cut around it.
Once it's cut out, take it to your sewing machine and run a gathering stitch around the outside.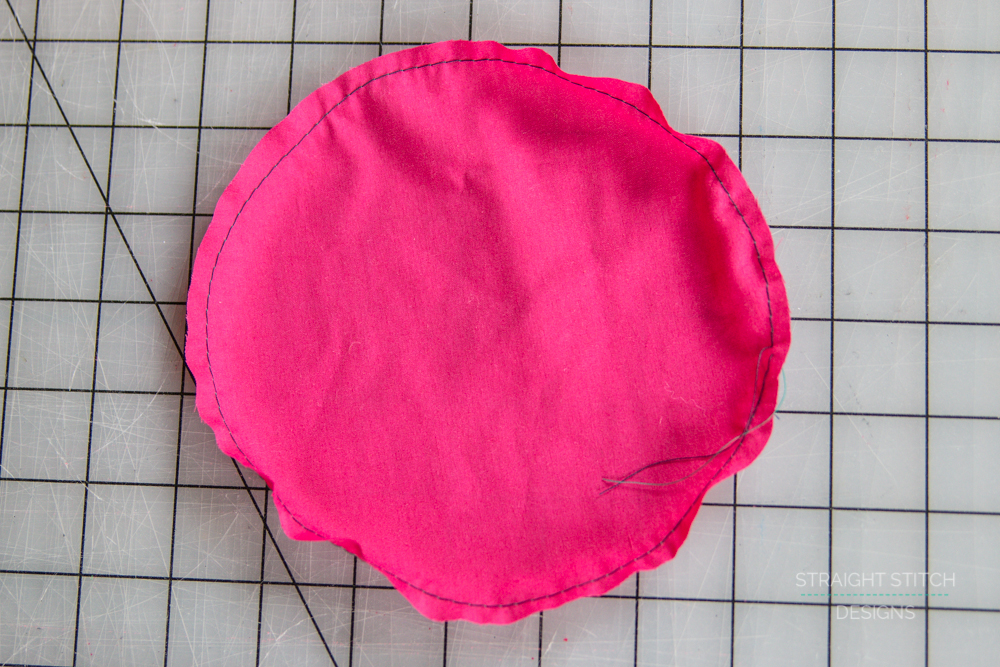 Gather your fabric to start forming the ball. You won't gather it all the way since you need to stuff the ball.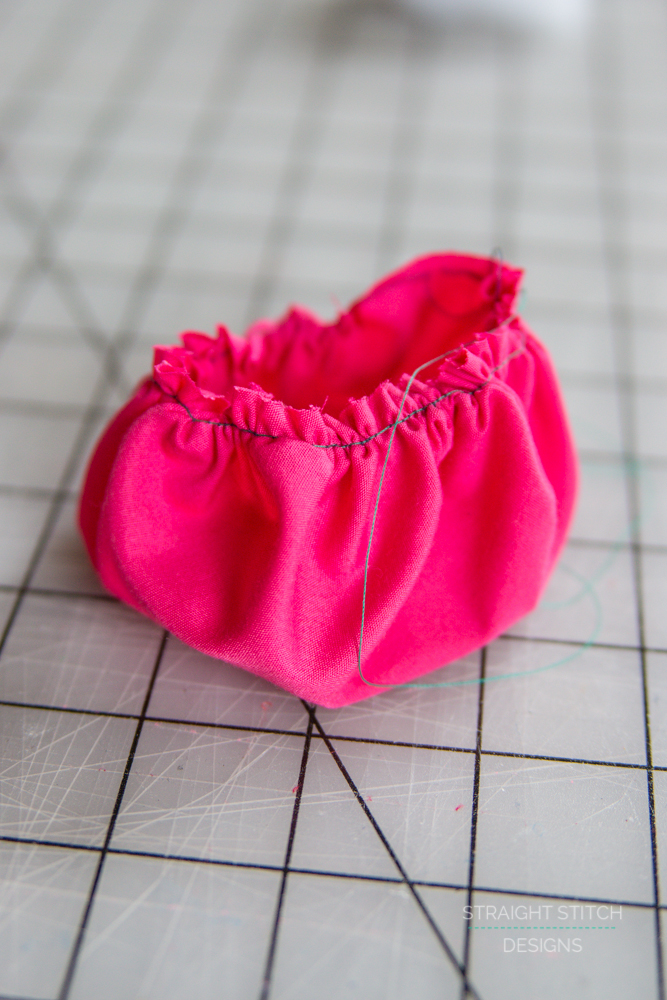 Raid your scrap bag again for all the really small pieces and fill your ball almost completely full. You will need room to sew it shut so don't overfill it.
Before sewing it shut lets add some tails. You are probably tired of hearing this but find some fabric in your stash that would work for a tail. I used ripstop I had hanging around, but any light weight fabric would work great. Cut 1 strip for each ball that is about 12″ long by an inch wide.
Fold your tail in half.
Put 1″ of the tail into the ball, finish gathering the ball and then pinch with your fingers to keep in place. This step isn't super precise you basically just want to hold it in place until you take it to your sewing machine to close.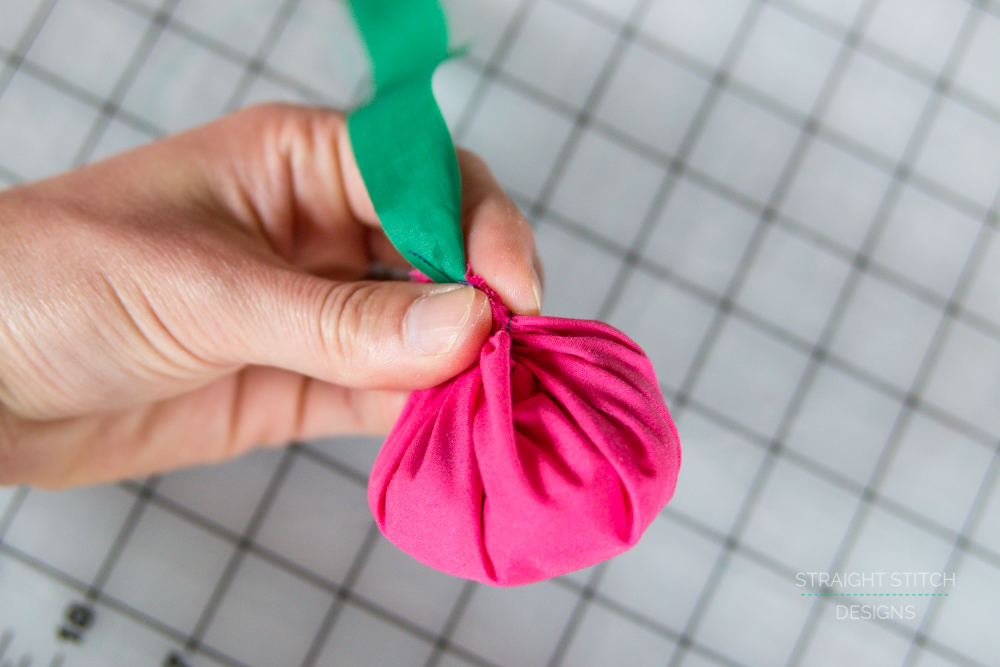 Sew across the top about 3/4″ down.
Stick on the hook side of some VELCRO® Brand and you are in business!
Let the kids loose with their new game.
Make sure to check out the other people sharing on the Summer Fun Series today with the links below.
Velcro Toss Game – Straight Stitch Designs
DIY Jenga Game – One Little Minute
Mesh Shorts free Pattern – Nap-Time Creations