Just over 2 years ago I had the honour of being featured in Sew News magazine in their Meet the Maker series. I remember when I got the email about it I was overjoyed and felt like the real deal. I mean being featured in a magazine that I could actually go to the store and buy was bonkers. And if you are wondering yes I did go to the store and and take a picture of myself with the magazine.
What started as a feature in the magazine has turned into an amazing partnership with the people at Sew News, specifically the editor Amanda. There is nothing better than working with other strong women who respect and lift up each other in this industry. As I have watched Amanda and her amazing team work their magic on the magazine I have pushed myself in new ways to create better content and patterns for them.
And I have to say, it never gets old to see my name in a magazine either with a fun tutorial or a pattern I have created for them.
The newest issue of the magazine has two projects I created; a tutorial to draft a custom Kaftan, and the Sunny Vibes Blouse.
[wbcr_snippet id="23160″]$content[/wbcr_snippet]
What I love about the Kaftan tutorial is that there is so much ability to customize it. Leave off the belt, make it longer, sew it in a lighter weight woven…the possibilities are endless. To get the tutorial make sure to grab a copy of the newest issue, either in print or digital. The fabric for the Kaftan is a cotton linen blend and can be found at Sewing Studio.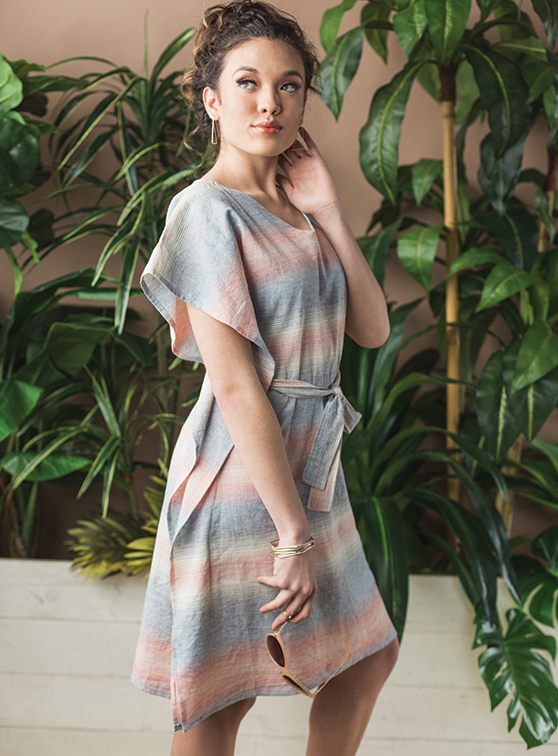 The Sunny Vibes Blouse is a free pattern for download and available in sizes 0-24. The sample is sewn in the amazing Mustard Avery Slub Linen from La Mercerie. It was the perfect fabric for this pattern and available in so many colours.
In addition to the issue collaborations I have been doing with Amanda and her team, I also had the privilege of creating the 3 sew along patterns for 2019. The first two are available now and I just shipped off the third one for this fall, and let me tell you it is so so good. I can not wait to share it with you.
The Estes Dress is the perfect cool weather dress, with a cozy cowl neck, three quarter sleeves and swingy silhouette. The first of a 3 part sew along can be found here. The amazing Chenille Sweater Knit from Threadbare Fabrics is all sold out, but you should check out her other knits that would work great for this project too.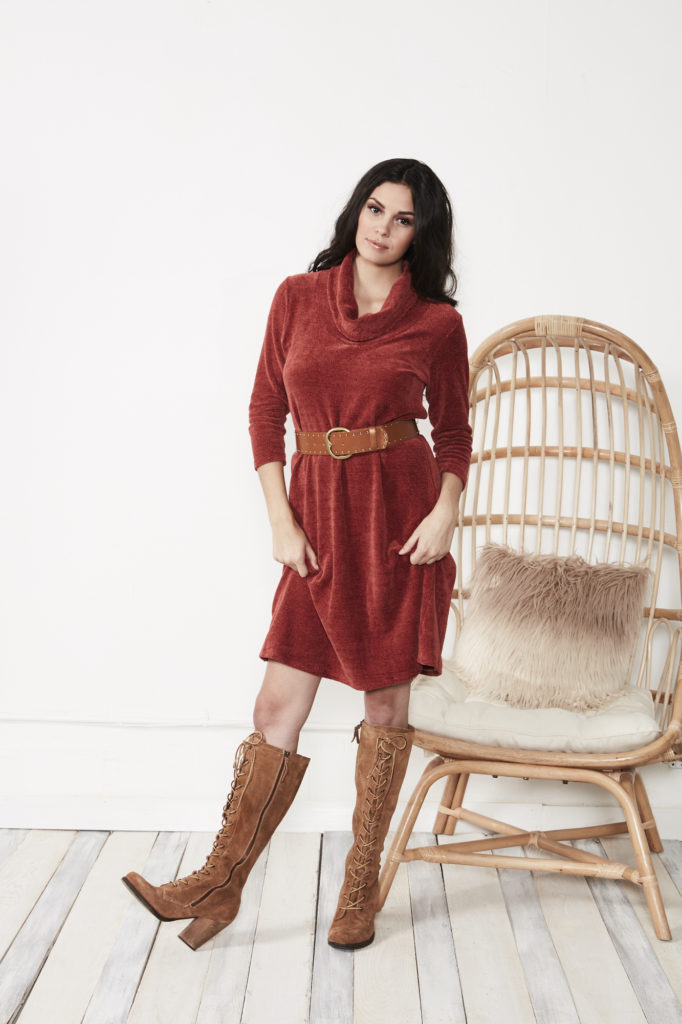 The Pagosa Pants were such a fantastic pattern to create for the magazine. I have had visions of creating a pattern like this for awhile, but just never seemed to make it happen. I absolutely loved working with Amanda to get the aesthetic she was looking for and the end result was even more amazing than I could have hoped for. This sample was sewn in tencel twill I bought while in Vancouver at Spool of Thread. They don't currently have this colour but do have a few other options available. I am actually going to be sewing myself a pair in the Navy Avery Slub Linen from La Mercerie. I went on a bit of a buying frenzy while visiting her recently and bought 3 colours of the linen without a plan, so the navy will be perfect for this pattern.
What I absolutely love about the sew along for the pants is that Amanda and Kate made it a video sew along. Even though I created the pattern, I have actually watched most of the tutorial because it is such a fun way to learn not only a new pattern but hopefully some new skills.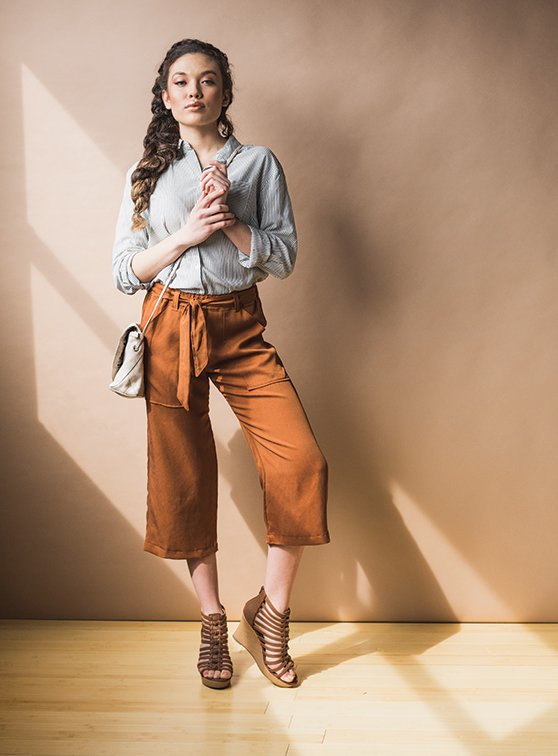 If you don't currently subscribe to the magazine I highly recommend getting it. Every issue is packed full of tutorials, patterns, sewing tips and tricks or just really interesting pieces of what is happening in the broader sewing world.
And if you haven't seen, Sew News is one of the sponsors for my Makers Retreat. Everyone attending is getting something from the magazine in their swag bag.