Maker Retreat | November 4th – 7th 2021
Fort Worden | Port Townsend Washington
Join Kimberly, Delia, Adrianna, and Jess for 4 days of making, community, and a chance to step away from your day to day life and just create.

We'll kick off our shoes, get comfortable, experiment, and make new friends. (You can never have too many maker friends.)
This retreat is for makers and sewists of all levels. Some classes focus on sewing, and many focus on other crafts so you can expand your skillset, try new things, and find inspiration in unexpected places.
Prepare to immerse yourself in creativity for an entire long weekend! You'll return home with a full heart, some finished projects, and fresh perspective on your creative pursuits.
Included in the $1225 registration:
3 night accommodation at Fort Worden in a variety of historical houses on the property

All meals and drinks through out the day.

Supplies and materials for classes.

A goodie bag filled with some of my favourite sewing tools and patterns.
Fort Worden Historical State Park
Located 2 1/2 hours northwest of Seattle. Fort Worden is nestled in the seaport community of Port Townsend, Washington. Originally designed as a military base to protect Puget Sound, Fort Worden transformed into an iconic and cherished state park.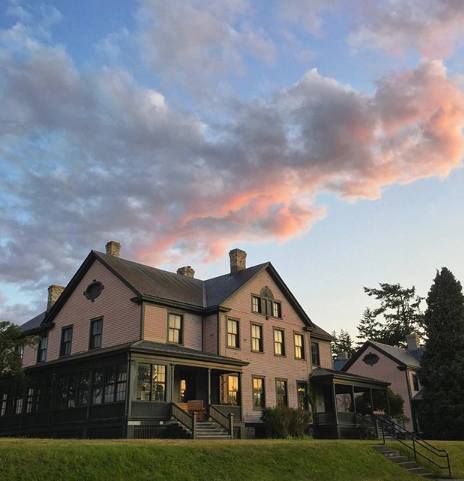 The lodging at Fort Worden is made up of a variety of former commander and general houses. All houses have victorian details and stunning views.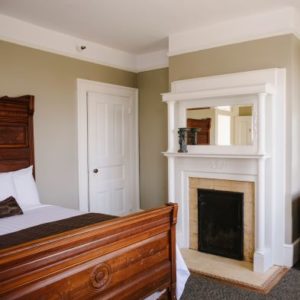 Retreat Details
Costs are All-Inclusive | Except for transportation to the retreat and alcohol outside the drinks provided.
Lodging | There are a variety of lodging options on the property. There is a mixture of private and double rooms.
Meals | Thursday dinner through Sunday lunch as well as morning and afternoon beverage and snack breaks are included. If you have any food allergies we will arrange with the staff to have appropriate food for you.
Materials | All materials for the sewing classes and other craft classes will be provided. If there is a specific fabric you want to use for one of the projects you are more than welcome to bring that.
Sewing Machines | There will be sewing machines for your use during the retreat, but if you would prefer to bring your own machine you are welcome to do that.
Cancellation | Due to the nature of creating this event, your registration is non-refundable after the time of purchase. If you are unable to attend though you are more than welcome to transfer your registration to another participant. If for any reason I am forced to cancel the event you will be refunded the full amount you paid.
Delia of Delia Creates
Delia is what she like to call an omnivorous maker. Crocheting, sewing, gardening, crafting, and sprucing up her little home in the pacific northwest.
Delia started her blog in 2010, as a way to chronicle her creative journey while her two boys were just littles, and it's since blossomed into a passionate business of creating everyday.
Adrianna of Hey June Handmades
Adrianna is the owner and designer of Hey June Handmades where she creates sewing patterns and amazing tutorials to help all level of sewist.
Adrianna started her business because she often heard people say that sewing was too confusing or difficult when they would follow traditional patterns, or that those patterns didn't reflect RTW styles. She knew there was a market for well-drafted, simple-to-sew patterns for more modern clothing designs.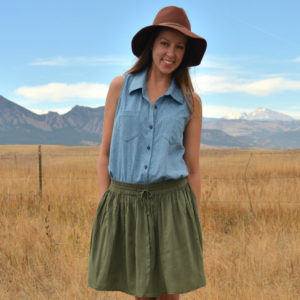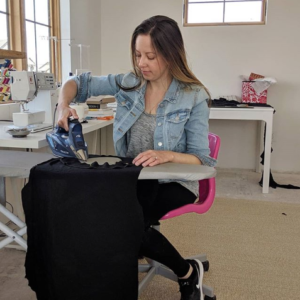 Jess of La Mercerie
Jess is the owner of La Mercerie, a modern haberdashery for today's crafters, makers and artisans. They offer a curated selection of fabrics, yarns, patterns and notions to help you build a handmade wardrobe.
Jess is about creativity for everyone. She believe that with the right start, anyone can create something special that will last a lifetime. It's about quality above all else. It's about that quiet moment of gratification when the final stitch has been made and the last thread is cut. It's knowing that you can make and you can do…anything.