Maker Retreat | November 7th – 10th 2019
Sleeping Lady Mountain Resort | Leavenworth Washington
Join Kimberly, Delia, Adrianna, and Jess for 4 days of making, community, and a chance to step away from your day to day life and just create.

We'll kick off our shoes, get comfortable, experiment, and make new friends. (You can never have too many maker friends.)
This retreat is for makers and sewists of all levels. Some classes focus on sewing, and many focus on other crafts so you can expand your skillset, try new things, and find inspiration in unexpected places.
Prepare to immerse yourself in creativity for an entire long weekend! You'll return home with a full heart, some finished projects, and fresh perspective on your creative pursuits.
Included in the $895 registration:
All meals, morning and afternoon snacks, drinks through out the day, and a drink ticket for dinner each night.

Supplies and materials for classes.

A goodie bag filled with some of my favourite sewing tools and patterns.
Thursday, November 7th
3:00-4:00pm Check In
4:00pm Welcome
4:30pm Casual Crafting/Exploring
6:00pm Dinner
7:30pm Explore Leavenworth
Friday, November 8th
8:00am Breakfast
9:00am Fabric Dyeing
12:00pm Lunch
1:00pm Knit Sewing with Exclusive Retreat Pattern
5:00pm Hand Crochet
7:00pm Dinner
8:30pm Fiber Night
Saturday, November 9th
8:00am Breakfast
9:00am Cut and Prep Woven Pattern
12:00pm Lunch
1:00pm Woven Shirt Sewing with Exclusive Retreat Pattern
4:00pm Leather Project
6:30pm Dinner
8:00pm Open Studio/Movie Night
Sunday, November 10th
8:00am Breakfast
9:00am Hike
10:00am Embroidery
12:00pm Lunch
1:00pm Goodbyes
Indigo Dyeing
We will be going through how to set up an indigo vat and learn some basic tie dye and shibori techniques. The fabric we will be working with will be used later in the weekend to make a woven shirt.
Finger Crochet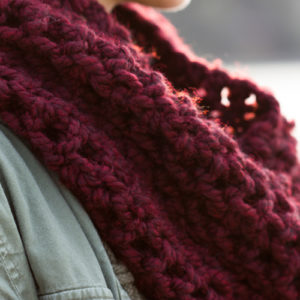 Our amazing teacher Delia will be walking you through creating a finger crocheted project. The project will be wonderful for beginners and more experienced crocheter alike.
Knit Sewing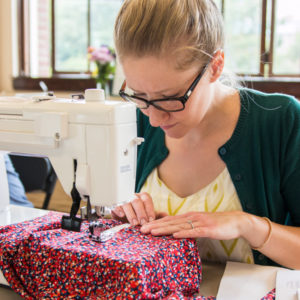 Sewing with knits is one of my favourite things to do and especially to teach. Whether you have been sewing for years or this is your first time behind a machine, Delia and I will be there to help you through the whole process.
More Fun to Come!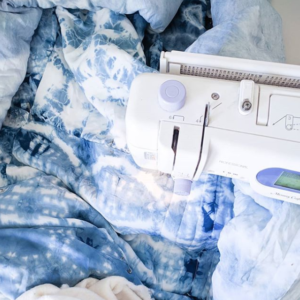 As we finalize the schedule there will be more class pictures and descriptions. But let me tell you this, there is some pretty amazing classes in the works.
Sleeping Lady Mountain Resort
Located 2 1/2 hours east of Seattle, Sleeping Lady is nestled in the Cascade Mountains on the banks of Icicle Creek, just outside Leavenworth, WA. Sleeping Lady offers a distinct Northwest experience accented by sustainable gourmet cuisine and cozy accommodations.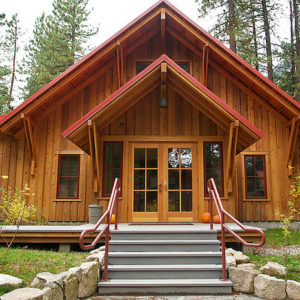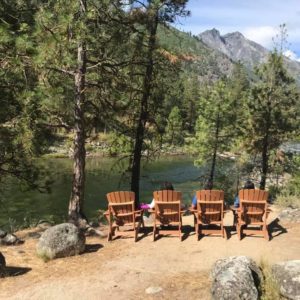 Guest rooms at Sleeping Lady are arranged in clusters made up of 6-10 private rooms. There are six unique clusters, each named for a nearby natural feature; Cottonwood, Rock, Pond, Meadow, Fountain, and Forest. All guest rooms feature private baths and a warm, welcoming décor that reflects the mountain elegance of Sleeping Lady's architecture.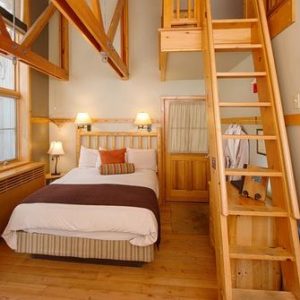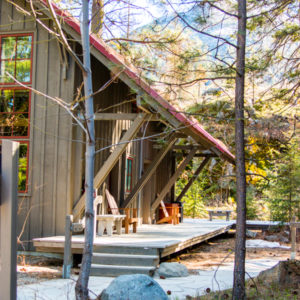 The Kingfisher Restaurant & Wine Bar features gourmet meals created with the freshest local ingredients, many from Sleeping Lady's own two-acre organic garden. Meals are chef's choice and are served buffet style in Kingfisher's lodge-style setting which features exposed wood beams, river rock, and sweeping views of Icicle Canyon. In the summer months, the terrace and the creek side meadow are available for outdoor seating.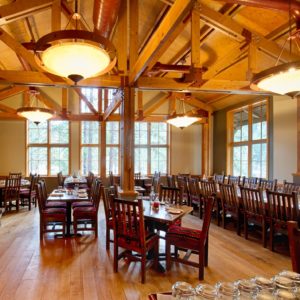 Retreat Details
Costs are All-Inclusive | Except for transportation to the retreat and alcohol outside the drinks provided.
Lodging | Each guest room is meant to be share by up to 3 people. If there are people attending you would like to room with, please let me know and I will do my best to accommodate. We have the ability to change some rooms to private so just let me know at registration if you would like a private room, there is an additional charge of $150 for this.
Meals | Thursday dinner through Sunday lunch as well as morning and afternoon beverage and snack breaks are included. At each dinner you will have a drink ticket for either a beer or wine, if you choose. If you have any food allergies we will arrange with the restaurant to have appropriate food for you.
Materials | All materials for the sewing classes and other craft classes will be provided. If there is a specific fabric you want to use for one of the projects you are more than welcome to bring that.
Sewing Machines | There will be sewing machines for your use during the retreat, but if you would prefer to bring your own machine you are welcome to do that.
Cancellation | Due to the nature of creating this event, your registration is non-refundable after the time of purchase. If you are unable to attend though you are more than welcome to transfer your registration to another participant. If for any reason I am forced to cancel the event you will be refunded the full amount you paid.
Delia of Delia Creates
Delia is what she like to call an omnivorous maker. Crocheting, sewing, gardening, crafting, and sprucing up her little home in the pacific northwest.
Delia started her blog in 2010, as a way to chronicle her creative journey while her two boys were just littles, and it's since blossomed into a passionate business of creating everyday.
Adrianna of Hey June Handmades
Adrianna is the owner and designer of Hey June Handmades where she creates sewing patterns and amazing tutorials to help all level of sewist.
Adrianna started her business because she often heard people say that sewing was too confusing or difficult when they would follow traditional patterns, or that those patterns didn't reflect RTW styles. She knew there was a market for well-drafted, simple-to-sew patterns for more modern clothing designs.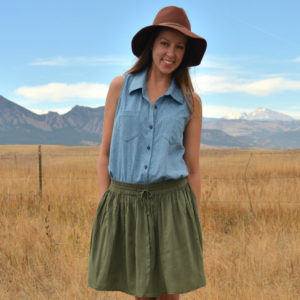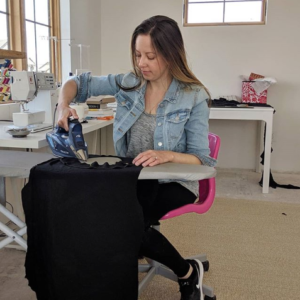 Jess of La Mercerie
Jess is the owner of La Mercerie, a modern haberdashery for today's crafters, makers and artisans. They offer a curated selection of fabrics, yarns, patterns and notions to help you build a handmade wardrobe.
Jess is about creativity for everyone. She believe that with the right start, anyone can create something special that will last a lifetime. It's about quality above all else. It's about that quiet moment of gratification when the final stitch has been made and the last thread is cut. It's knowing that you can make and you can do…anything.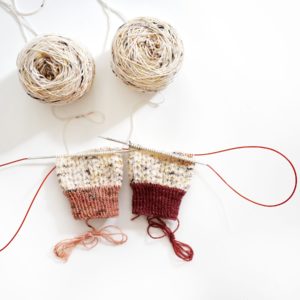 Sponsors
Thanks to our amazing sponsors for this events!!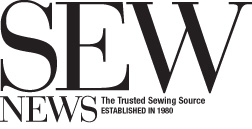 More are in the works so get excited about the amazing things coming to the attendees.