Today we have two very different yet equally fun Ballard remixes.  And get excited all of you nursing mamas because there is one for you today!
Audrey of Skirt Fixation is someone I have been following on social media, probably like all of you, for awhile.  Audrey leads the team at Skirt Fixation which is made up of two young sewists and a very cute model.  I absolutely love that she taught her daughters to sew at a young age and that they love to do it, I hope to start teaching Sophie how to sew this year.  I don't know how Audrey finds the time to sew as a mom to 7, but she does and the results are so great.
Audrey decided to take the Ballard and remix it into a nursing friendly top that can be worn with either side in the front.  I love this remix because it allows your top to work while you are nursing but also long after by just wearing the shirt the other way.  Make sure to head to Skirt Fixation to get the full tutorial on creating this nursing friendly look.
Teri of Fa Sew La is a sewing machine!  I became familiar with Teri last fall when we both participated in the Indiesew Fall Collection Blog Tour and always love to see the things she is sewing up, most recently her own pair of jeans!!  I have really enjoyed over the last year seeing how she takes trends and interprets them to fit her lifestyle.
For the tour Teri made a Greenwood tank and layered a cropped swingy remix of the Ballard over the top.  I absolutely love the green fabric with the bold black and white print and I can just picture this whole look with cuffed skinny jeans and boots.  This is the perfect outfit for every day that is easy to wear while still being totally stylish.  Read all about this remix over at Fa Sew La.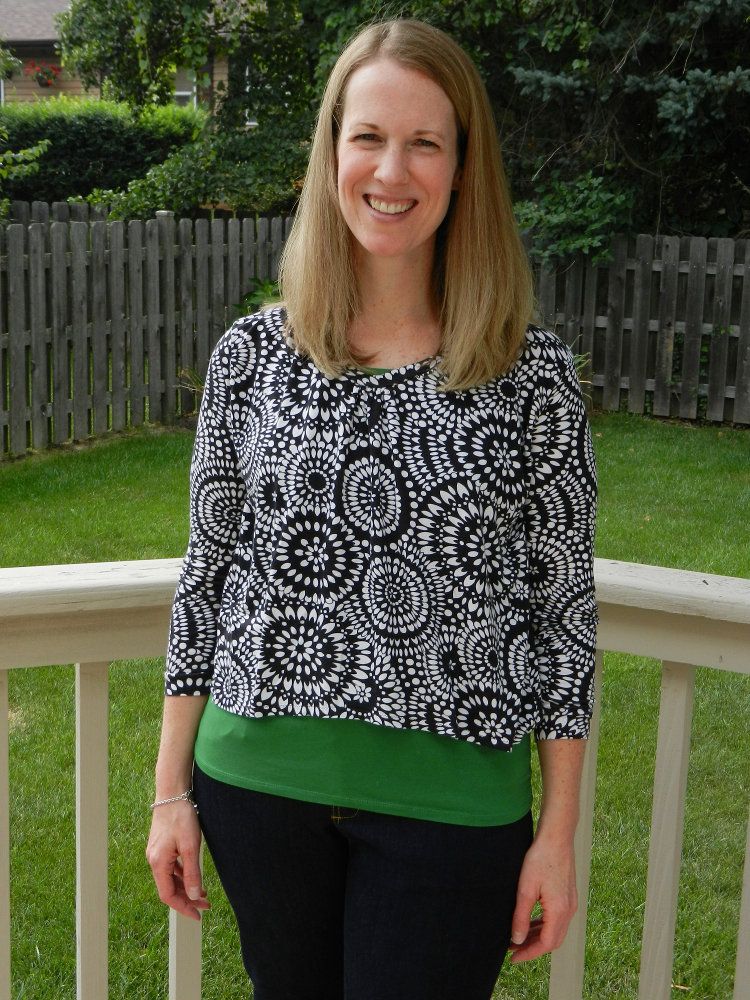 There are only a few days left to have a chance at the big giveaway featuring so many amazing indie sewing patterns as well as fabric from places like Girl Charlee, Sew Biased Fabric and Opulent Monsters.  Fill out the rafflecopter below to enter your name in the drawing.
Don't forget to head to the shop to get all patterns for 50% off and Stitch Kits for 40% off through Sunday the 20th.