Last month I launched a new series on the blog, Behind the Scenes at Straight Stitch Designs, where I will be giving you a glimpse into my creative process, my family, my work space and why I do the things I do.  Make sure to check out my first post on paper patterns, I think you will be surprised at what goes into every paper pattern you purchase from me.
For this months Behind the Scenes post I am going to be talking to you about photoshoot locations and what the realities of the pictures you are seeing on the blog actually are.
Photoshoots are all a part of the blogging process and while it can be totally uncomfortable looking at 100's of pictures of yourself it is also fun coming up with a great place to take the photos.
I don't have all day to scout locations and pick the best time of day for the best light when planning my photoshoots.  What I do have is my trusty tripod, remote and usually 30 minutes of time when the kids are napping or hanging out my husband.  This means I have to be creative with my photoshoot locations while still getting the shots I want.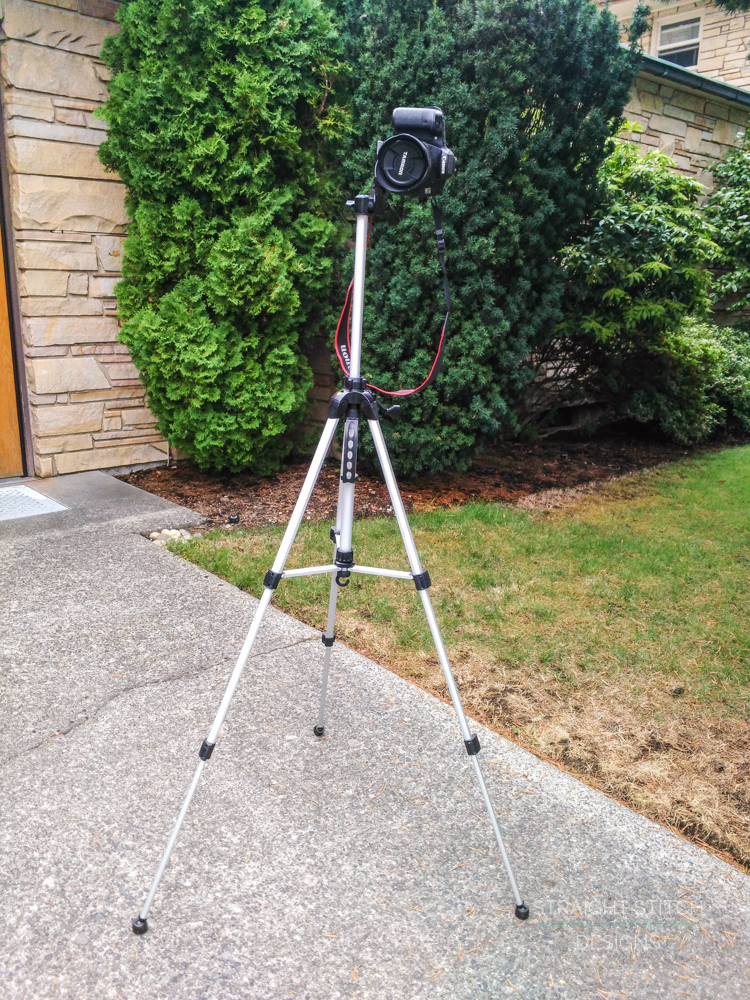 On the off chance that the light is good and the kids are happy in the stroller I will even tempt fate and take them with me.  If they are bribed with a treat and get to participate in the photoshoot a bit I can usually get a lot of done with them in tow.
My entire photoshoot for my first pattern was done 3 blocks from my house next to a catholic school, with the kids in the stroller having a treat.  You would be surprised what you can do if you have all the equipment ready to go and two kids chomping at the bit to get to the park.  (On a sad side note, there was an arson across the street from the school that lead to two houses and one under construction burning down.  The windows are all boarded up because it was so hot it blew out all these windows at the school.)
Here is what you saw by simply pulling the camera in a bit.
Another favourite place to take pictures is the park.  Since my kiddos are at an age that they don't need to be constantly watched or hovered around I can just let them play at the park, which affords me the chance to take some pictures while they play.  The one downside to this is that there are bound to be loads of people also at the park who can't understand why someone would be taking pictures of themselves while their kids play.  I just smile and think to myself that they are just jealous they can't do their job at the park.
I definitely had a thing for brick walls because I used this public bathroom at the park which also had brick walls for my second pattern photoshoot.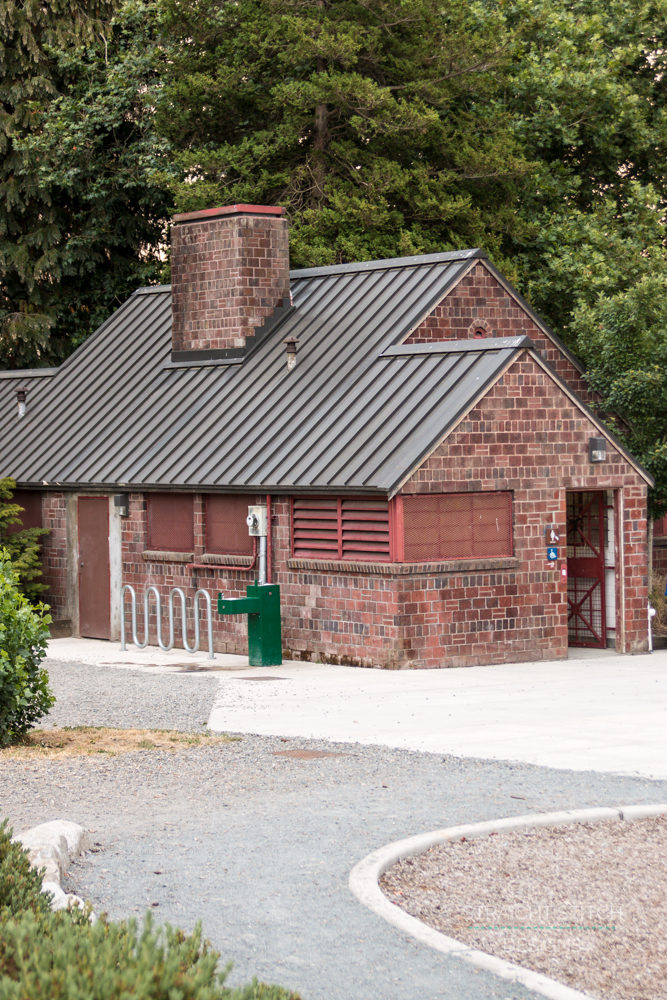 I just looked for a fun detail on the building like the door on the side where it wouldn't be completely obvious that I was taking pictures at a bathroom and snapped away.  Kids played I took pictures so it was a win win situations for everyone.  You would never have looked at this picture and known it was a park bathroom.
It is very rare that I actually get in the car to do a photoshoot.  I am fortunate to live in a pretty beautiful neighborhood that is full of fun buildings and great scenery so there is never a shortage of fun backdrops.  When I was thinking about where to take pictures for the Fall Pattern Collection for Indiesew last year I immediately remembered this parking lot behind an empty building, soon to be a bunch of condos.
My favourite part of this building was the doors and the weathered details like the rusted locks and moss covered ground.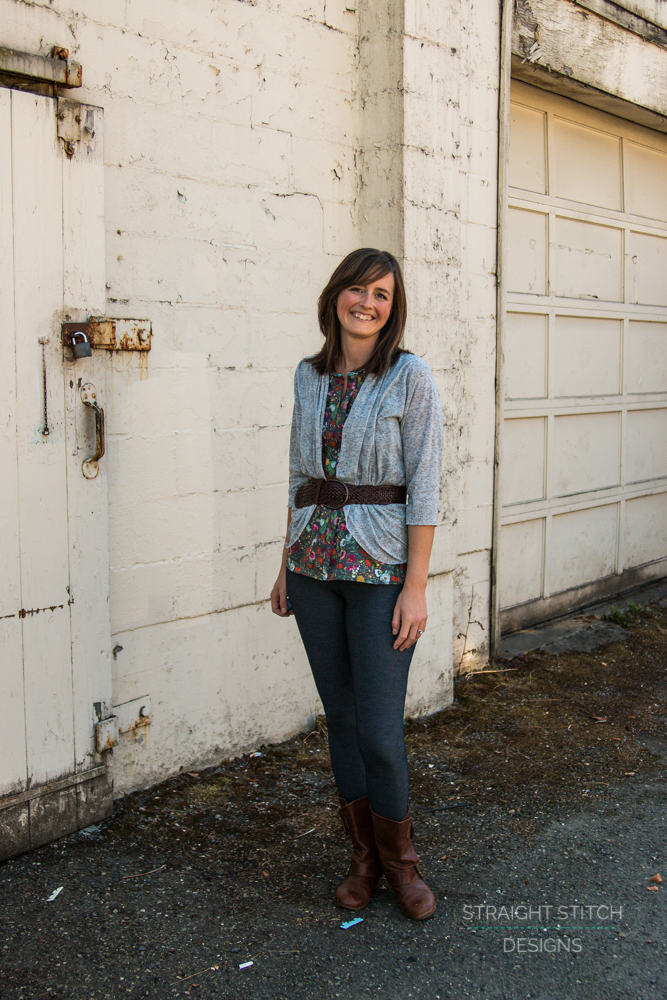 What I hope I have been able to show you with these pictures is that you don't need to make a huge production of photoshoots.  I think if you took a few minutes to think about what is within walking distance of your house you would be surprised at what you can find.  Just look for the fun details like old doors and windows or a huge grassy field and big groves of trees.  Heck one of my favourite nap time picture location is the street in front of my house where I can let the kids sleep while I take pictures.
And don't forget when taking your pictures to make yourself laugh, not in a lame fake laugh kind of way but serious laughing.  Your smiles looks so much more authentic when you are laughing.  Usually I just think about the people walking by me and what they are probably thinking while I am snapping the pictures and that makes me giggle.
Have fun with it because it will definitely show through in the pictures when you are having fun.