Today I am teaming up with Indiesew who last week launched a curated collection of 6 indie patterns that be mixed and matched to create a fall wardrobe.  These pieces are all amazing in their own right but when paired together you really are set for the fall and beyond.  Who doesn't love a great collection of patterns, especially patterns that can all work together giving you so many different options.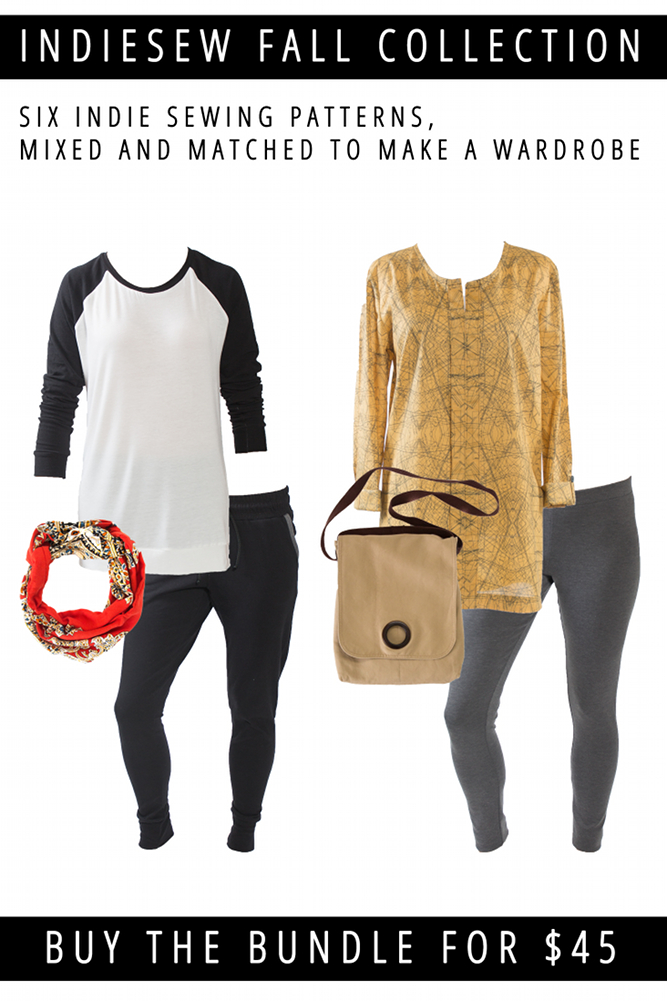 Fall is by far hands down my favourite season of the year.  I absolutely love the crisp air and the falling leaves and I may be partial but I am pretty sure that there is no better place to be than the Pacific Northwest in the fall.
As the weather starts to cool down and the nights get darker earlier there is nothing better than layering up with sweaters, boots and scarves.  Seattle weather in the fall, especially September, is really all over the map which really shows the importance of layering here.  You can start the day cloudy and cool in the 50's and by afternoon it is in the 70's or 80's.
Today I am sharing the 3 patterns that I sewed up from the collection to show just how versatile these patterns are.
The first pattern I made was the Sew Simple Leggings, a basic legging that works for active wear as well as layered with your favourite skirt or dress.  This pattern is only one pattern piece and includes all of the instructions on how to get the perfect fit based on all of your own measurements.  In 10 minutes I had made myself a pair of leggings that were super comfortable.  I made these with what I call jegging knit because I was always a bit jealous of the jeggings that my kids had.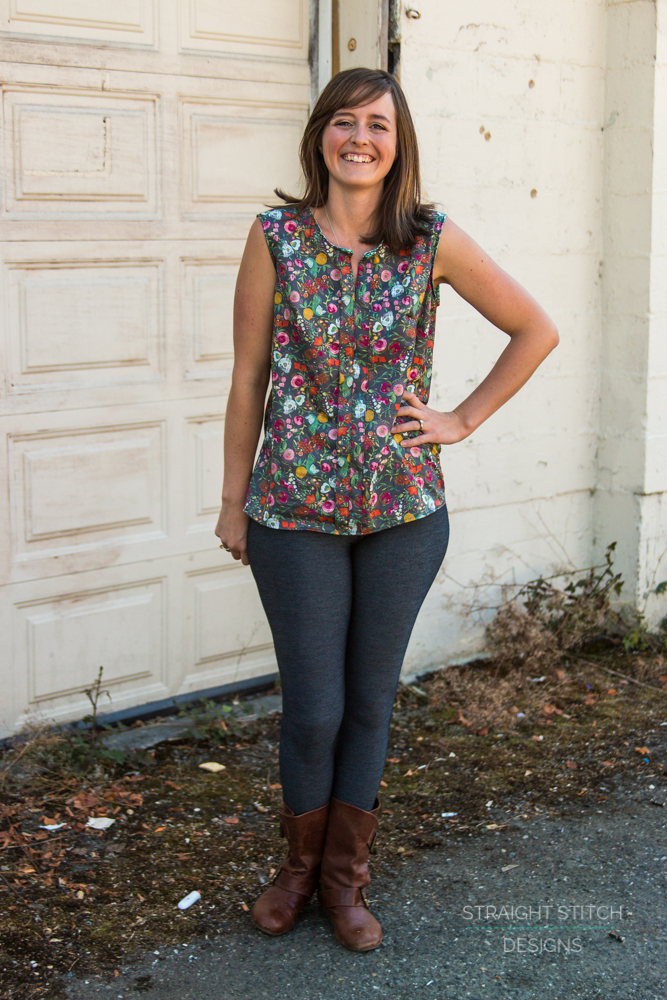 Not only do I love how comfy these leggings are but the fact that it feels like I am wearing my pajamas in public is just an added bonus.  They can be worn with boots or moccasins and even sandals if you have a nice and warm day.
For my second piece I chose to make the Natalie Top by Liola Patterns out of this amazing voile I picked up from Hawthorne Threads.  I have never actually purchased voile before but I did on a whim and since it is so light and airy I knew it would be perfect for this shirt.  Don't you just love the pleating detail on the front, it just adds so much to this already fun silhouette.
Since I was going for the layered look I decided to modify this pattern a bit and make it without sleeves.  It was quite easy to just leave the sleeves off and bind the edges with the same hand made bias tape I used at the neckline.  This shirt can now be worn throughout the year either on it's own in the summer or layered with a fun sweater in the fall and winter.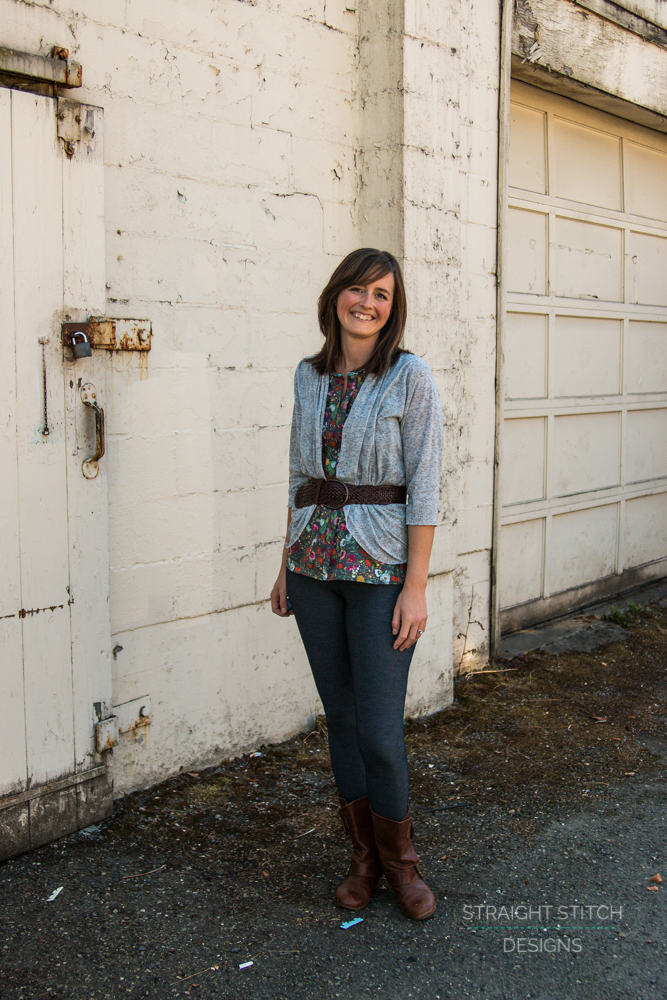 No outfit is complete without a scarf.  I would wear a scarf every single day of the year if I could which is probably why I love fall and winter so much.  The bigger and heavier the scarf the better.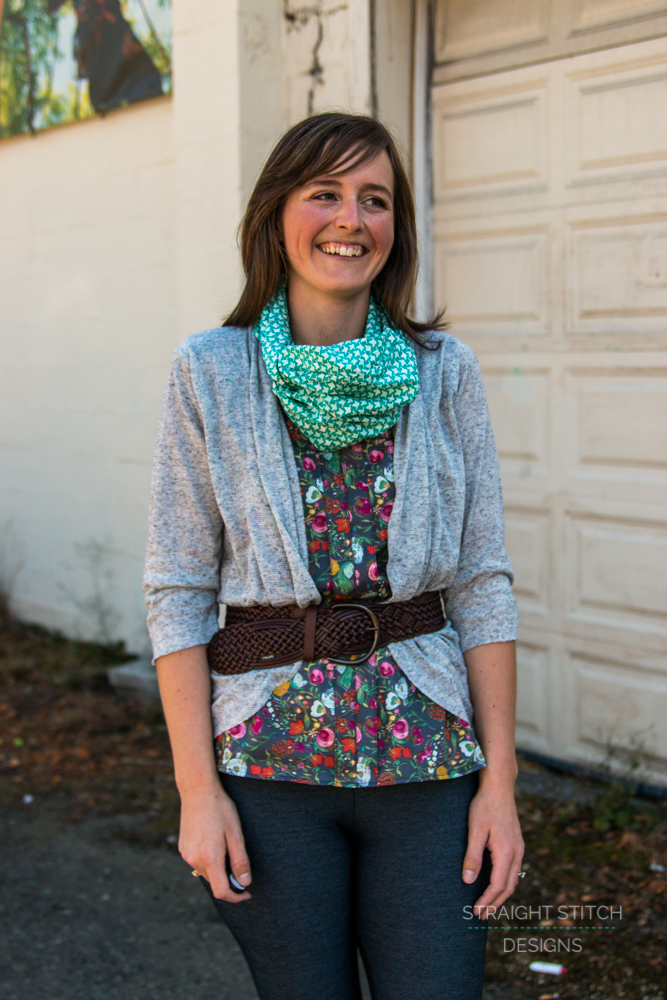 For my last piece from the collection I sewed up the Commuter Cowl by Very Shannon.  When I first saw the pattern it looked like your average cowl with some knotting detail.  I was pleasantly surprised when I opened the pattern to see just how fun this pattern really is and the many different fabric possibilities you can use.  I am already picturing buffalo plaid scarves in my future.  All you need is half a yard of fabric and 10 minutes and you have a great scarf.
When I look at the three pieces I made with the addition of a Julia Cardigan, also found on Indiesew, I am already excited to see how else I can mix and match these with other pieces in my closet.  I am also going to have to snag the rest of the patterns in the collection because those Hudson Pants by True Bias are calling my name.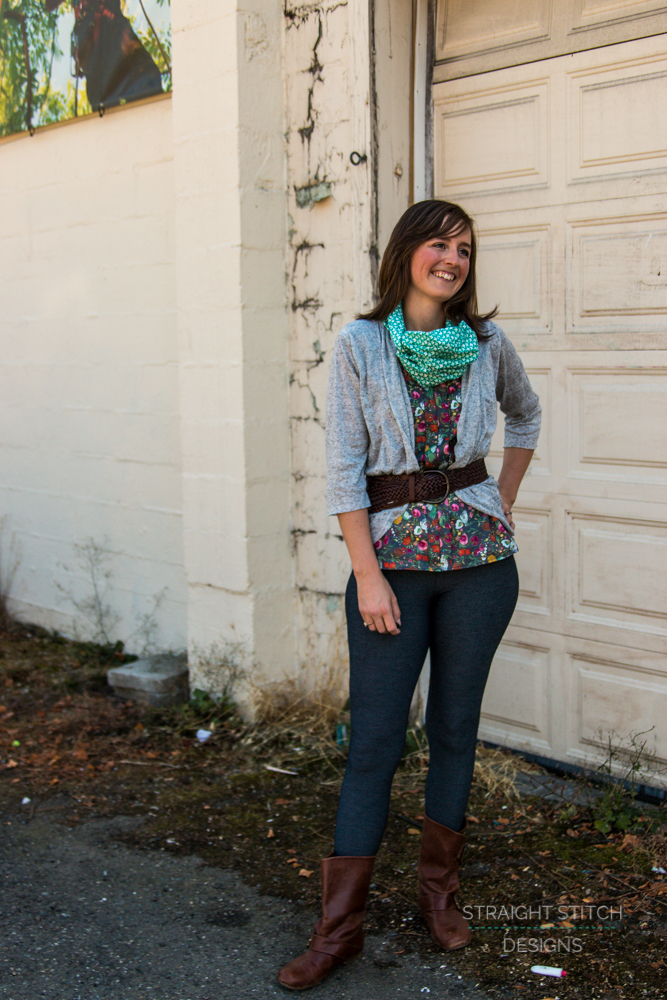 It has been really fun sharing with you how I made three of the patterns in the Indiesew Fall Collection work for me.  I encourage you to get the collection and see how you can change up the patterns to fit you and your style.  Don't be scared to leave off sleeves or make your own leggings out of stretchy jean material because these patterns are all so easy to use and leave you with really great finished products.