It's here it's here the day is finally here!  You can now purchase your own copy of Ravenna!
When I decided on a whim last May to sign up for Lauren Dahl's Pattern Workshop (affiliate link) course I never could have imagined I would actually get to this point.  I had absolutely no knowledge about pattern drafting at all.  If you could see the first email I sent Lauren with a bunch of ridiculous questions you would laugh, I had no idea what I was doing.
I am sharing all of this because it has been quite a revelation to me over these last 4 months, this is something I really enjoy and I never would have found that had I not taken a chance and enrolled in the course.
And now I have an actual pattern to show for it, one that I am extremely proud of that is worlds better because of the amazing testers that helped me.  Watch for a tester round up on Tuesday, these ladies rocked my socks off with all of their help!
When designing the Ravenna pattern I wanted to stay true to my life and my life is messy and a bit chaotic at times.  Everything I wear needs to be practical but that doesn't mean it can't be cute as well.  Enter Ravenna!
Ravenna is designed to be fitted across the chest, straight through the waist and then a slight flair at the hips.  You have options too!  Ravenna has two sleeve options elbow and 3/4, both with the wide cuff band and two hem options either straight or hi-lo.
The pattern comes in sizes 0-18 and nested in a way that you can grade between sizes to get the perfect fit!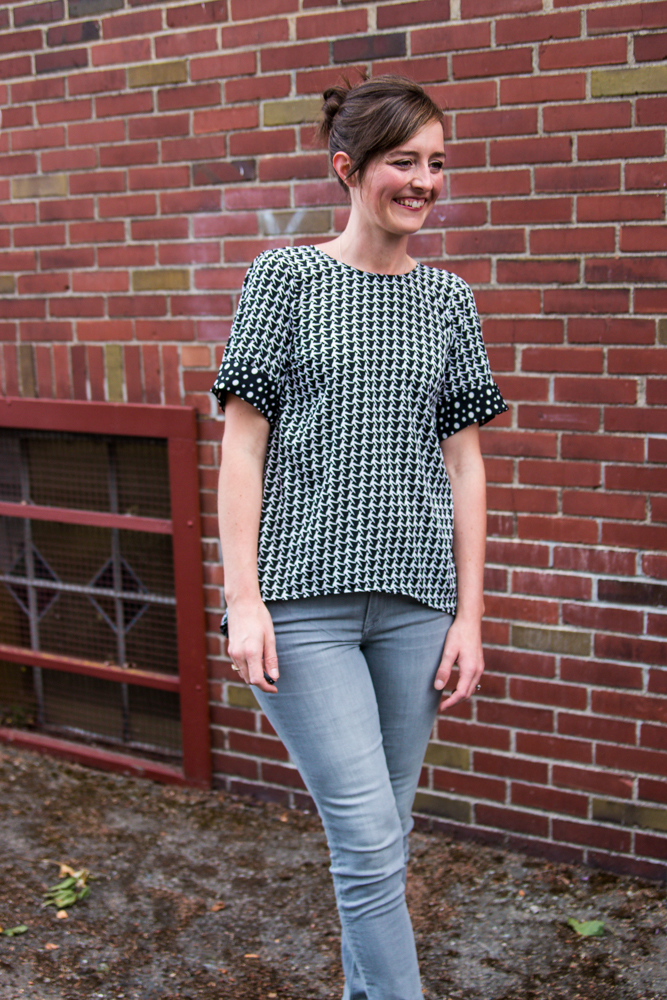 Because of the design of the shirt it can be made in any fabric that drapes such as voile, lawn, linen, chambray and rayon challis.  Watch next week on the blog where I will share how I made the top out of knit!
If you are like me and spend your day wrestling with kids Ravenna offers you the coverage you need while still being flirty and modern.  The whole pattern revolved around my vision for the back!  Those ruffles and zipper turned out EXACTLY like I wanted them to!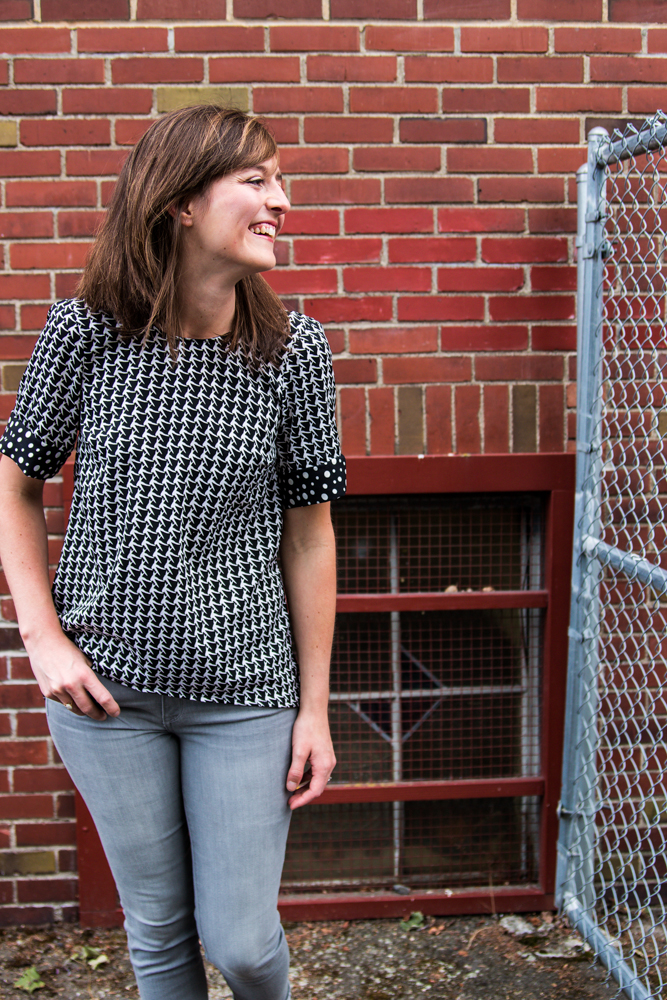 I really hope you love this pattern as much as I do.  It has been such a learning experience working on this pattern and I can't wait to dive right back in on my next one.
Head over to my shop and grab Ravenna, which is on sale for $10 for the next week.  And if you are one of the first 100 people, use code first100, to purchase it you get an additional 10% discount.  So for $9 this pattern can be yours.
Please share what you sew up with this pattern using #ravennatop and #straightstitchdesigns.  I can't wait to see everyones tops.