Montlake Tee tester roundup is here and it is the best part of every pattern release. These ladies took my pattern and made it better than it was before. Having the ability to bounce ideas off of other sewists and get feedback that improves the pattern is invaluable.
Give these ladies some love, they deserve it.
---
Amy sewed up the scoop neck in a yoga print double brushed poly and a hemp cotton blend striped jersey v-neck. Both versions turned out so great!
Annette sewed the v-neck in a cotton knit and elbow sleeves. This is the most perfect everyday outfit and the fit is spot on.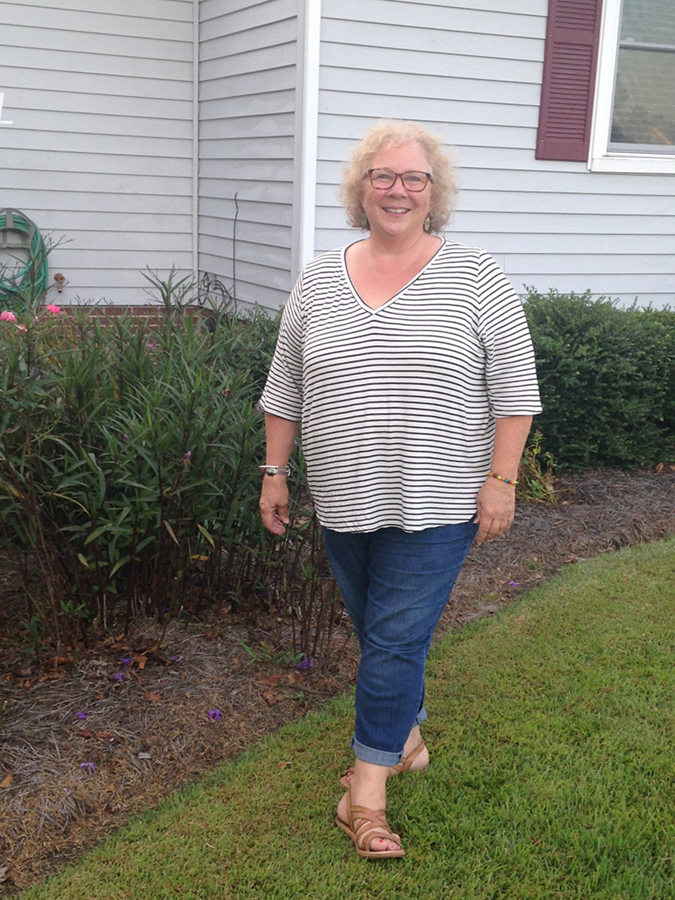 Claire sewed up the v-neck with short sleeves in cotton lycra. Because of the loose fit of the tee, cotton lycra is a great choice.
Gill made it work with a less than cooperative knit and I love the result. Scoop neck and elbow sleeves are a great combination.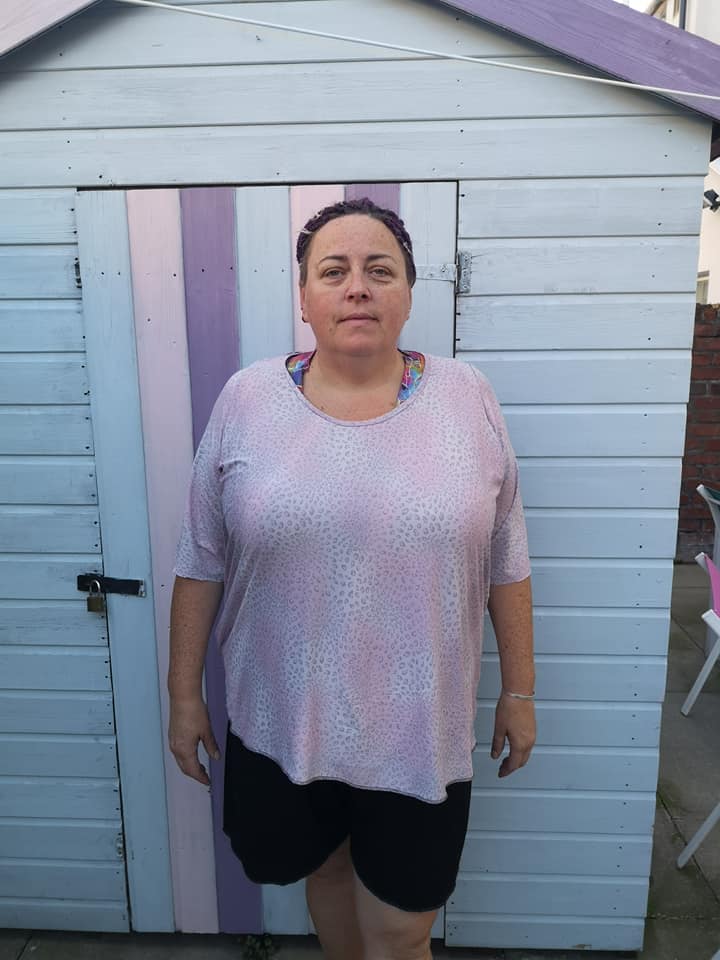 Jennifer went for a traditional look with the scoop neck and long sleeves but mixed it up with a fun patterned poly knit.
Jessica sewed a scoop neck short sleeve version in double brushed poly and went for the ultimate in comfort with her long sleeve v-neck in sweater knit.
Jill used a rayon jersey to sew her v-neck elbow length top in the cutest fall floral print.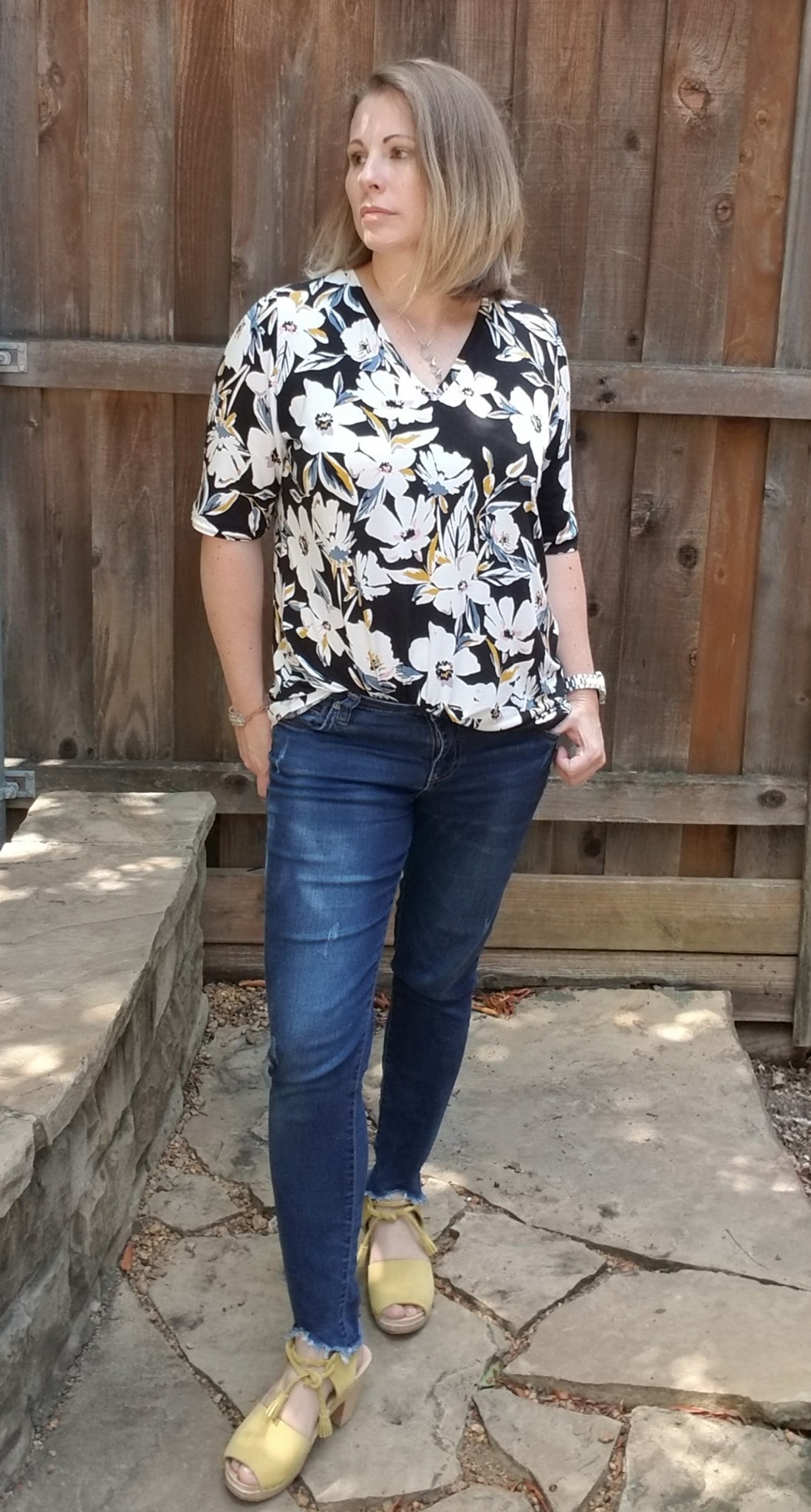 Kate also used a great fall floral but in a sweater knit for her v-neck long sleeve version. Her second version is a double brushed poly 3/4 sleeve scoop neck. The fit is fantastic on Kate!
Kaysie sewed the v-neck elbow length sleeve in a grey french terry, and then added a little embroidery for a pop of fun.
Krisha used a cotton poly blend for her short sleeve scoop neck. The combination of fabric and style makes it anything but a simple tee.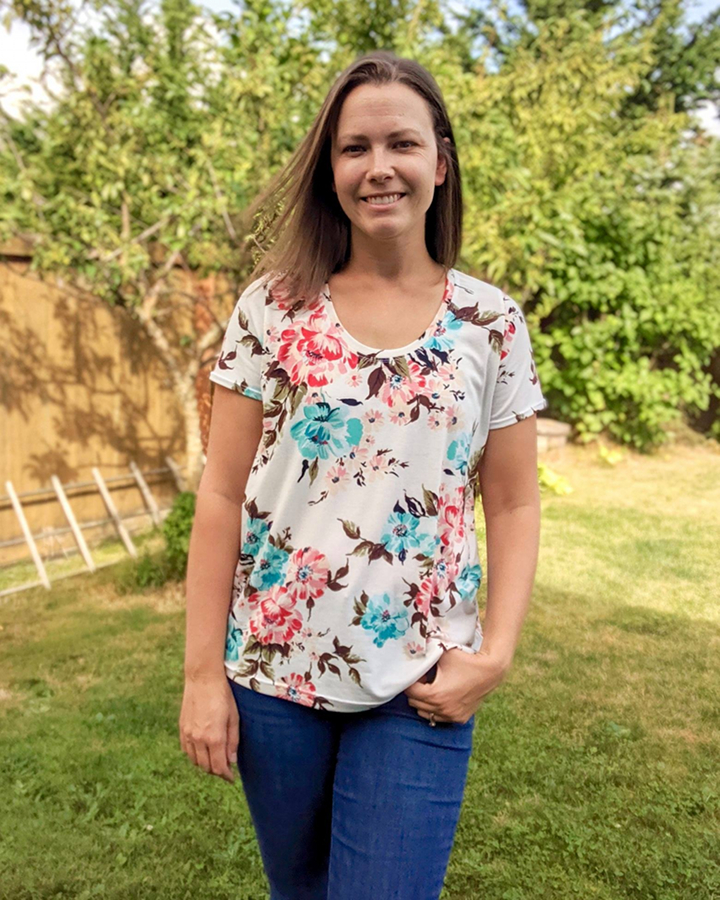 Michelle used a fun plus print for her v-neck short sleeve tee which looks great with a denim skirt. Perfect year-round tee, especially in Australia where she lives.
Sarah went the classic route of a black and white stripe for her scoop neck short sleeve. Do you see the stripe matching on the sleeve?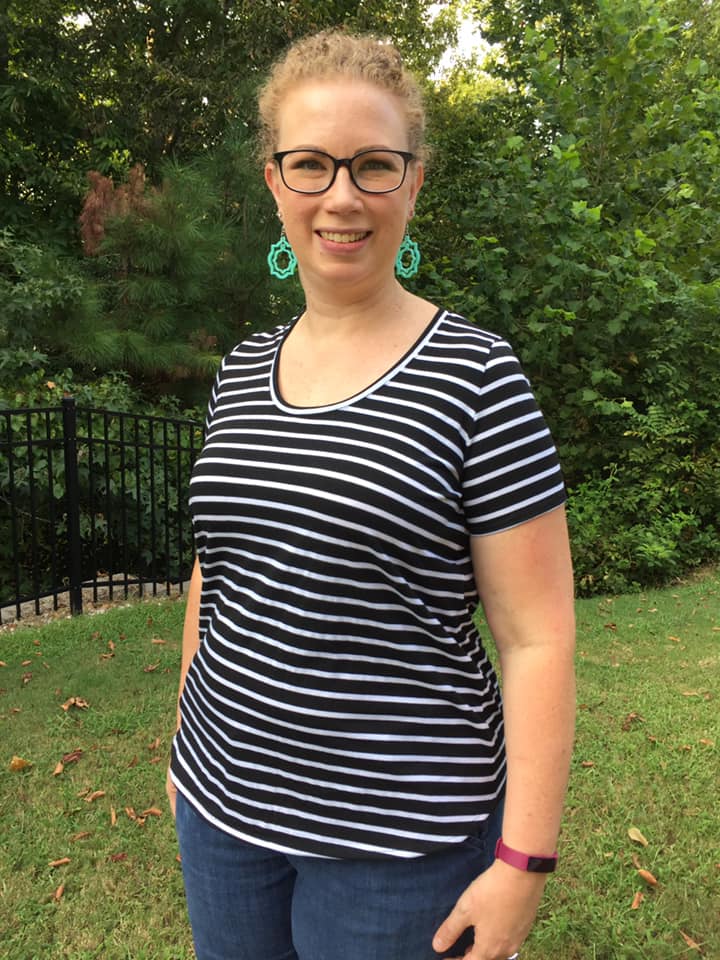 Susan used a poly cotton knit with a fun pattern for her scoop neck short sleeve tee.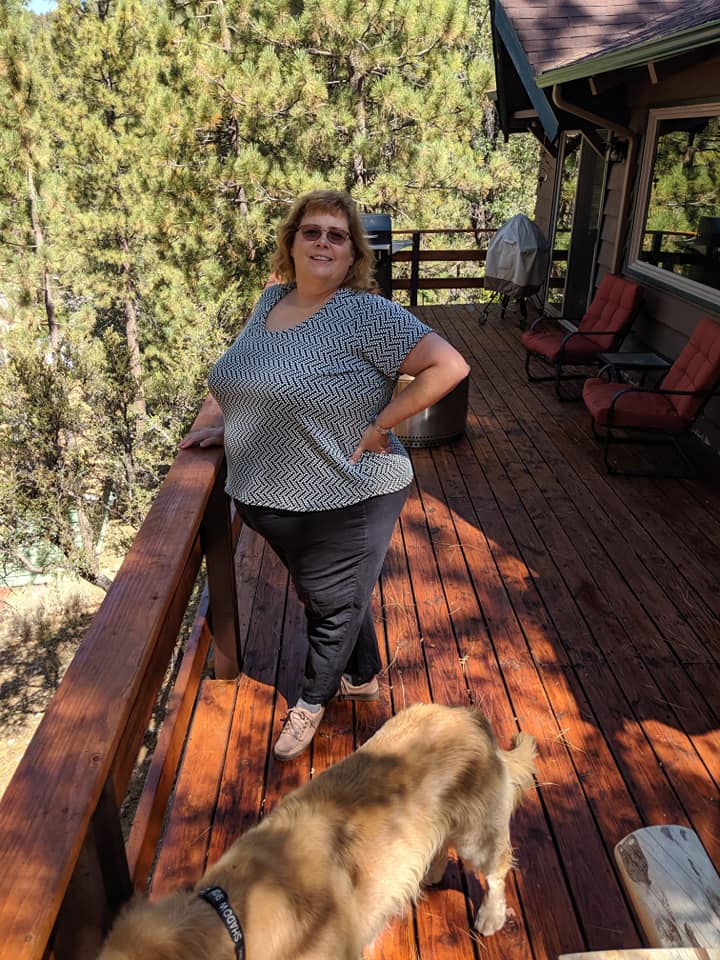 Terri sewed up a v-neck short sleeve tee and used a border print knit fabric in such a fun way, adding the border as her sleeve is not something I would have thought about but love it.
Thank you again to all of my testers, I hope that seeing this pattern on all shapes and sizes helps you all see what a great closet staple Montlake is. Get your pattern today with code SSD5YEARS for 20% off your entire pattern purchase through Sunday.