Shortly after I released the View Ridge pattern last year I sewed up one in knit. It was everything I had hoped it would be, but then I never shared it with all of you. I wear it often and thought I would finally sew one up for you for March Sew the Year and share. Make sure to read all the way through because I have a fun pattern bundle to share as well.
When sewing the View Ridge in a woven you get a nice structured yet flowy top that is perfect for the summer or for layering. What I love about this knit View Ridge is that you get an great basic tank with some super fun details. This also works really well on it's own or layered through the cooler seasons.
I opted to make the non ruffled version as I know this will be a great staple piece through the spring and summer. Well and really through the rest of the seasons paired with my favourite Phinney Ridge cardi.
Apparently I didn't get a picture of the back of the top for you, but I did follow the pattern completely for the back key hole and it worked great. I think the crazy wind caused me to move as fast as I could to get these pictures.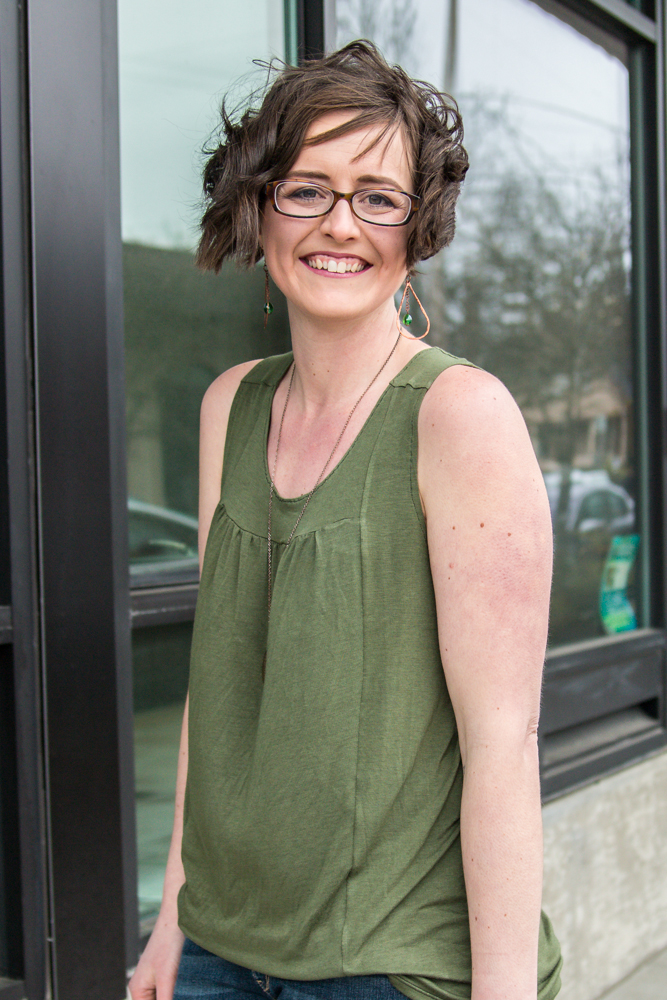 The one thing to consider for this pattern if you are choosing to make it with a drapey fabric like the rayon lycra I used is that you will probably need to size down. I didn't make any adjustments to mine and it definitely drops down a bit in the armscye. Not enough to bother me and it actually could be a chance to wear it paired with a fun lacy bralette in the summer.
Okay now I wanted to share a fun bundle that we actually came up with while testing the Phinney Ridge cardi. The View Ridge and Phinney Ridge patterns work so well together it only makes sense to bundle them together The Ridge bundle is now in the shop. You can get these two patterns for $19.50 instead of $24 if purchased separately.
The weather here in Seattle requires layers 10 months out of the year which is exactly what I had in mind when I created the Phinney Ridge cardi. Whether you decide to make a woven or knit View Ridge, they both look great paired with Phinney Ridge.