My newest pattern, Greenwood, is pretty much the perfect basic piece.  Not only is it an all around great tank top, but it is also a wonderful layering piece through the seasons, and the foundation for so much beyond a basic tank top.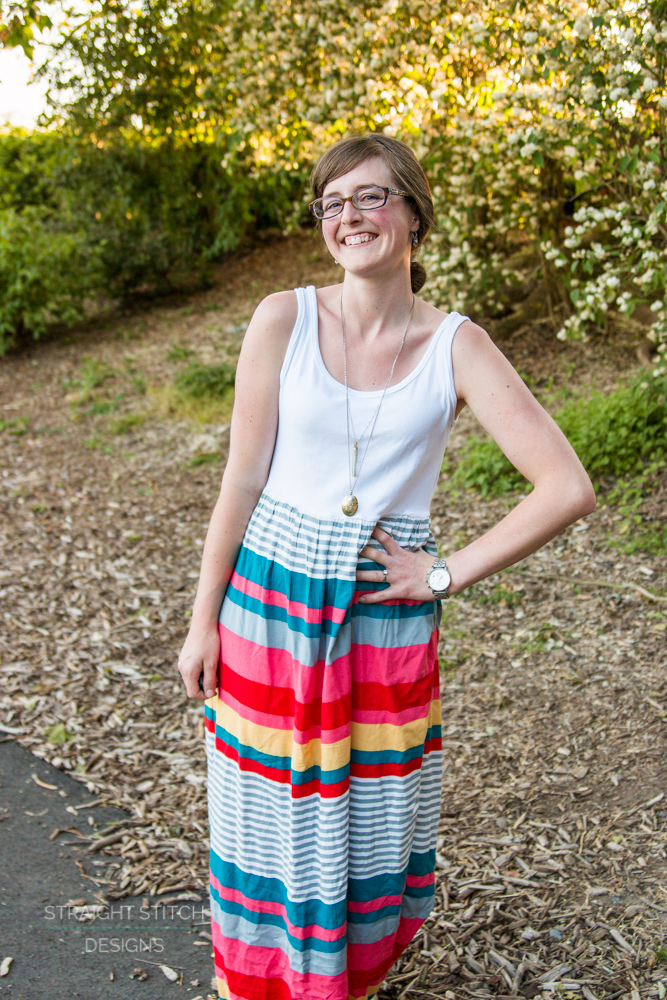 During testing a few of my amazing testers began to come up with some hacks or add-ons they would like to see with the Greenwood as the base.  As soon as the idea of turning the Greenwood into a maxi dress was brought up I knew I had to make one, who doesn't like a comfy knit top with a long flowy skirt.
What I am hoping to show you today is that with the purchase of the Greenwood pattern you are really getting more than just a great fitting tank top, you can take that base and turn it into anything you can imagine.  Mix it up with knits or wovens, gathered skirts or circle skirts, there really is not limit.  It can be so much more than a tank top.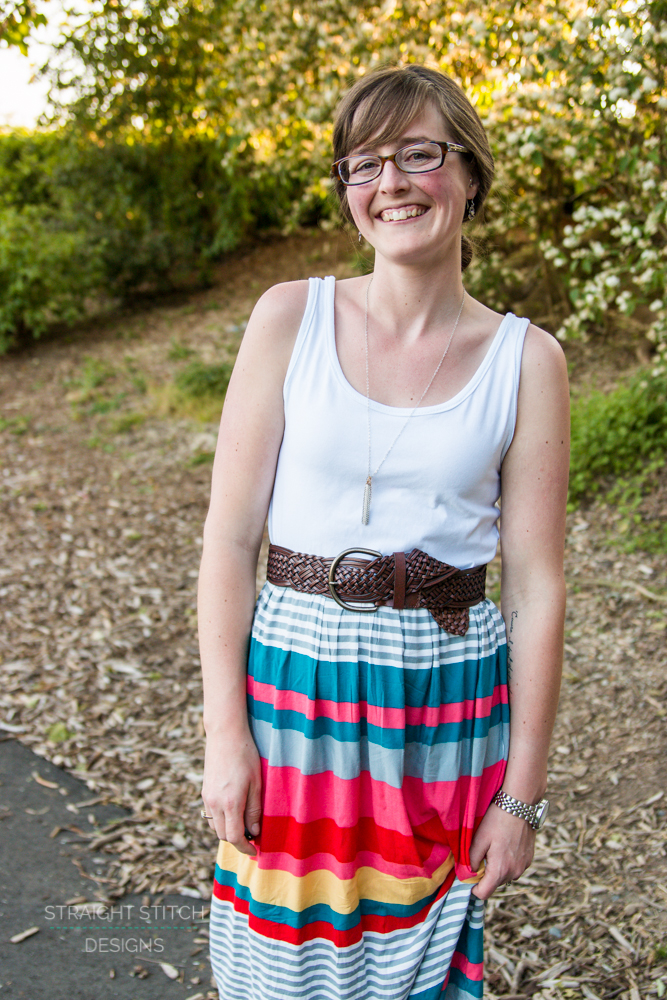 To get started you need to determine where on the pattern your natural waist falls.  I found the easiest way to do that was to use my measuring tape and measure from the center of my shoulder down to my natural waist.  Take that measurement and add an inch, then go to your pattern piece and mark where that is.
Now you have two choices you can go my route which was to just fold up the pattern piece at that point or you can trace a new pattern piece, totally up to you.  I tend to go with the easiest route that doesn't leave me with more paper in my sewing room.  Because if you happen to follow me on Instagram you have seen my super messy sewing room, I definitely don't need more mess.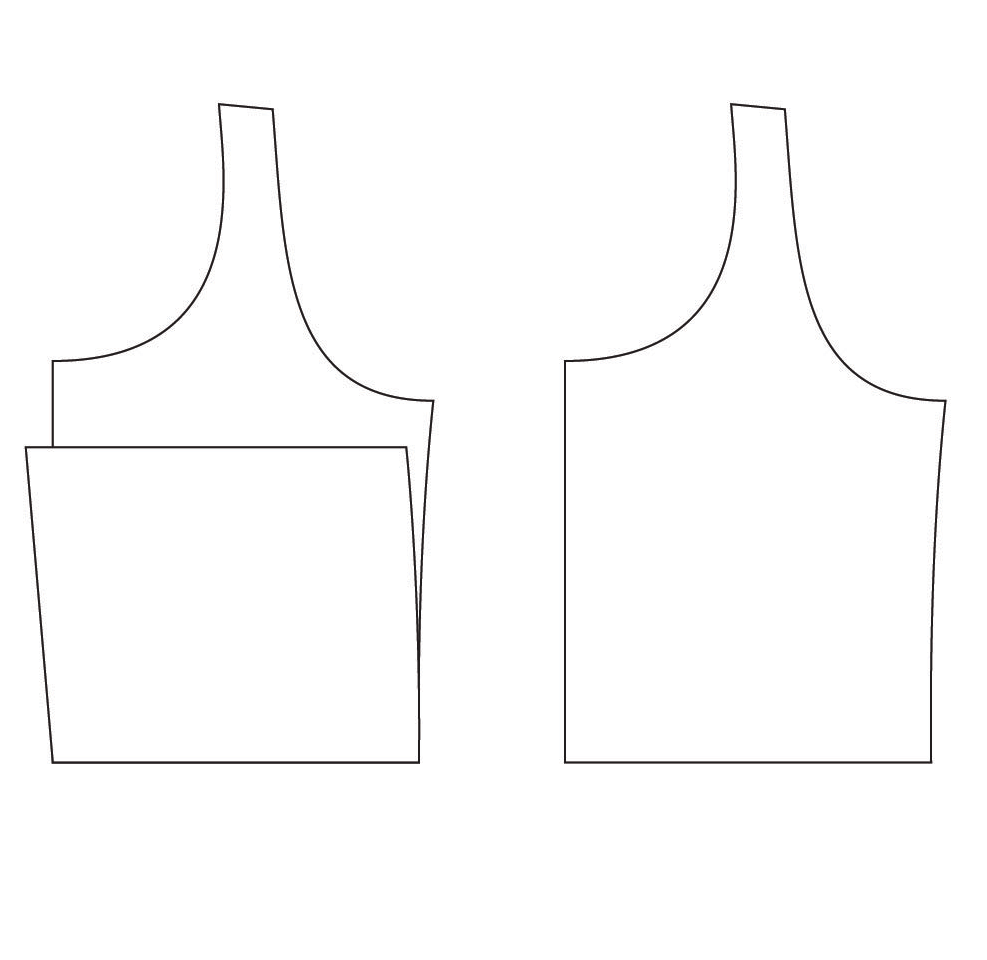 Once you have your pattern piece you would follow all of the instructions in the pattern for completing your Greenwood. Note: If you are making the high back version make sure to cut your back pattern piece to the same length as your front.  The only step you skip is the final hemming of the bottom of the tank, you will be attaching the skirt to the bottom so there is no need to hem.
So when determining the amount of fabric you want for the top of the skirt it is good to consider a few things.  Typically for a gathered skirt I like to multiply the measurement you are starting with, in this case the circumference of the new bottom hem of the tank, by 2.  But that would probably leave me with much more gathers than I wanted.  For my skirt I didn't want too much bulk at the seam, especially since I would mostly be wearing a belt with it, so I decided to just work with the width of the fabric.  This made it super easy as well.
I took my piece of fabric and with the selvage running down both sides I cut down the middle the entire length of my piece of fabric.  Because I am tall I wanted to error on the side of caution and not determine the final length of my dress until after I had attached the skirt.
Lay your two skirt pieces right sides together and sew along the side seam with a 3/8″ seam allowance.
Gather the top of your skirt to match the size of your tank.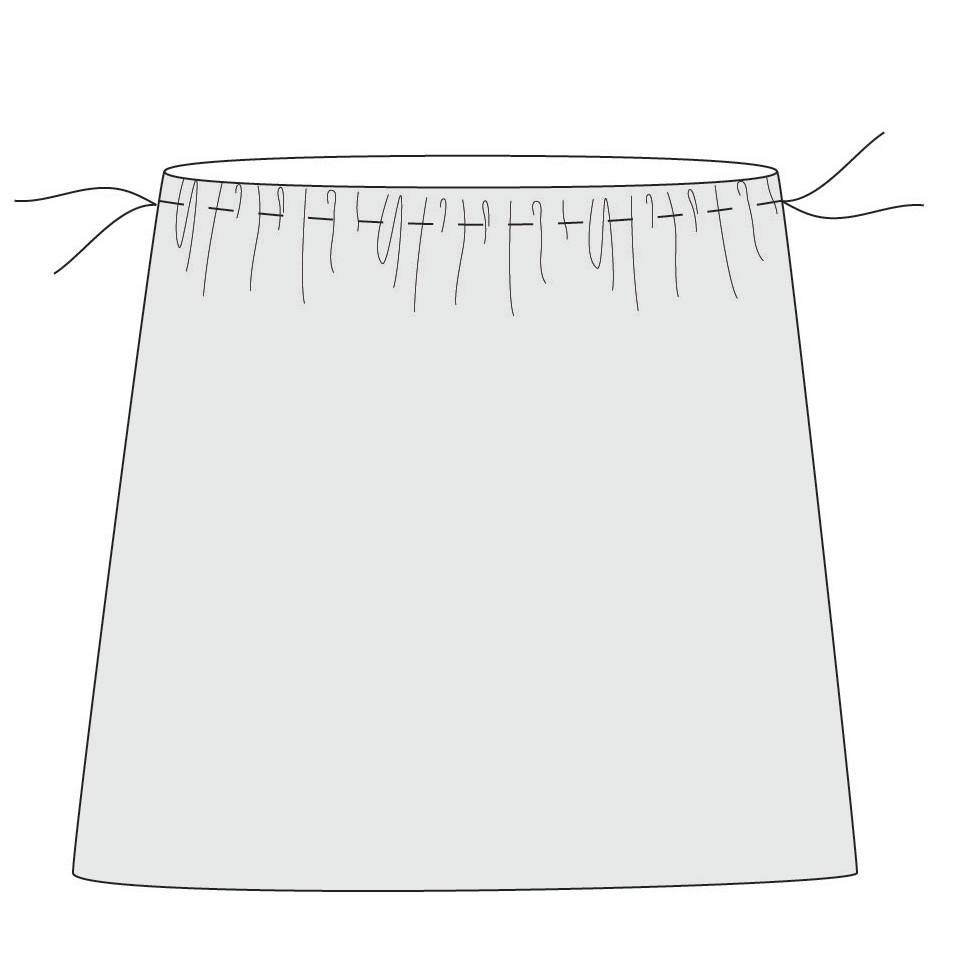 With right sides together slip your tank into your skirt pieces.  Sew the skirt to your tank using a serger or zig zag stitch.
At this point I highly recommend you try on your dress before making any length decisions, it may even be a good idea to let the dress relax over night.  I have had dresses relax significantly in the closet that required me to completely redo the bottom hem.
Once you are ready to hem you can just fold your fabric up 1/4″ towards the wrong side of the fabric and press.  Then fold it another 1/2″ and sew the hem in place.
Step back and admire your new Greenwood Maxi!