My newest pattern Bryant, is a dolman sleeve top that is cut on the bias. One of the common questions that came up in the testing was on the best way to cut out a pattern like this on the bias.
The two most important things to remember when working with knit cut on the bias is to handle it as little as possible and STAYSTITCH the neckline and facing. Absolutely in no way should you skip this step, trust me I did it with one of my tops and the neckline was so stretched out I couldn't get the facing to fit.
I want to give a few visuals on how to best cut fabric on the bias. I have two methods, the first of which I feel is better for beginners.
Method 1: Mirror Image Pattern Pieces
The easiest method is using a mirror image of your pattern piece to create one full pattern piece for cutting. This eliminates the need to cut your fabric on the fold. Simple trace your pattern piece and then tape it together at the center back and place on the fabric along the bias. There is a line on the front and back pattern piece that you will line up with the stretch. Once it is cut out, try to not handle the pieces any more than necessary to keep from stretching out.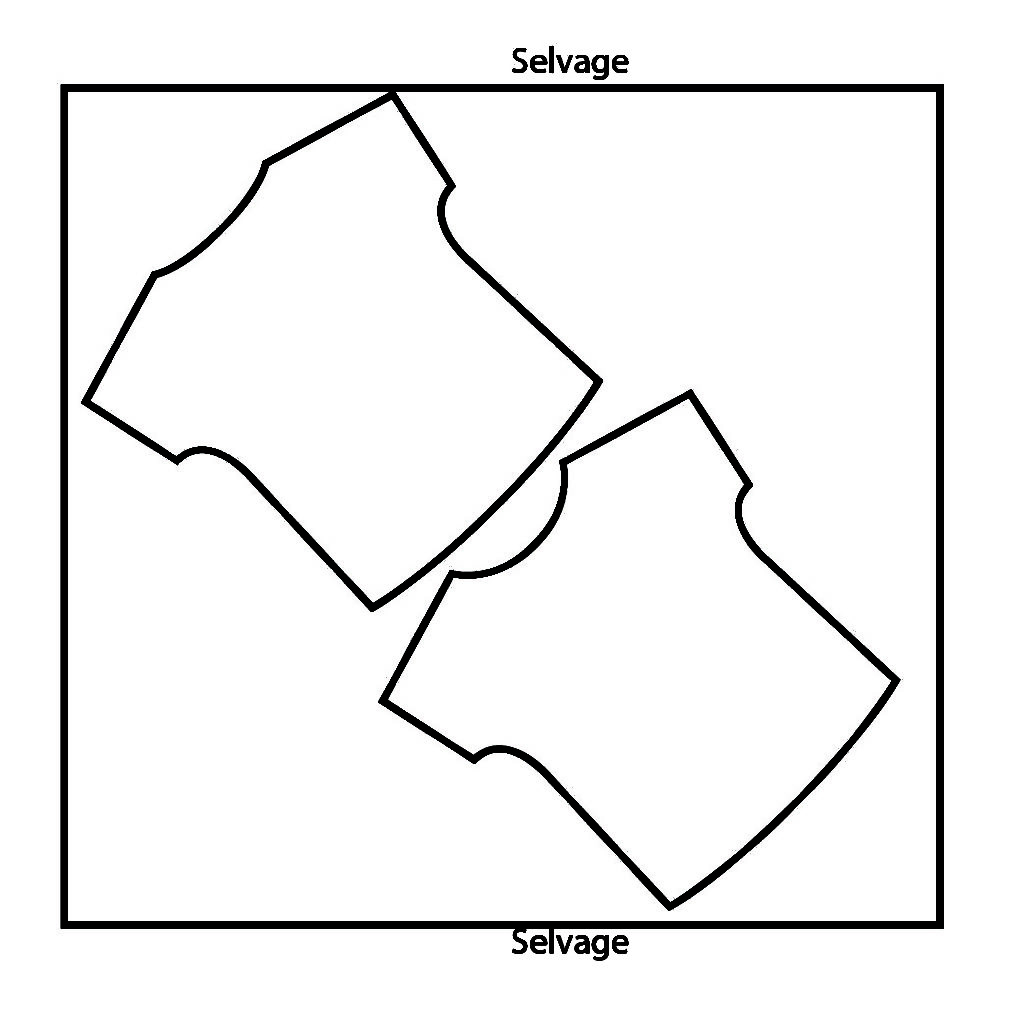 Method 2: Fold Fabric Along the Bias
This second method is not difficult but can take a bit of thinking to make sure you have the fabric folded along the bias. The process is the same regardless of whether your fabric is 60″ wide or 45″ wide. The trick is to make sure you only fold it as much as you need. You can see the pattern piece fits perfectly into the space. All of the extra fabric around the pieces can be used to cut out your sleeves or cuffs and your facing pieces.
Either of these methods will give you perfectly cut pieces on the bias. See it's not that scary.
I know I have mentioned it a few times already, but you have to make sure you staystitch the neckline. Seems like a silly extra step but I promise your boatneck will be successful every time if you remember to staystitch the neckline as well as the facing pieces.