It doesn't get much better than pleats and pockets in a skirt, and the Wedgwood skirt has that and so much more.  Thanks to all the love and super helpful input on instagram from all you lovely ladies, the Wedgwood skirt is everything I thought it could be.  So happy to have it working out and looking great so I can put out the official Wedgwood tester call!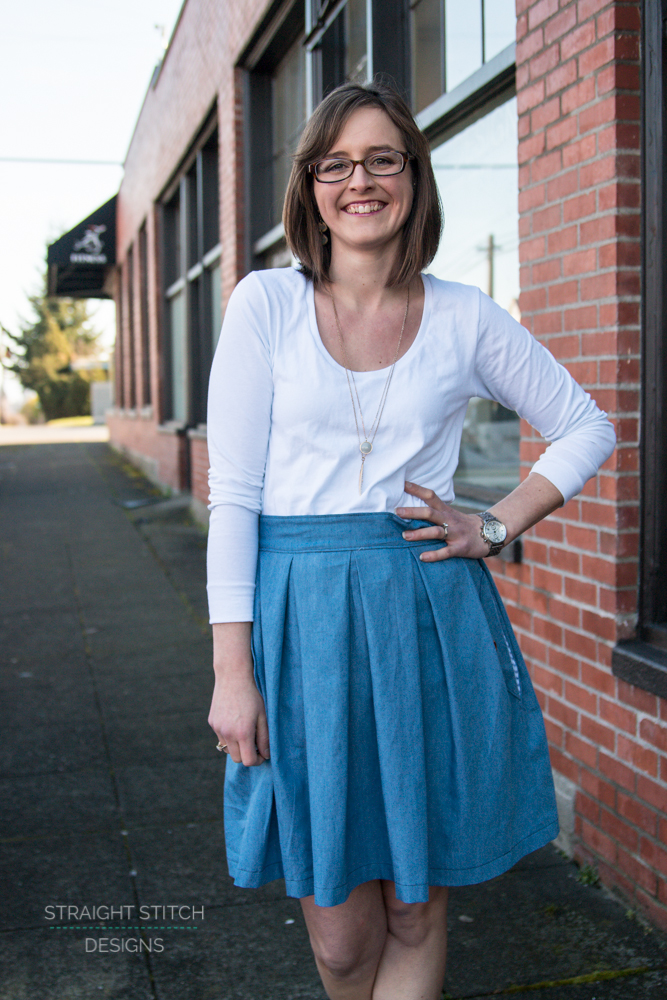 The main feature of this pattern are the 4 box pleats across the front and back.  By doing box pleats instead of gathers it gives more flattering lines so there is less bulk at the waist.  Man there was a lot of math involved in grading these pleats out across all the sizes, but I think I got it mostly figured out.  Only testing will tell, right?
Since pockets in a skirt are pretty much a must have for me, I decided to add a fun detail to the pockets in the form of a flap with a button detail.  One big button or a couple small buttons would work great.
I discovered when designing my first pattern, Ravenna, that I love an exposed zipper.  So I couldn't resist adding an exposed zipper to the back and then a tab with a matching button.  Perfect closure for the skirt.  You can also see a contrasting fabric I used for the pockets peeking out, just a fun detail I added.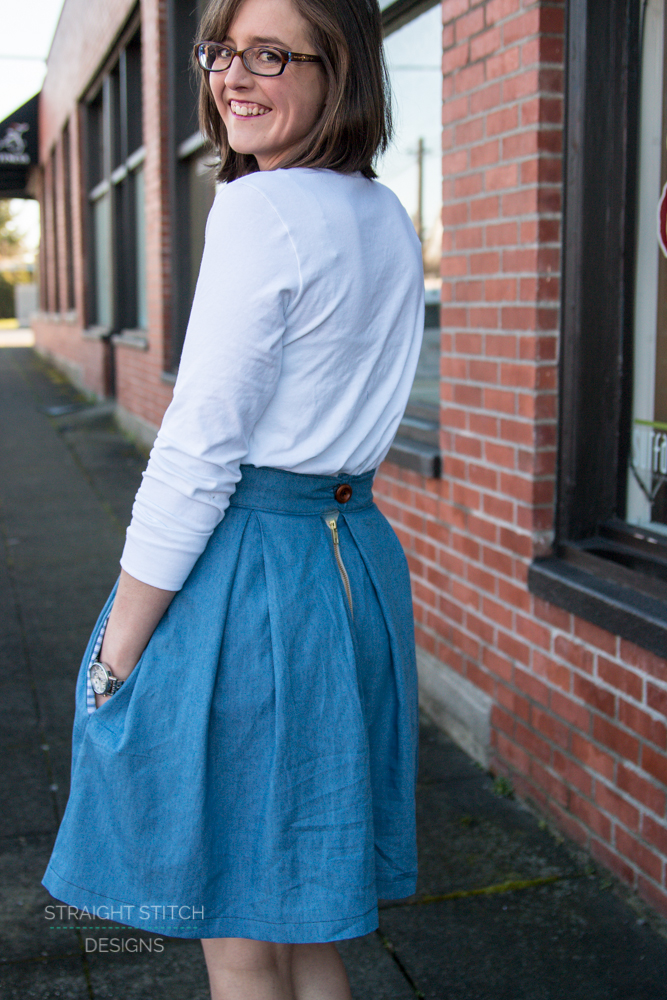 This pattern will be available in the usual sizes for me which are 0-24 which is a waist size of 24″ – 44.5″.  If you fall within that range I would love to work with you on this test.  Just fill out the form below to be considered for testing.  Testing will begin Friday the 12th and go through Wednesday the 17th.  I will choose testers no later than Thursday morning so you have time to get fabric if you need to.  Because of the pleats it takes quite a bit of fabric.
Click here if the form is not working for you.