Introducing the newest pattern to my collection, View Ridge!
This top is the perfect example of when you take your inspiration and make it your own.  As a pattern designer it is easy to get lost in all the possibilities but I had a pretty clear vision of what I wanted out of this top and the final pattern is that plus more.
The pattern features 3 views for a variety of lengths and finishes.  You can sew it with or without ruffles and long or cropped length.  All versions have the hi-lo hem which makes it great when pairing with pants, shorts or skirts.
This pattern is filled with little details that make a huge impact on the overall look of the top.  The back neckline has a keyhole that is so much more than just about function, it has such a feminine look to it.  What a fun way to add that vintage button from your stash to this top.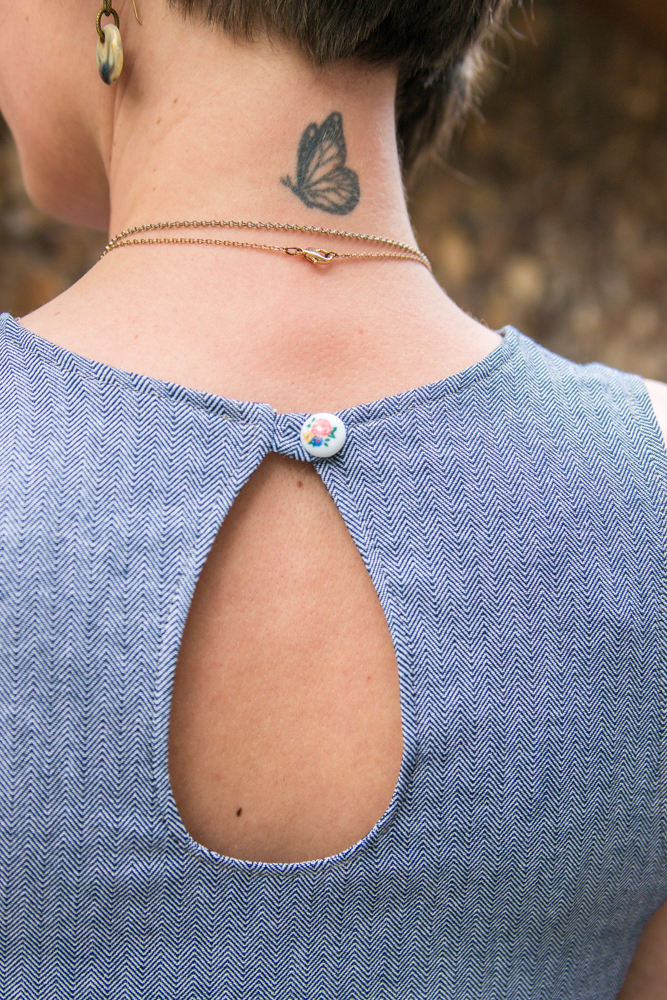 While I think ruffles are pretty amazing on this top, I recognize that ruffles aren't for everyone so there are two non ruffle options as well.
You can sew this top as an a-line tunic with the same hi-lo hem as the ruffled version for a more simple yet sophisticated look.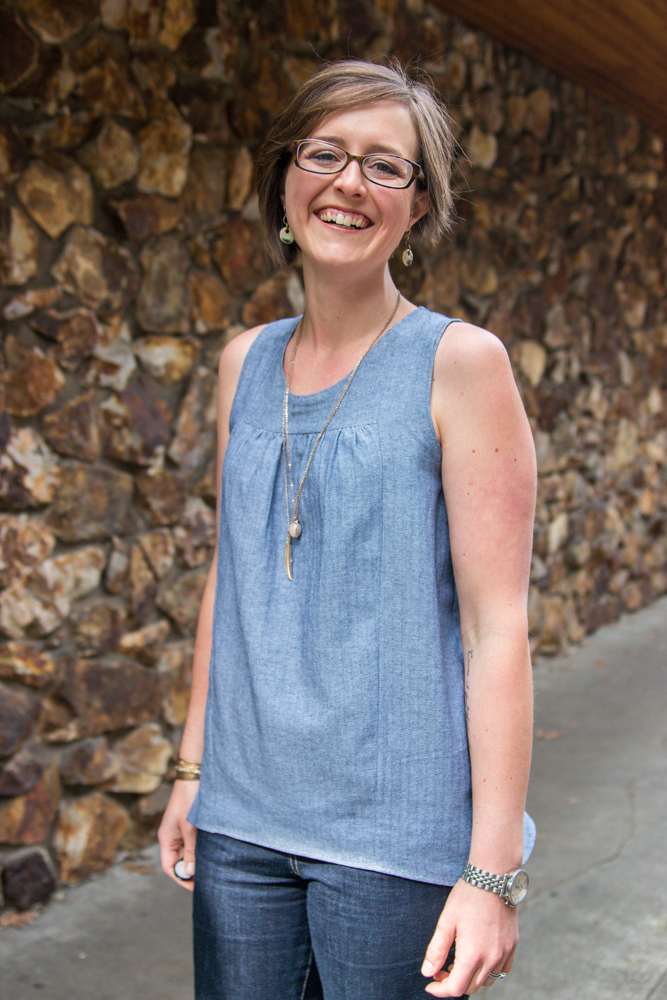 An unexpected view that arose from testing was the cropped length, something I have wanted to incorporate into a pattern for awhile now but just hadn't made it happen.  View Ridge was the perfect pattern to make into a cropped version.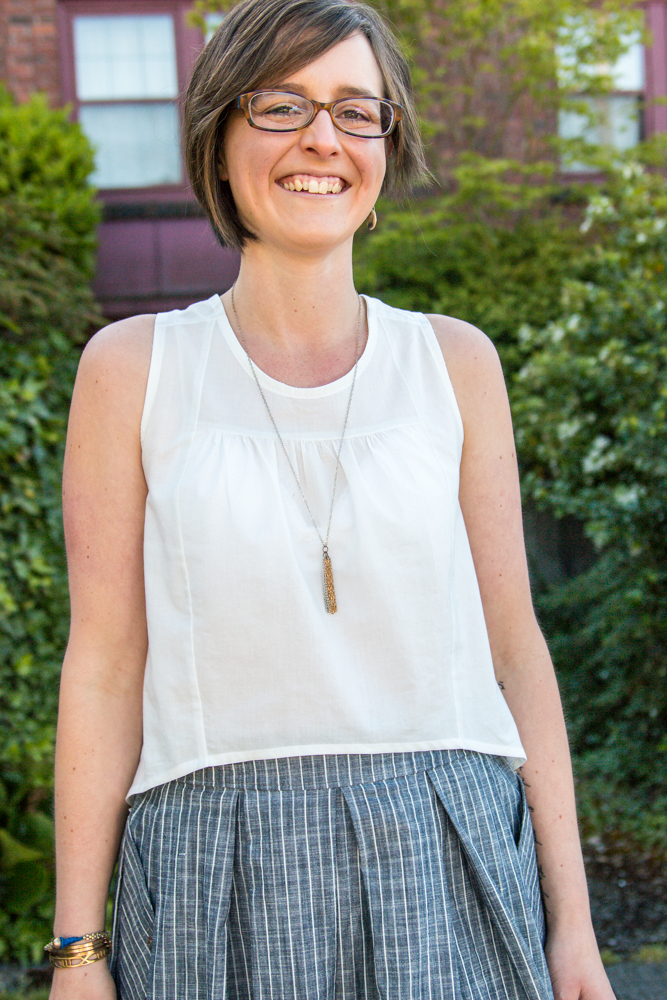 It looks pretty fantastic paired with the Wedgwood skirt, also available in the shop.
Okay, so all the details on View Ridge.  The pattern is available in sizes 0-24 which works for full bust size of 32″ – 50.5″ and the pattern pieces are all nested in a way that allows for grading between sizes.  In the pattern I provide a bunch of help on getting the right fit for your top, especially for those ladies that have a larger cup size than the pattern is drafted for.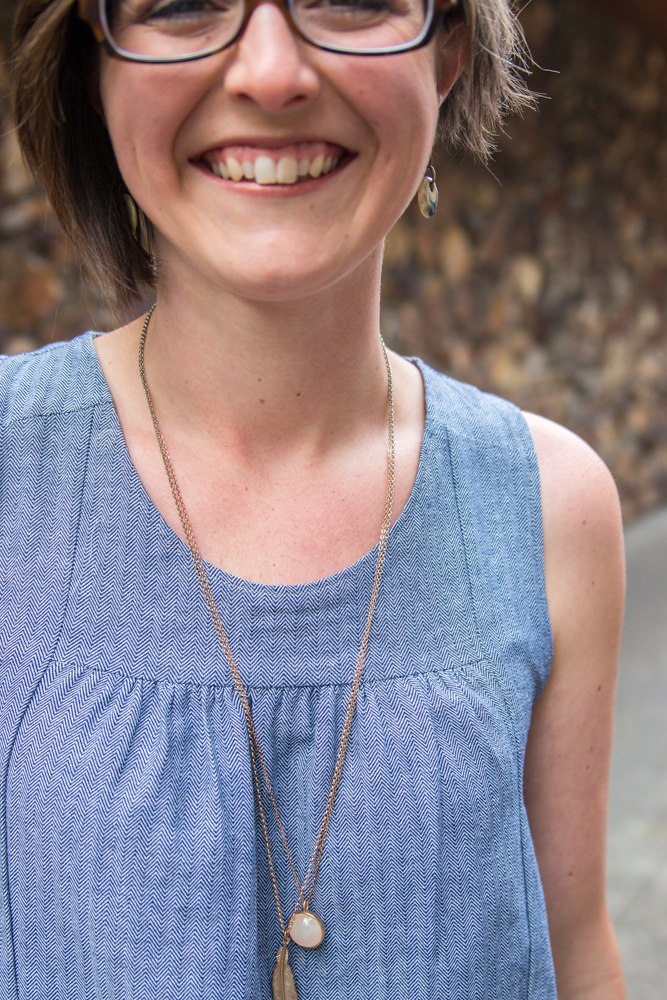 Head over to the shop and grab your copy of the View Ridge pattern while it is marked down to $8 through Sunday.
And don't forget that once you start sewing your own View Ridge be sure to tag me on Instagram or Twitter with #viewridgetop and #straightstitchdesigns.  I love seeing what everyone makes and also love the chance to repost your pictures.