Presenting the new Meadowood Blouse!
MEADOWOOD is oversized meets balance with dolman sleeves and front button placket. Meadowood was designed to be the perfect floaty blouse that gives you many different looks depending on the fabric you choose.
I am normally a jeans a t-shirt kind of girl but when I put this top on for the first time I couldn't believe how much I loved it. Who knew that what I was missing most in my wardrobe was an oversized floaty button-up shirt. I think what I love so much about it is the yoke details and how it is the perfect amount of oversized. Trust me you are going to love this top as much as I do. Just wait until you see all the testers in it.
Meadowood features a front and back yoke with gathers to give you not only visual detail but the perfect proportions for an oversized blouse.
The dolman sleeves are wide enough to give the floaty feel and hit you right at the bend of your elbow. Since Meadowood is drafted for a height of 5'9″ and my long arms so included are lengthen/shorten lines are included if you need to adjust the pattern.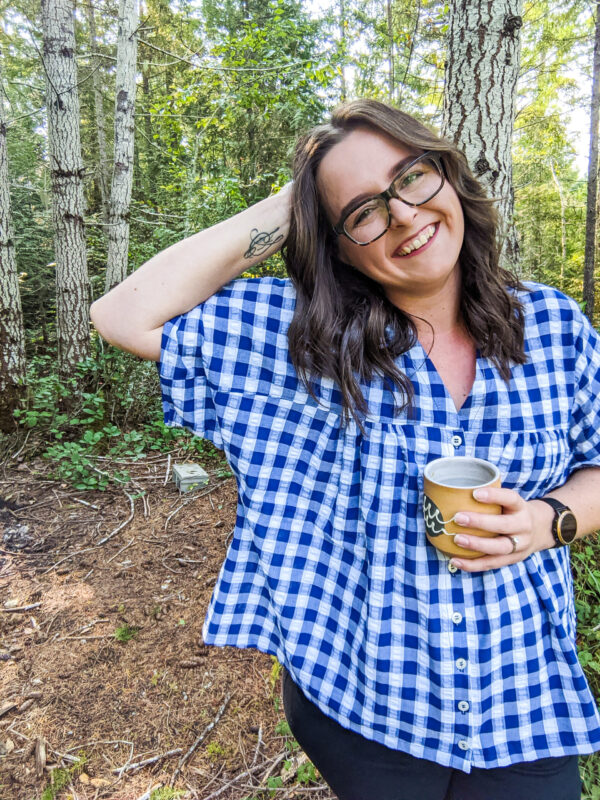 The front v-neck and button placket are finished with homemade bias strips that are not only fun and easy to make but a great stash buster. You can use the same fabric as the blouse or have fun with it and using something contrasting.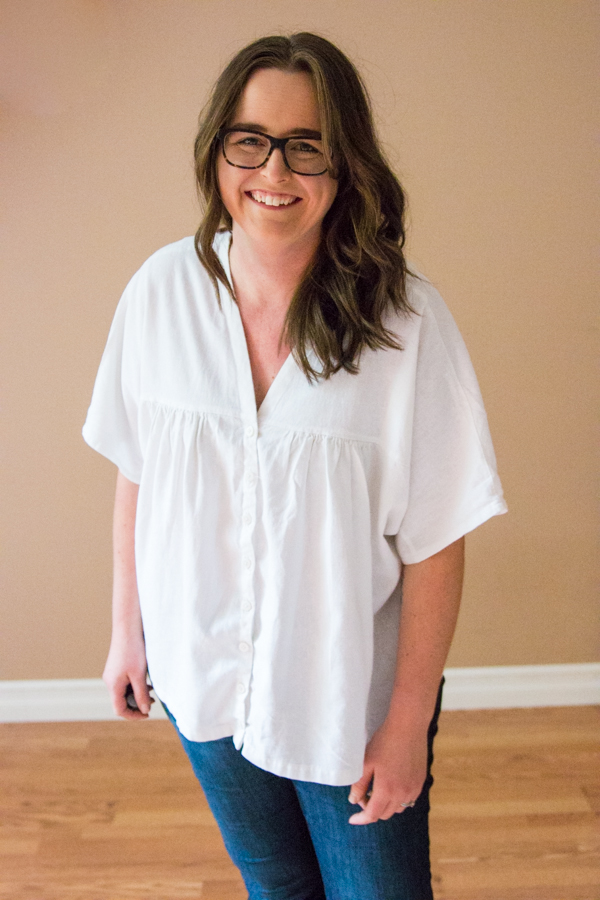 Since Meadowood is designed to be oversized the proportions on the top are very important to keep it from overwhelming you. Meadowood is intended to hit your body at the high hip point and instructions are provided to adjust the pattern as needed.
Over the next few weeks, I will be sharing pattern styling tips, tester photos, and providing you with a full sew-along.
Meadowood is marked down through Sunday so grab your copy from the shop today.
Happy Sewing!
Kimberly