Every time I go back to make my first pattern, Ravenna, I remember just how much I really like it.  While the original version has such fun and flirty details my style has evolved over the last 2 years and so today I wanted to share with you my new favourite version, the Simple Modern Ravenna.
In order to get the simple modern look I was going for I knew it would mean leaving off all the additional details from the original pattern.  That means no zipper, ruffles or sleeve cuffs.  Pared down to clean lines I find myself grabbing for this top all the time.
The neckline still has the wide open look that I love and the bust darts give it just enough shape to show off your shape.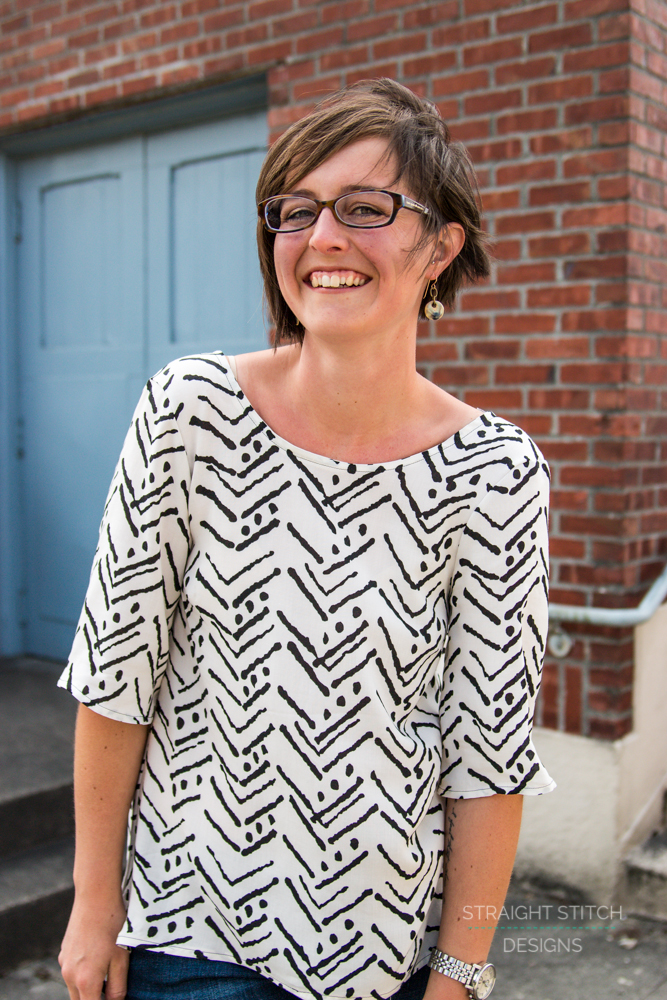 By leaving off the cuffs, I am left with an elbow length sleeve which transitions so well into the fall.  Man I love a good elbow length sleeve.  And because I tend to run really warm most of the time, this is perfect through the winter when I need something a little more than a t-shirt but not quite a sweater.
Whenever hi-lo is available in a pattern I ALWAYS choose it.  I just feel like it is so flattering for my body shape and means I can probably wear the top with leggings so really it's win win!
If you are looking for a quick and easy top that can be sewn in a variety of fabrics I highly recommend this Simple Modern Ravenna.
---
For more versions of the Ravenna pattern check out these posts: