Spring has finally arrived in Seattle and I couldn't be happier to sew up some fun springy outfits for the kids and I. My Sew the Year plans for April are all about the hope of warmer weather in the future, and a little egg hunting later this month.
The first project I am going to work on is the Sewaholic Alma Blouse which is playing double duty for me. Not only is it going to be the most amazing spring top but it is also the base pattern I am using for a super super special project I am working on for my future sister in law. I can't share anything about it now but I promise to share when I can later this summer.
I picked up this white shirting at Joann fabrics the other day when I was only going in for 1 thing. But we all know how that goes when you are faced with sunny weather and perfect easy breezy white fabric.
The first and most important part of this pattern is going to be my muslin. I am sort of a part time musliner (totally not a word), but since I am also using this pattern as the base for my sister in law I need it to be perfect. So muslin first and hopefully white shirting version second.
For Christmas Benny got the most amazing grey cord joggers from my mom, I am still jealous of them. Don't be surprised if you see a pair of cord joggers in the future on me. Since we are moving out of cord weather, thank goodness, this green twill immediately came to mind.
The perfect pattern for this is the True Bias Mini Hudson pants which I think I will just size up 1 size. My child is super skinny so that paired with the style of the pants should give him enough movement with 1 size up. If you have sewn a woven pair for your kiddo I would love to hear how it went.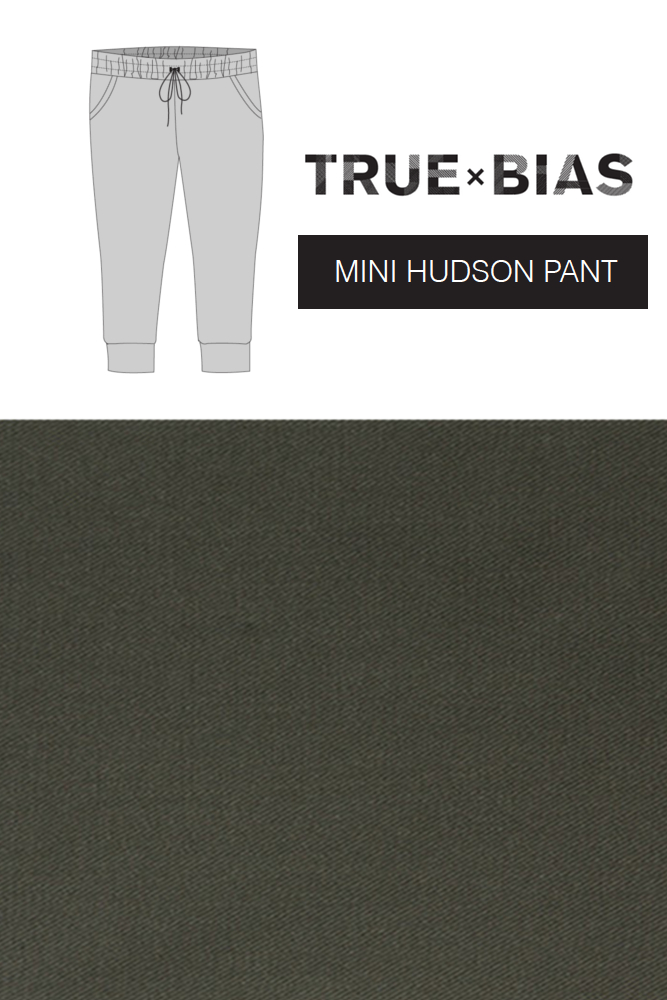 Sophie is all about dresses right now so this is the perfect opportunity to sew her up a fun springy dress. I have loved the Sullivan Dress by Sew Much Ado since she released it, and confession time I actually got one all cut out and ready to sew for Christmas and then never finished it 🙁 But this one will be completed, you all have to keep me accountable to that.
When looking through my stash I came across this olive peachskin I picked up at Joanns back in February. I originally had other plans for it, but I think this dress is going to be so much better for it. Since I want Benny and Sophie to match without being too matchy matchy the lighter green compliments Benny's pants perfectly.
Since I wanted a bit of pop for the dress I decided to use the black and white seersucker for the bodice of the dress. Gah, they are going to look so cute together for pictures.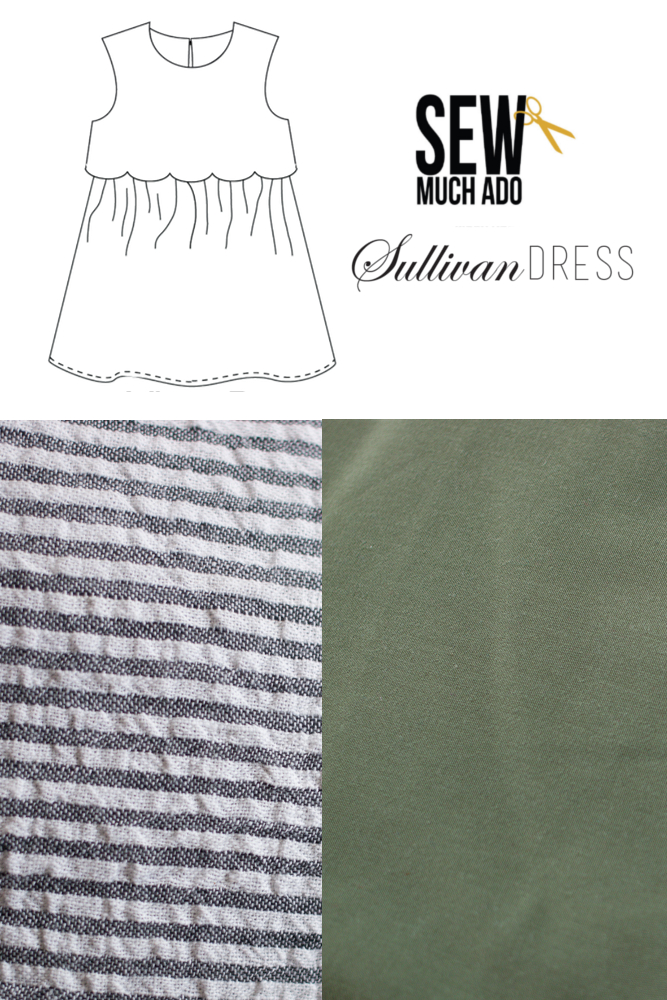 What do you think of my Sew the Year April plans? What are you planning to sew?