The best part about releasing a new pattern is when I get the chance to show off all of my testers. While I can show you 10 different views of the pattern on my body, it is hard to know whether it will work for you if we don't have the same body. So the tester roundup is a great way for you to see the pattern on all different body shapes and sizes.
We actually had 3 pregnant ladies in this test, so it was really fun to see how they would wear the cardi with a baby belly. I will be honest, seeing those baby bellies made me want a baby for a hot second. And then I got over that real quickly 🙂
Check out the amazing testers who helped make the Phinney Ridge such a wonderful pattern. And don't forget that the pattern is marked down to $8 through Friday so grab your pattern before then. Hopefully seeing all these lovely ladies in their cardi's will help convince you to get the pattern.
It wasn't until I started writing this post that I realized just how many testers I had, ha! So I am going to break this roundup into two parts, read about the first half of my testers below.
In no particular order, here are 14 of my lovely testers.
Victoria joined me again for a pattern test and I am so happy she did because look at this soft green sweater knit she chose to work with. The colour paired with a patterned top and no closures makes this an amazing combo. Read all about Victoria's two versions of the pattern on her blog Very Blissful.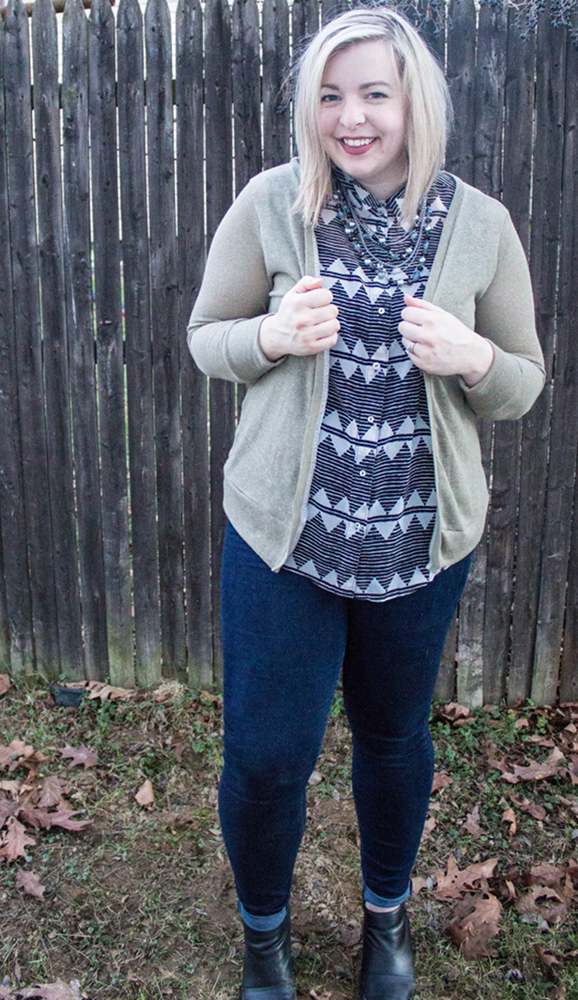 Tricia of Sew Desperate is a new to me tester and I couldn't be happier that she joined us. The deep rich purple for her cardi paired with a graphic tee and jeans is pretty much my favourite outfit.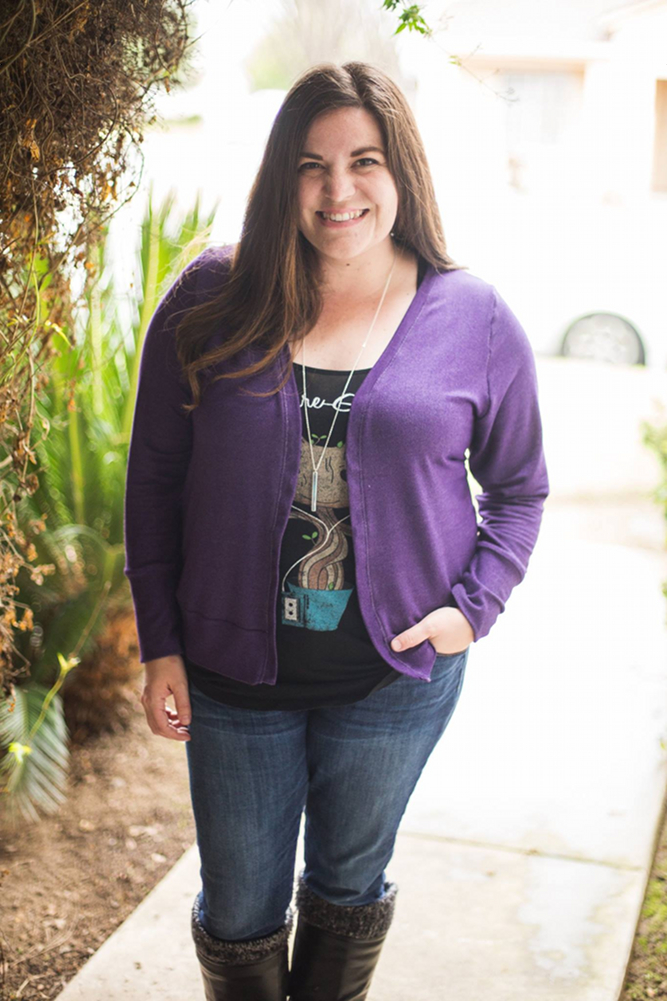 Terri of Blue House Joys is all kinds of amazing to work with. She is the genius behind all of my fitting suggestions for larger cups sizes and always seems to style her clothes perfectly. This coral cardi over a swing tee and skinny jeans is the perfect comfort outfit while still looking put together. Nicely done Terri!
It was so great to have a fellow tall lady join me for the test. Susi is even taller so it really helped to see how the pattern would work for her. And as you can see here it looks great on her styled with bold pants and a fun print top. Her sandals are making me dream of warmer temps.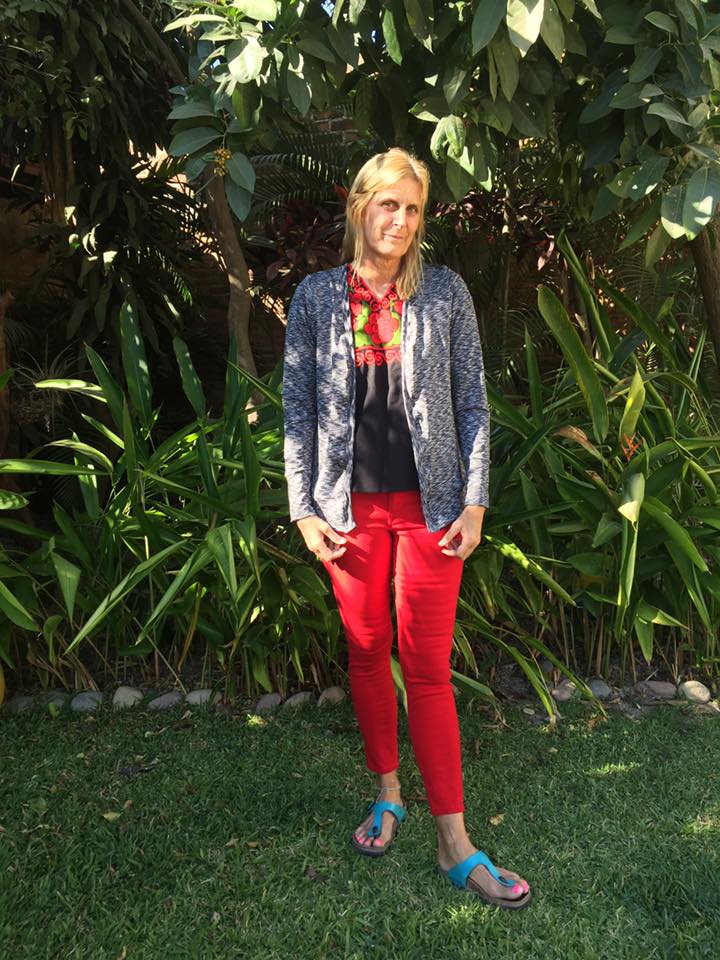 Sarah just makes me smile when I see these pictures. She let her personality shine by sewing her Phinney Ridge up in Harry Potter Fabric!! Make sure you check her out on instagram because she also sewed up a floral version that is so perfect for spring.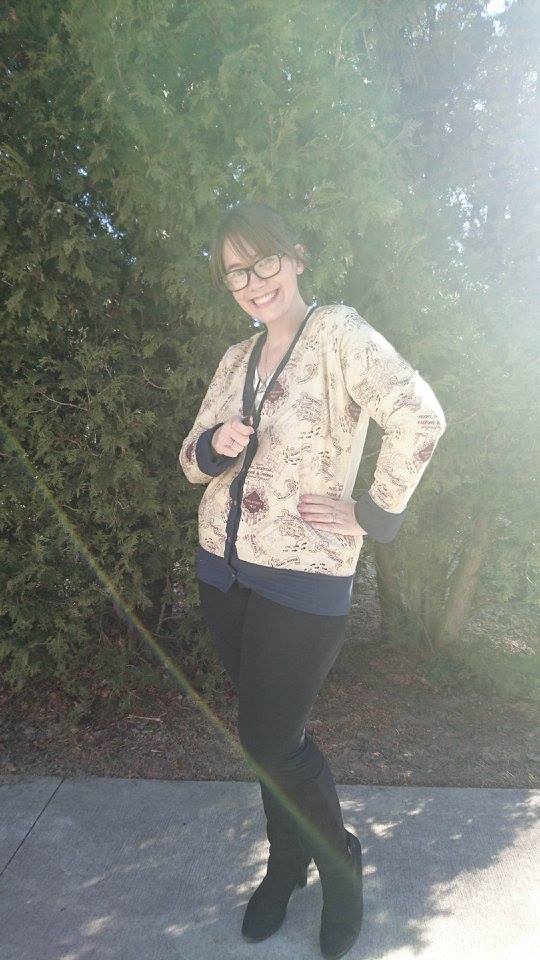 Sam is the first of 3 pregnant ladies who joined me for the test. She sewed up two striped version and chose to do some of the bands in a different fabric which is such a fun way to mix it up. And with enough stretch in the fabric she was also able to cut the sleeve bands so the stripes were vertical. So many fun details.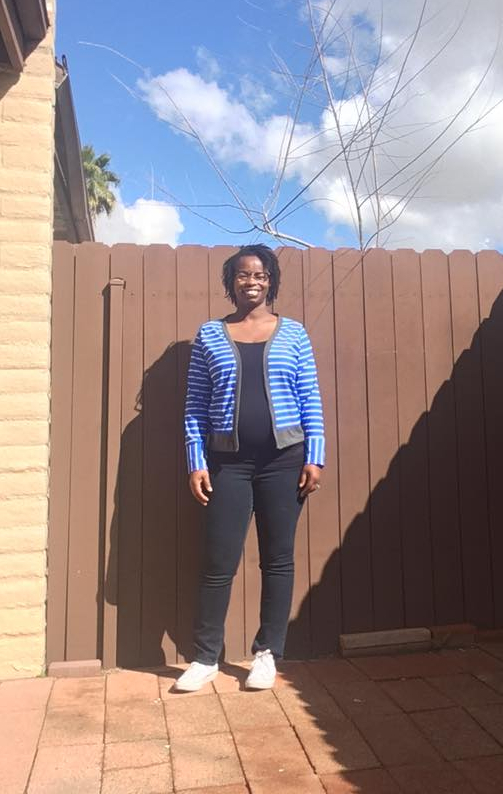 Emi of Just Add Fabric joined me for another test and I am so happy. Her version is such a fun fabric pairing and a longer length which works perfectly on her. I think I need to try my hand at a longer version now as well.
Rosalie was such an immense help for me during a pre-test and really helped nail down a better fit for this size. I couldn't be more thankful that she joined for the full test as well. Rosalie is also pregnant and showed just how great this cardi looks with that wonderful baby belly. I really like the dark blue of the cardi paired with the pink of her shirt. Great combination.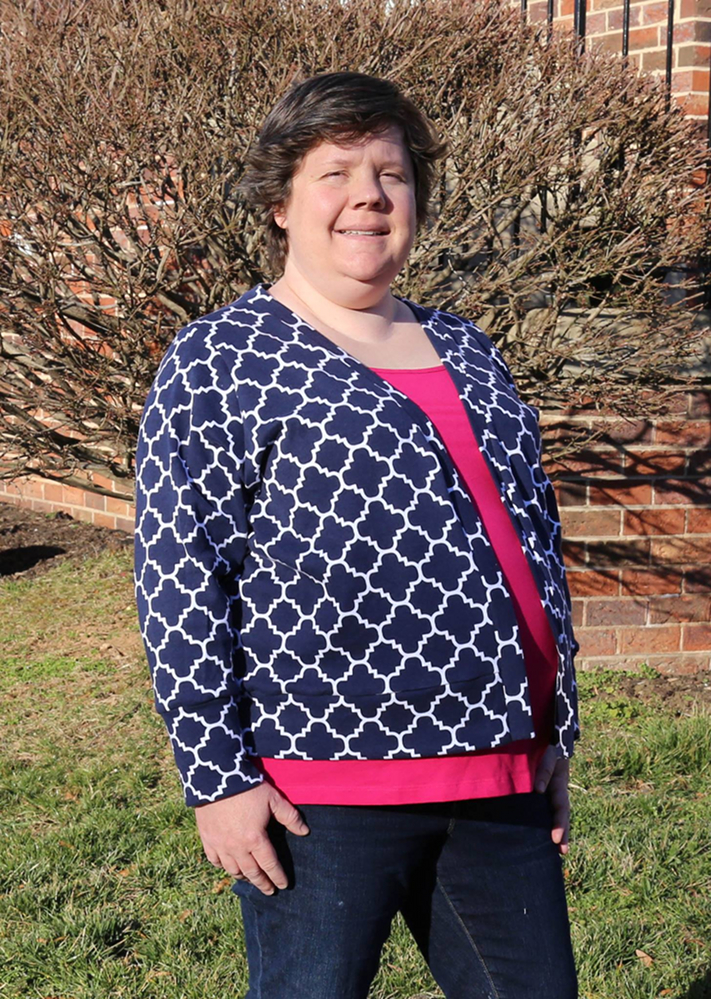 Melissa of Rebel and Malice should be no stranger to you, her sewing and styling is so great. When she sent over this picture and dubbed it sexy librarian I knew I had to include it in the tester roundup. Everything about this cardi is her style both in the leopard print and the subtle sexy. The fit is spot on too.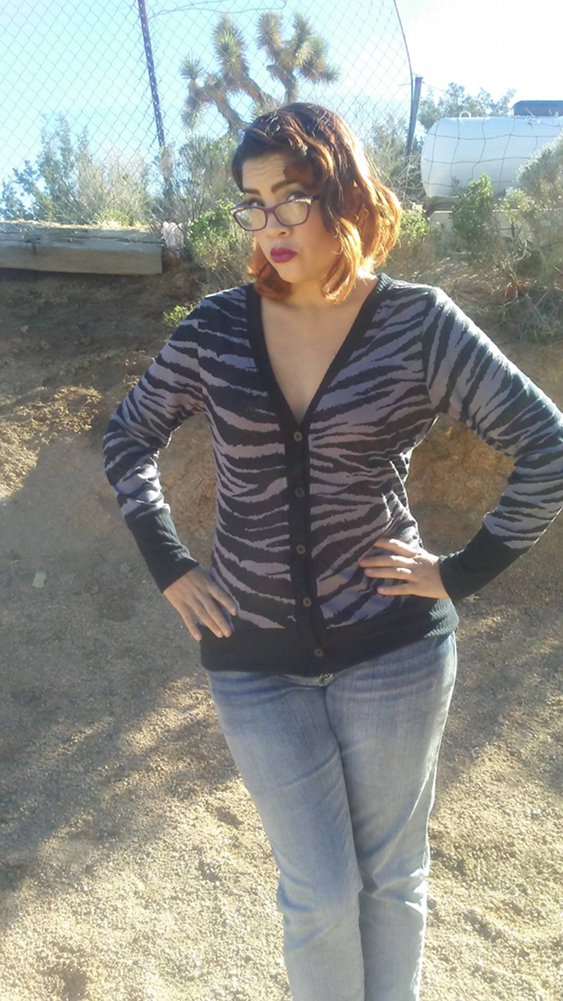 Michelle braved the immense heat in Brisbane Australia to help me with this test. Her black version is so great and I know once it starts to cool down where she lives it will get so much wear. It is a classic colour with a fun texture detail, the best way to play with this pattern.
Maria joined me for the first time and it was so great working with her. While I tend to gravitate to solids I couldn't help but be drawn in by her aztec print version. The print paired with a simple black tee and coloured jeans is the perfect outfit.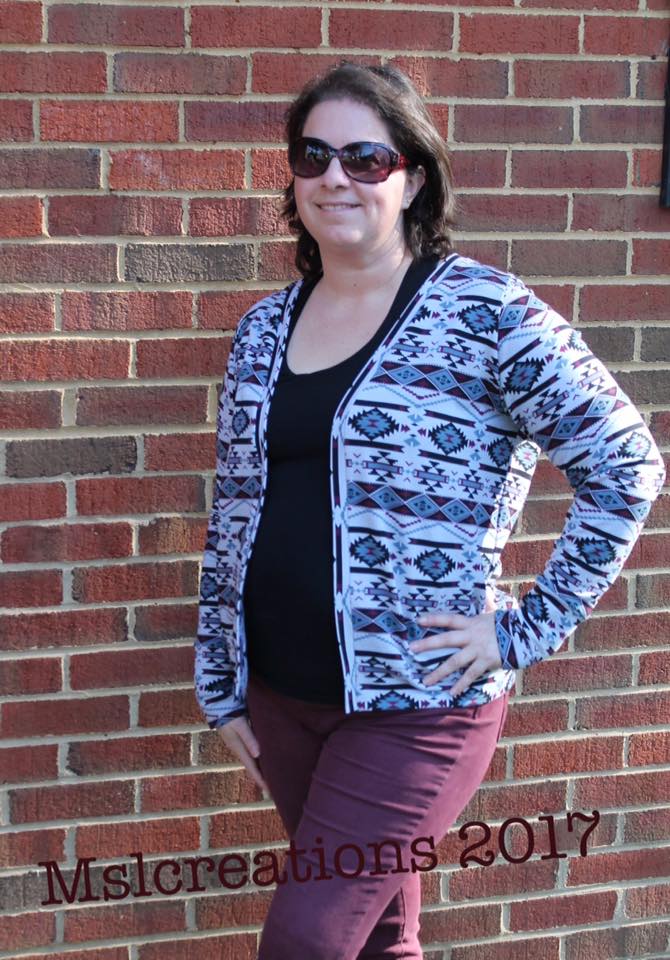 Lisa of Mabey She Made It is someone I have followed for year, so it was fun to work with her on a test. I was loving all the striped versions in testing and this french terry version with snaps is no exception.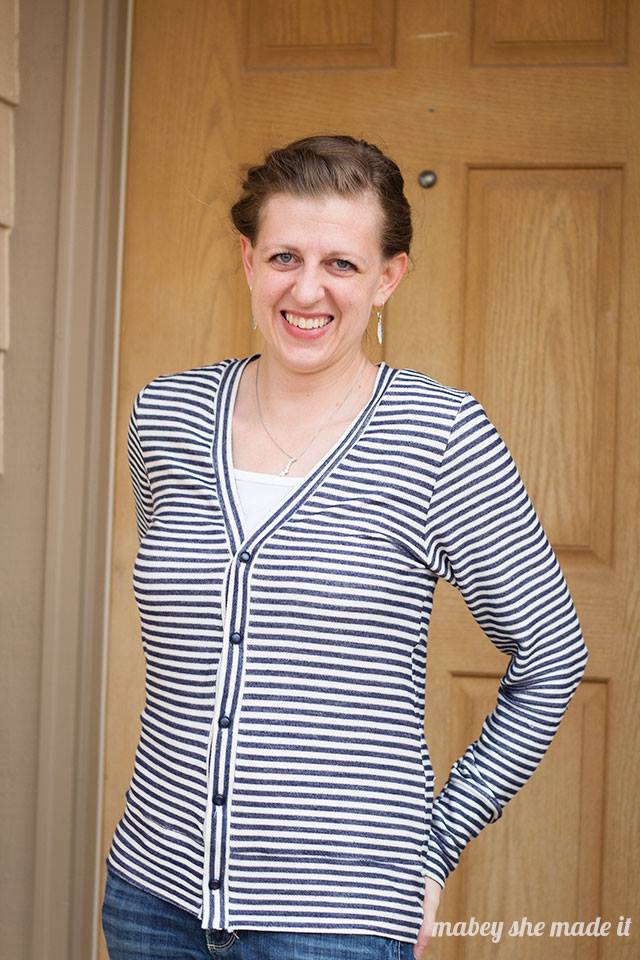 Lindsay was a new to me tester and I hope she will come back for more testing. Lindsay shows that solids can be great too with this grey version paired with a fun striped tee. Perfect running around town outfit.
Lauren was such a help with my View Ridge pattern that I was so happy to have her back for this pattern. Lauren sewed up a great black version that will get so much wear. If you want to read more about it you can check out her post here.
Phew, you made it through the first half of my testers. Make sure to check back later today for the rest of the ladies. And don't forget that you can grab your copy of the pattern for $8 through Friday.