I don't think I have ever mentioned here that I have been sewing samples for my friend Allie of Indiesew for the last year.  I remember when she emailed me about it, I couldn't respond fast enough because really, who doesn't love working with a super great lady while also sewing fun patterns.  If you haven't checked out their website you should head there now, I will wait…
It's pretty fantastic, eh?
My favourite part about sewing these samples is that more times than not I go outside of my style comfort zone and try a pattern I might not normally sew.  I have found patterns I love over the last year thanks to Allie, and the Derby dress by Christine Hayes is definitely one of those patterns.  Even better is when a pattern can do double duty, so let me show you one pattern two ways!
First up is the dress that I sewed for Allie in a fabric that has been in my stash forever, it had just been sitting there waiting to be used but I never really had the right pattern for it.  Then the Derby Dress came along and it was the perfect choice.
This lime green linen that I had left over from the kids Easter outfits a few years ago was the perfect compliment to the fabric.  I only wish I had more so I could have used it on the bottom ruffle.  I did manage to sneak it into the pockets though.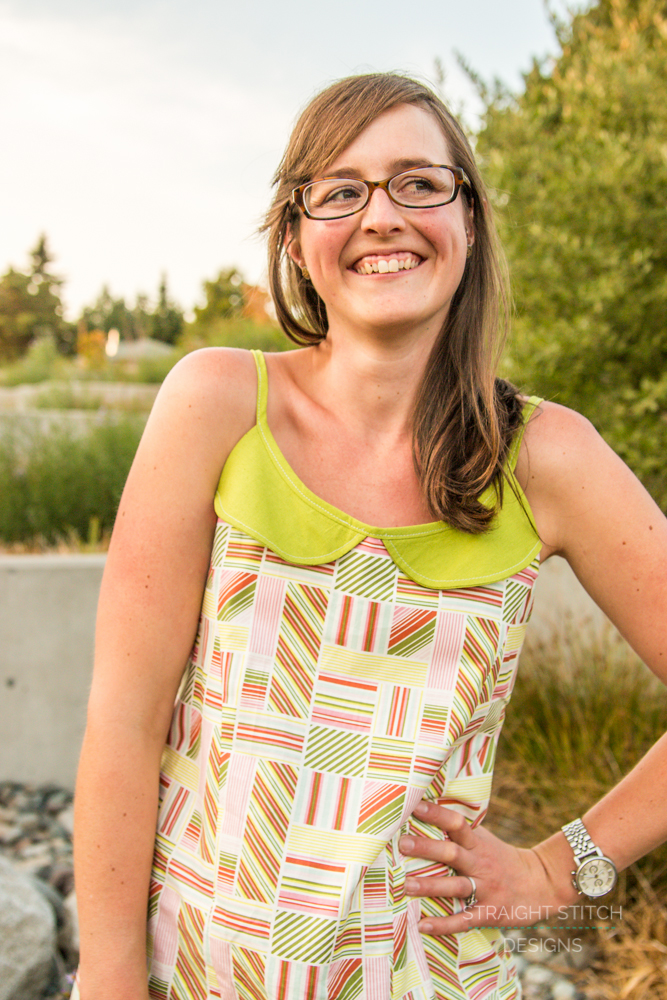 Speaking of pockets, I am pretty sure pockets should be required on all dresses and tunics, period!  My only complaint about the pocket is that my hands don't fit all the way into them.  Maybe I just have really big hands.
The back of the dress is simplicity at it's best!  Such a flattering look.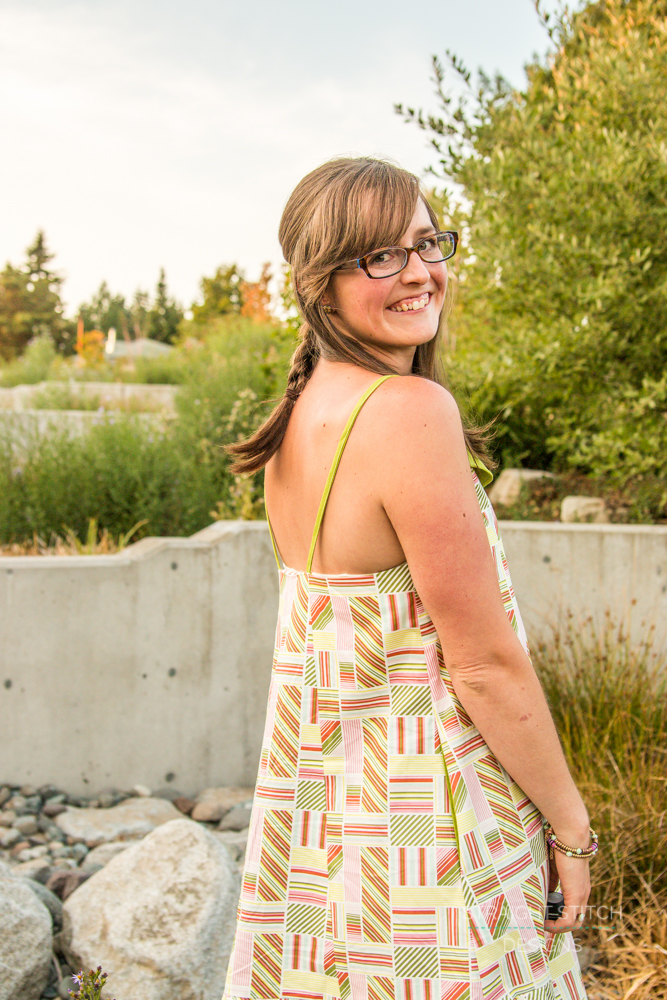 When I sent this dress off to Allie I was already dreaming of another version in a drapey rayon without the collar, the final result is everything I imagined it to be.
Not only did I leave off the collar for a more modern and clean line but I also shortened it into a tunic length but leaving the bottom ruffle off.  It now pairs so well with shorts or a crisp pair of white pants.
I think the length is perfect for me, but I am 5'9″ so if you wanted more of a tunic you may need to shorten the pattern pieces slightly.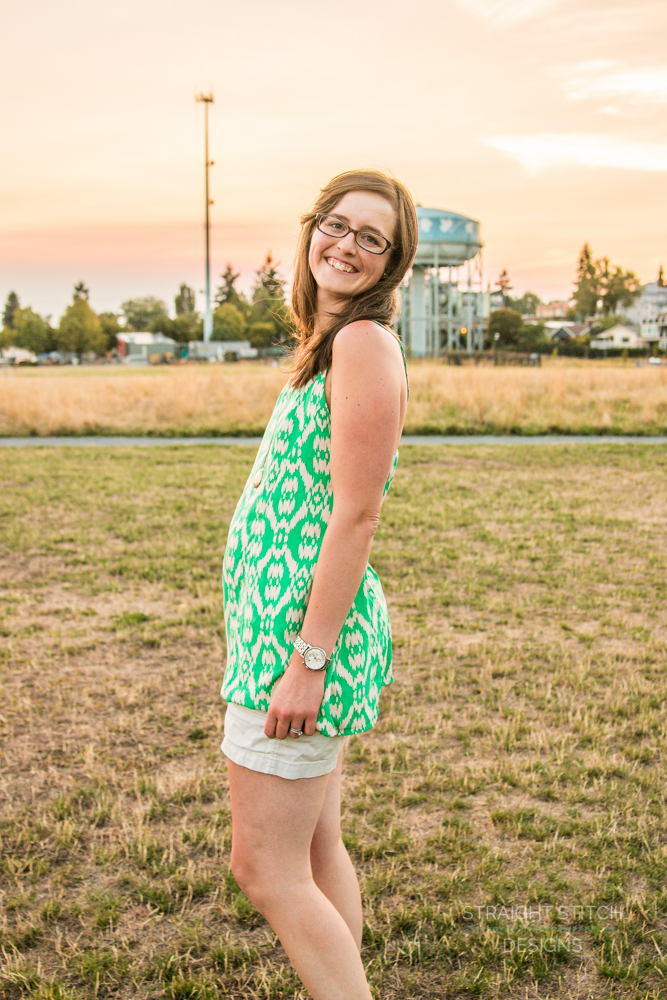 This pattern has been so perfect for the super hot summer we have been having.  Both versions have been worn on repeat and I am already thinking of making another one because at this point I don't think it will ever cool down.