My favourite part of releasing a new pattern is sharing with everyone what my testers sewed up, and the ladies that I worked with this round were amazing.  You know you have struck gold with testers when they are equal parts constructive and encouraging.  Testing is such a collaborative effort for me so I truly value all of them and the impact they have had on the final Montlake pattern.  Enjoy the Montlake Tester Roundup!
Heidi of Handmade Frenzy used a fabric that has been in her stash waiting for the perfect project.  I love the white with the subtle texture.  Read all about here version here.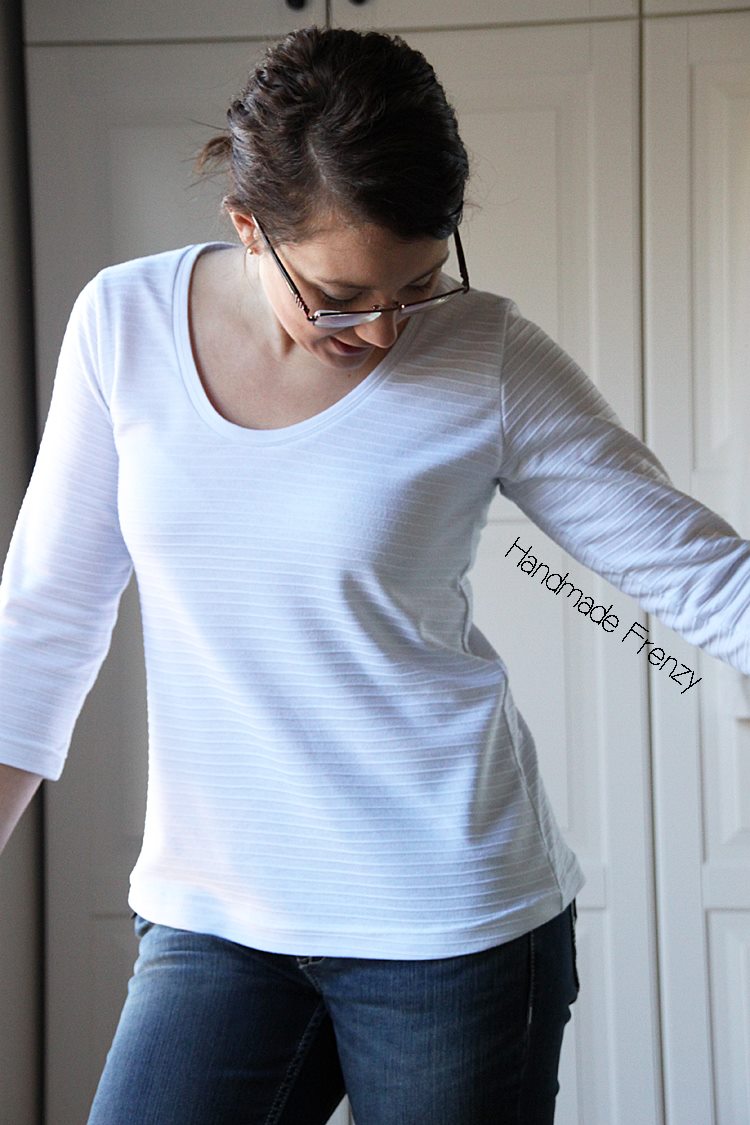 Allison of Allison Sews made up this version in Laguna Knit from Robert Kaufmann.  I haven't worked with this fabric but I can tell how great it is just from the pictures.  Read all about her version here.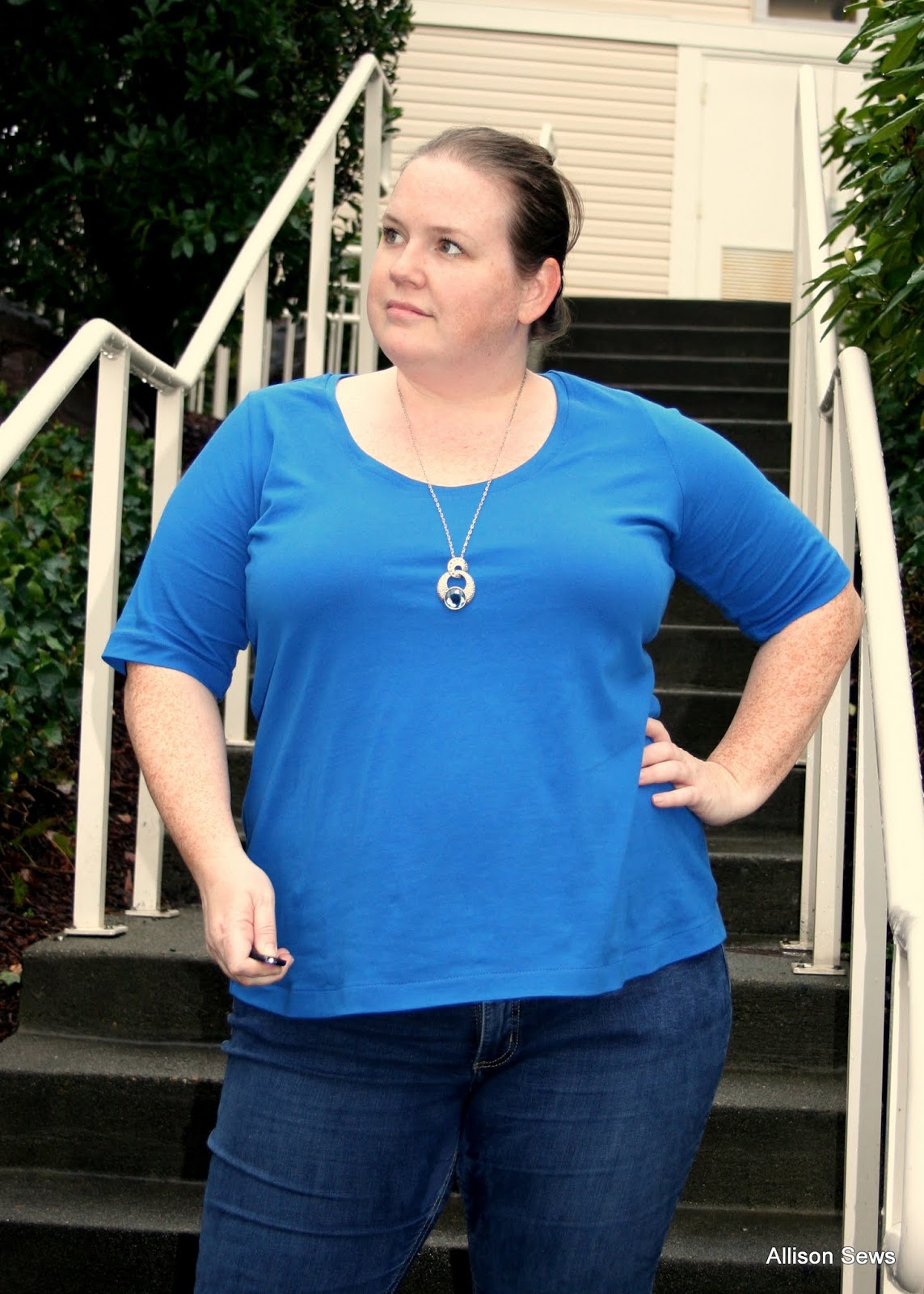 Amanda of Turtle Birdies has been a tester of mine many many times, I always love working with her.  Amanda sewed up her version in french terry and showed how well it works for your morning yoga class.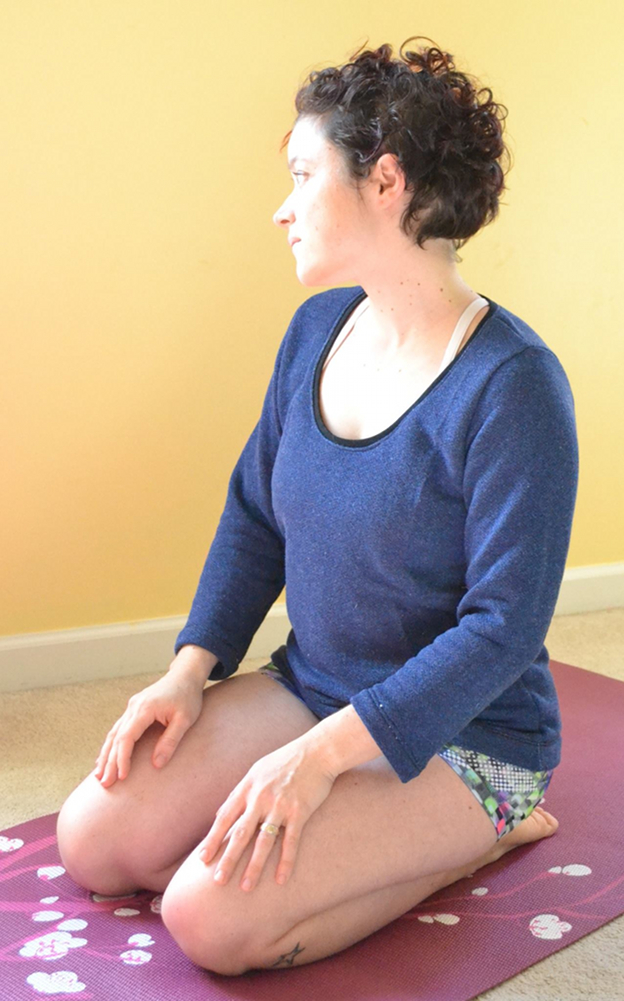 Cindy is one of a few fellow Seattleites in this testing group and I love how she created a colour block version of the Montlake Tee.  The buffalo plaid is just so great with the simple black top.
Heather is another one of my tried and true testers who has been with me from the beginning.  This teal and white tee is the perfect layer for the spring and I am guessing she will enjoy when all that snow is gone.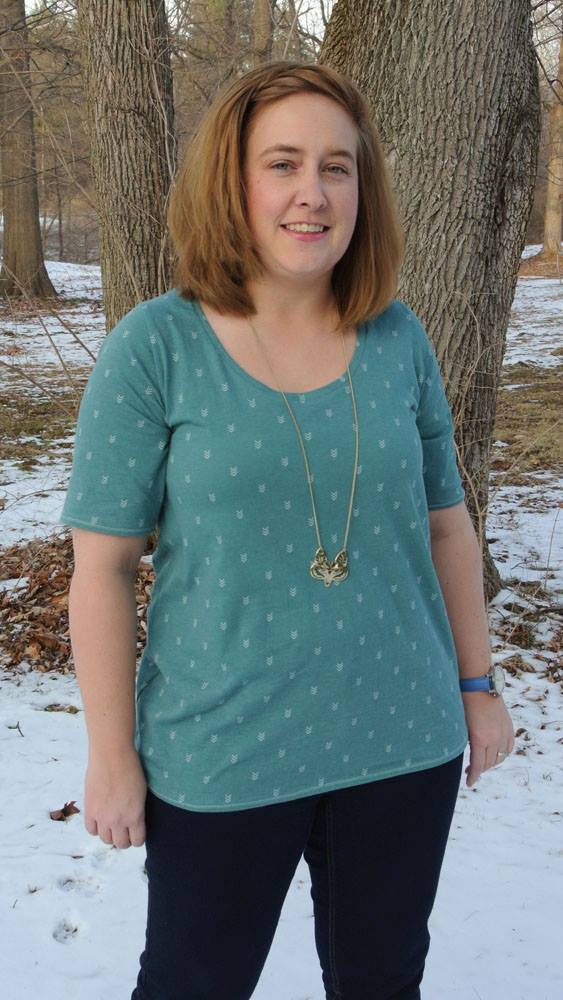 Speaking of snow, Katie of Robutton convinced her husband to stand outside after the huge snow storm and take pictures because the lighting was better out there.  That is dedication!  The dark purple with the black sleeves and neckline is so fun.  And I have to say it compliments her hair beautifully.  Read all about her version here.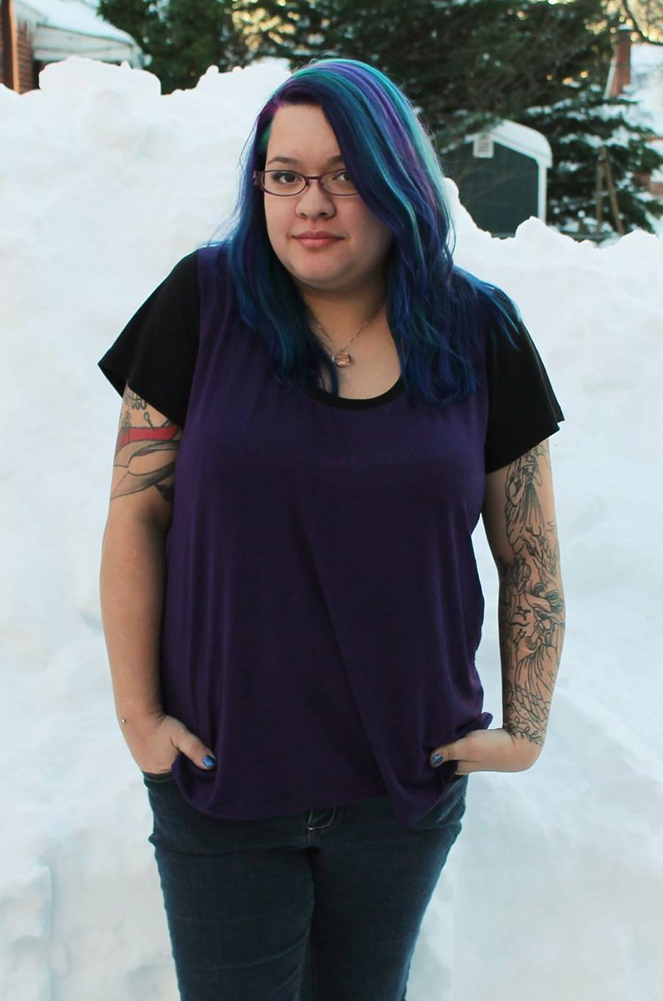 Jessica of Colorfulpurls is another fellow Seattle sewist!  The fun graphic print on this shirt works great at a layering piece in the winter but will look so great with short and sandals in the spring and summer.  Love clothes that work for multiple seasons.
Heather has helped me test many time with great success.  Notice anything similar?  She sewed her shirt up in the same fabric as the other Heather in the group.  Both ladies look lovely in it.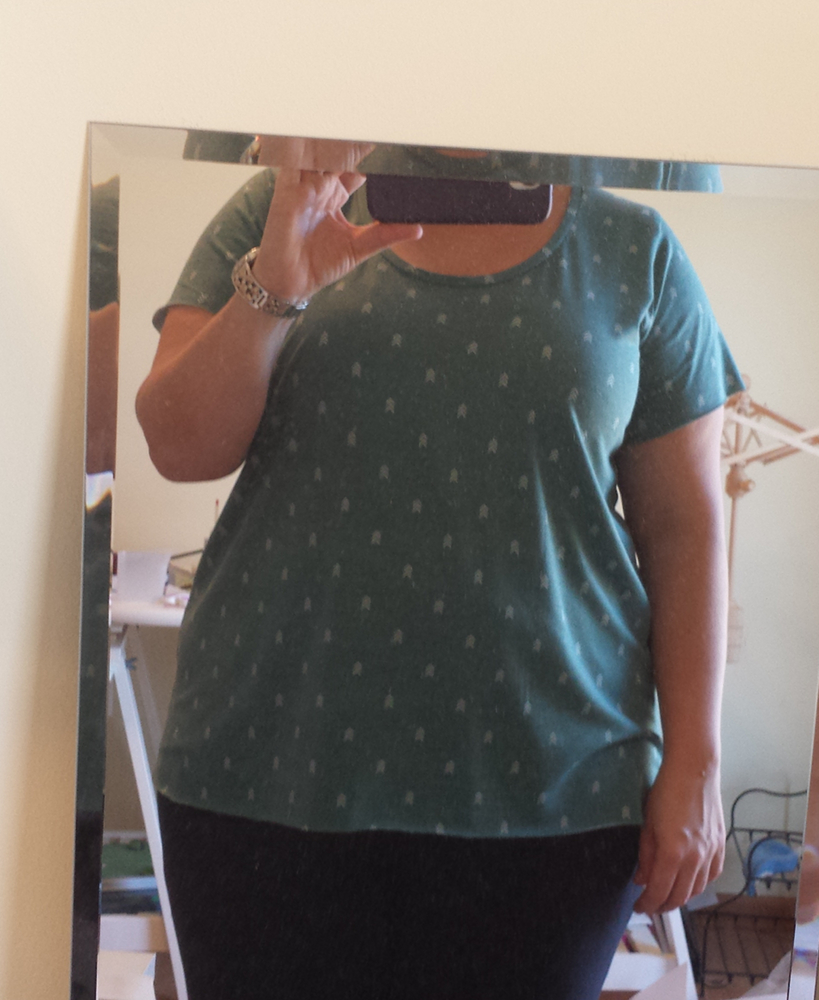 Holly of The OK Southerner is one of two pregnant ladies in the group.  The fabric combination is perfect!  Next week on the blog Holly will be joining me to share how she modified the pattern to work for her growing belly.  Read all about her version here.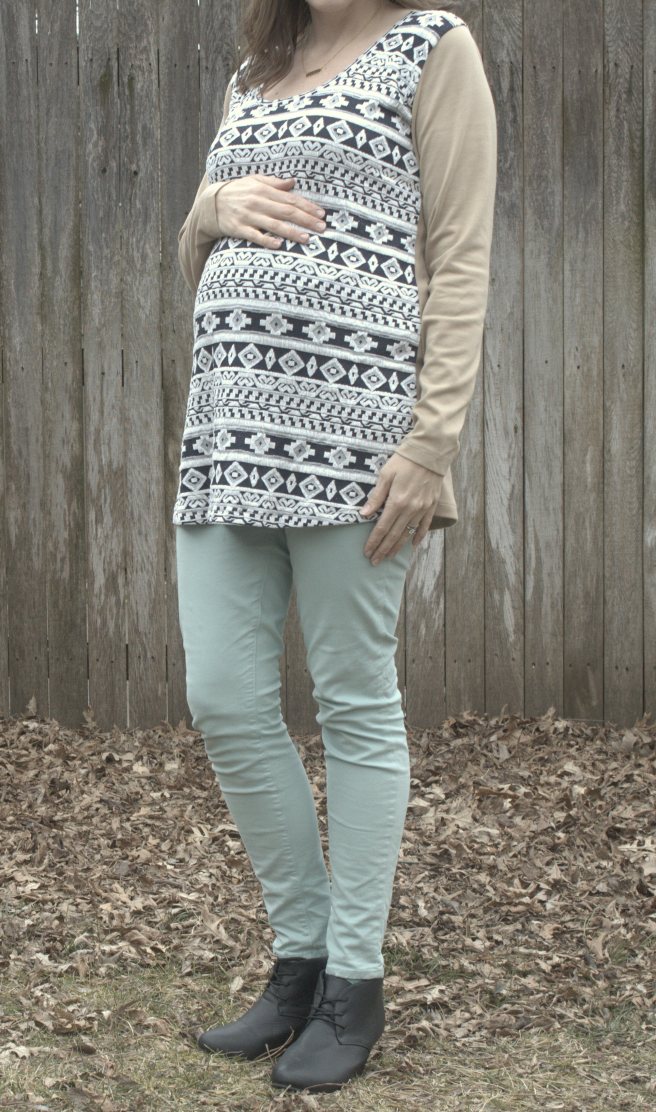 Jennifer also made a colour block version and choose to use some really great striped french terry and black cotton lycra.  After seeing all of these colour blocked versions I am hoping to cut my own out today!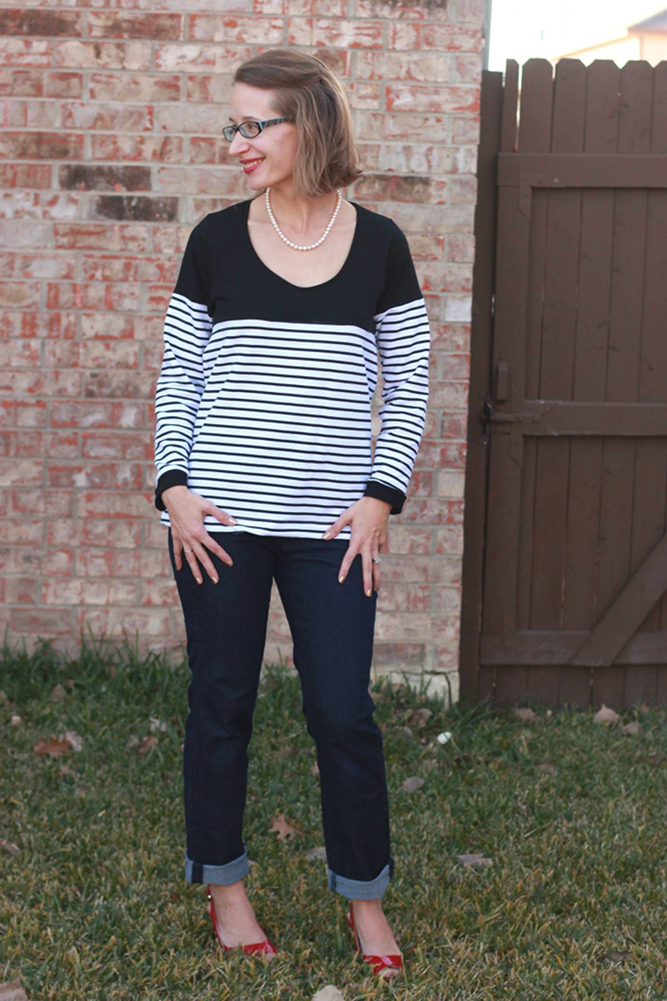 Jess of La Mercerie sewed up this drapey red version that I pretty much need in my closet.  The original version was a little short so she added a band at the bottom, which I think is great.  Read all about her version, and her thoughts on tees in the indie marketplace here.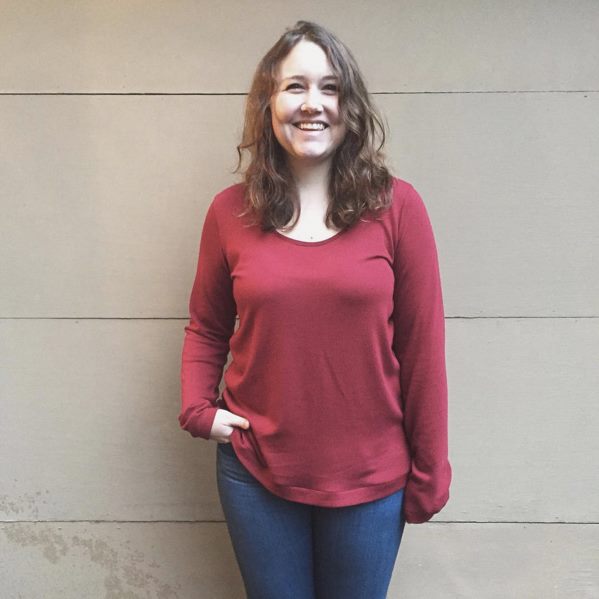 You have seen Jessica on this blog many times in previous tests, I am so thankful that she keeps coming back to work with me.  I just love how she styled her Montlake with a cozy drape front cardigan.  It's a great layering piece!
Katie of It's Hard to Hear Up Here is one of the testers that has been here from the beginning, I love working with her.  This drapey turquoise knit is so lovely and will be perfect for spring.
Kyla of Life by KY is a bit of an overachiever which I love!  She kept on sewing and helping me tweak the pattern and ended up with 4 great shirts as a result.  Read all about her versions here.
Maria went bold with her fabric choice and I couldn't love it more.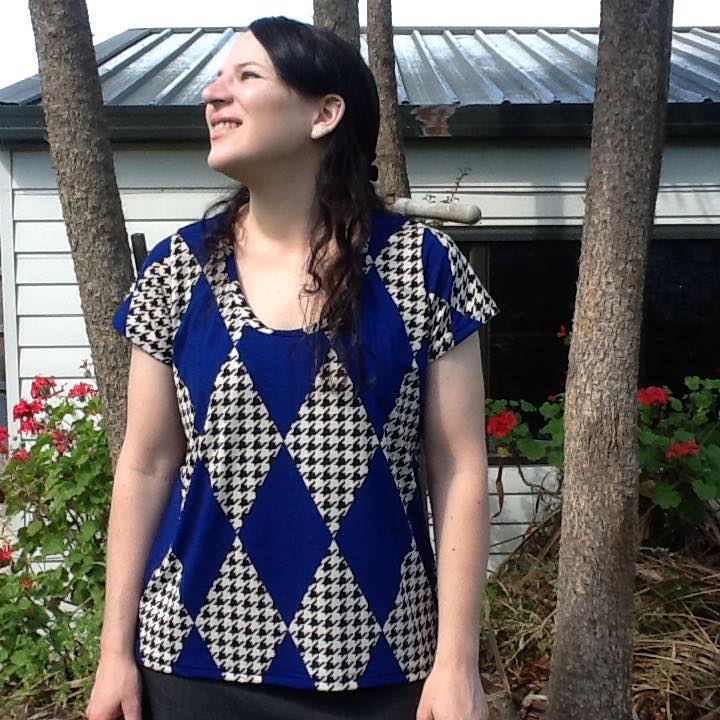 Melissa of Oh Sew Boy scored this metallic leopard print fabric on clearance!  I think we can all agree everyone needs a metallic leopard print Montlake Tee in our closets.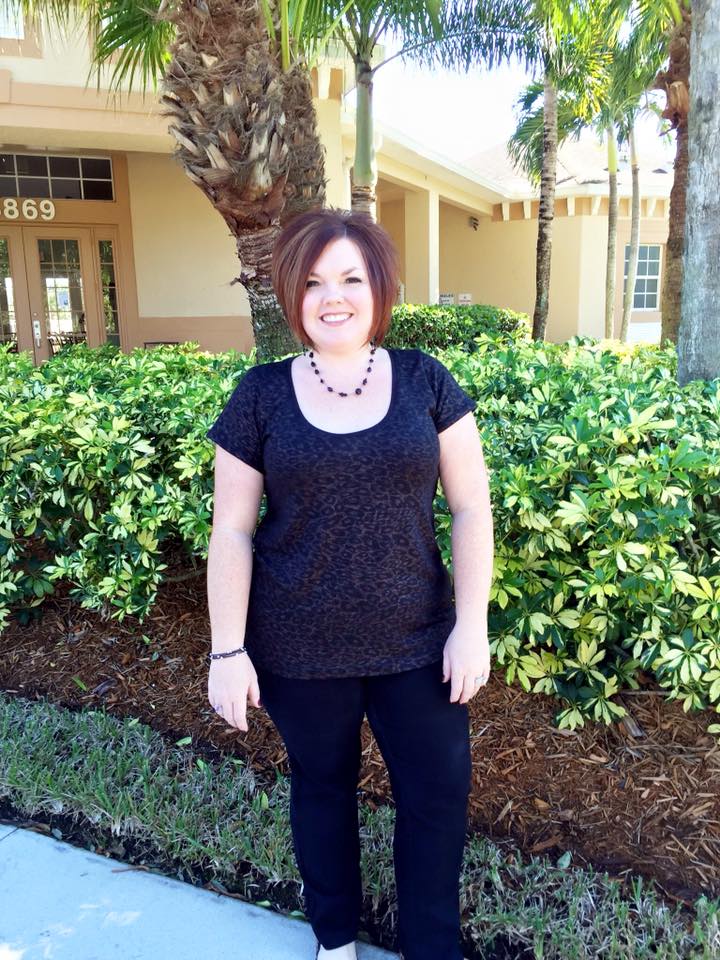 Melyana made this cozy striped version that is the perfect relaxed fit.
Melissa of Rebel and Malice went the floral route and I couldn't be happier.  The fit on her is perfect!
Victoria of Very Blissful is the other pregnant lady in the group who is rocking the unmodified Montlake.  She is hoping this will take her through a few more weeks and then be a great post baby shirt, which I think is a great plan.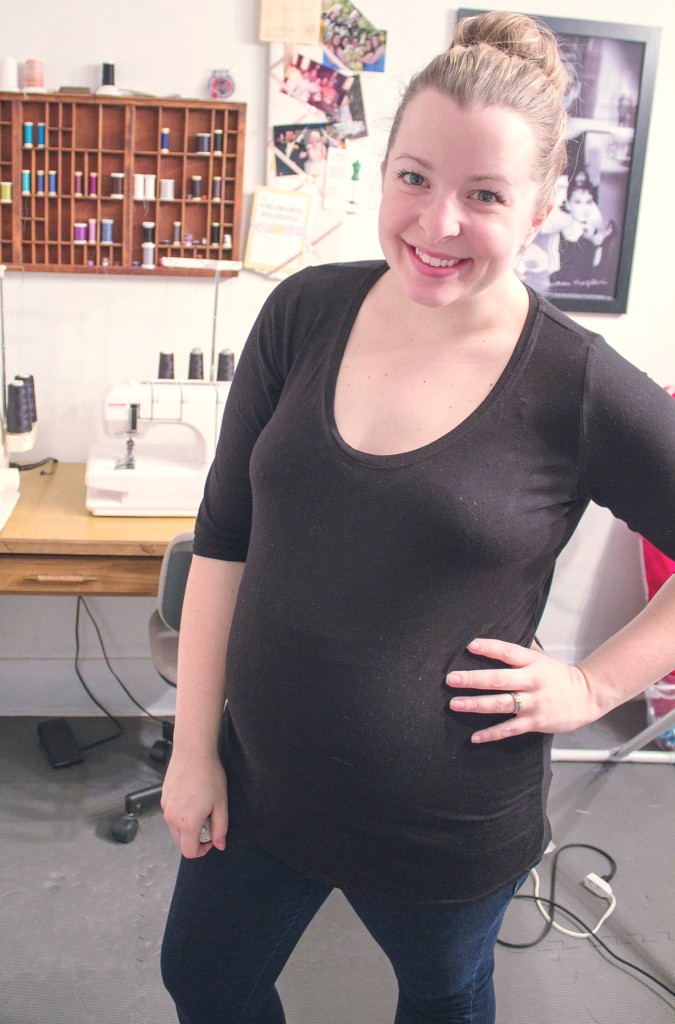 Rachel of The Wild Stitch decided that while she couldn't be in the tropics she could at least use tropical fabric for a new shirt.  Make sure to head to her blog and read about how she created this fabric.
Last but certainly not least is Michelle of Stylemakers Fabric.  When this floral popped up in the Facebook testing group I laughed because I had just been admiring this exact fabric for a possible Montlake.  I guess great minds think alike.  Read all about her version here.
Well we made it through the testers!  Now that you have see all this amazing inspiration go grab your copy of the pattern here.