Okay ladies I am going to stop taunting you with Instagram pictures and finally throw out some proper pictures of my newest pattern ready for testing.  Montlake is a relaxed fit tee with a very low scoop neck.  The pattern includes two neckband finishing options as well as 4 sleeve lengths.  As with my other patterns, this pattern is available in sizes 0-24 which accomidates a bust size of 32″ – 50.5″.  Montlake is sure to be the ultimate tee that's a quick sew and very flattering for all body types with a slight swing to the bottom of the shirt.
Testing begins on Friday the 15th and runs through Tuesday the 19th.  I will be choosing testers no later than tomorrow evening so please watch your inbox for your invitation to test.  Not everyone who applies will be chosen but I have 3 other patterns in the works right now so there will be many more testing opportunities in the very near future.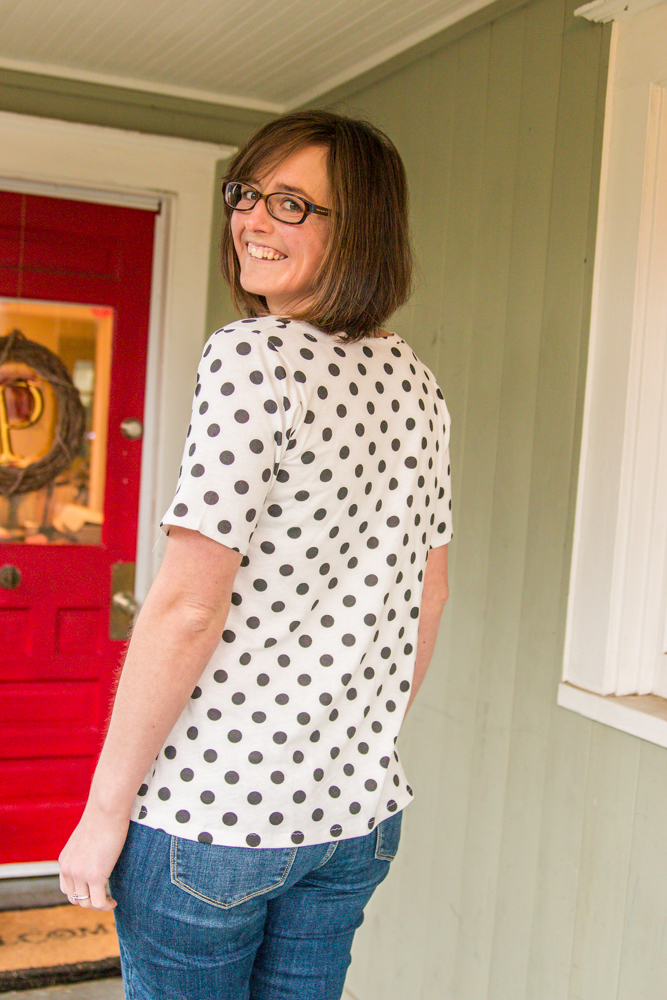 If you would like to join me for testing please fill out the form below.  If the form below doesn't work for you please use this link to get to the tester form.
I am super excited about this pattern joining the collection, I already have 5 made and want to make one in all the fabric I have 🙂