I have been very busy testing patterns: Girls dresses, boys swim shorts and women's shirts and dresses.  My favourite part of testing is when the patterns start to release and I get to share what I made with the pattern.  Today I am sharing with you my version of the Sweet Simple Dress by Allison of Freshly Completed.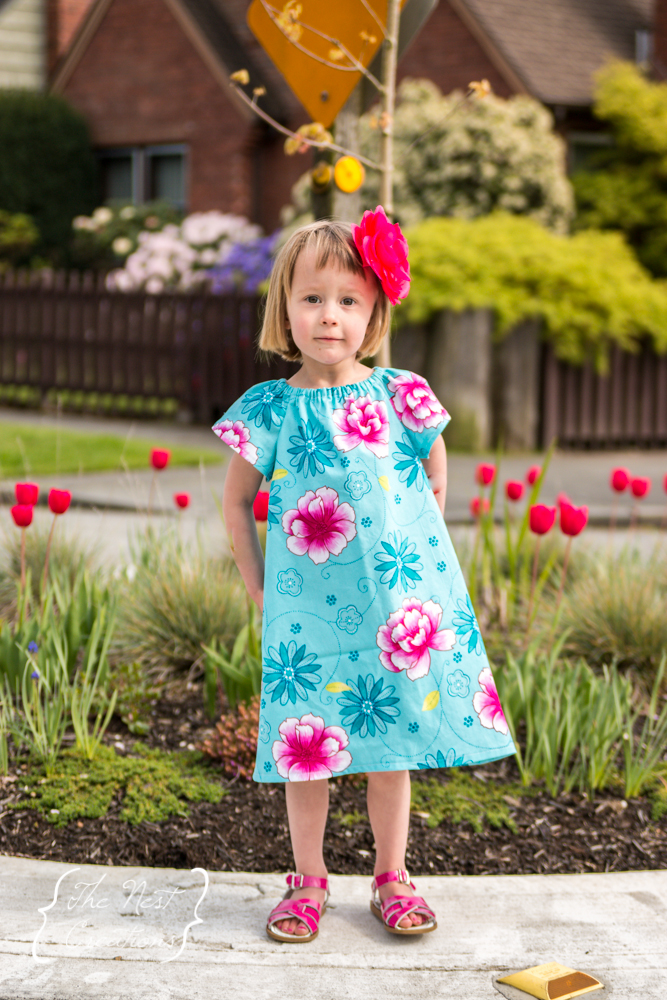 More and more I let Sophie pick the fabric for clothes I am making her.  I would rather spend the time making something that she is likely to actually wear than have to fight her into it.  When this testing pattern came along, I brought Sophie into my sewing room and let her pick the fabric.  Once the dress was made it seemed like she should be in Hawaii at a Luau instead of a traffic circle in Seattle.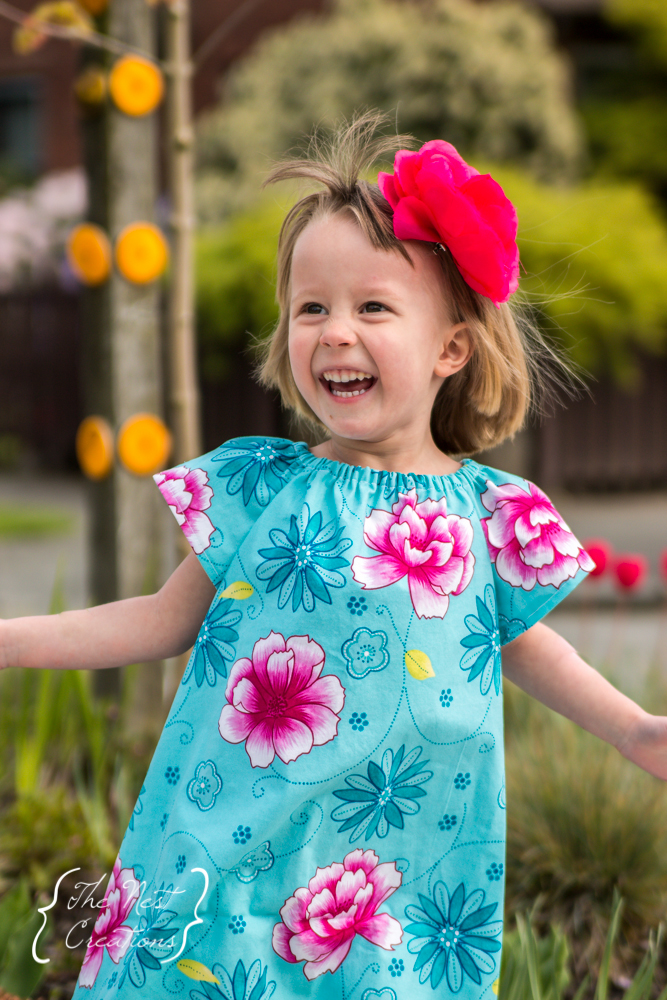 I have to give Sophie all credit for the styling of this outfit.  Not only did she choose the perfectly matching salt water sandals but she also thought that the large pink flower clip for her hair would be perfect, and I couldn't agree more.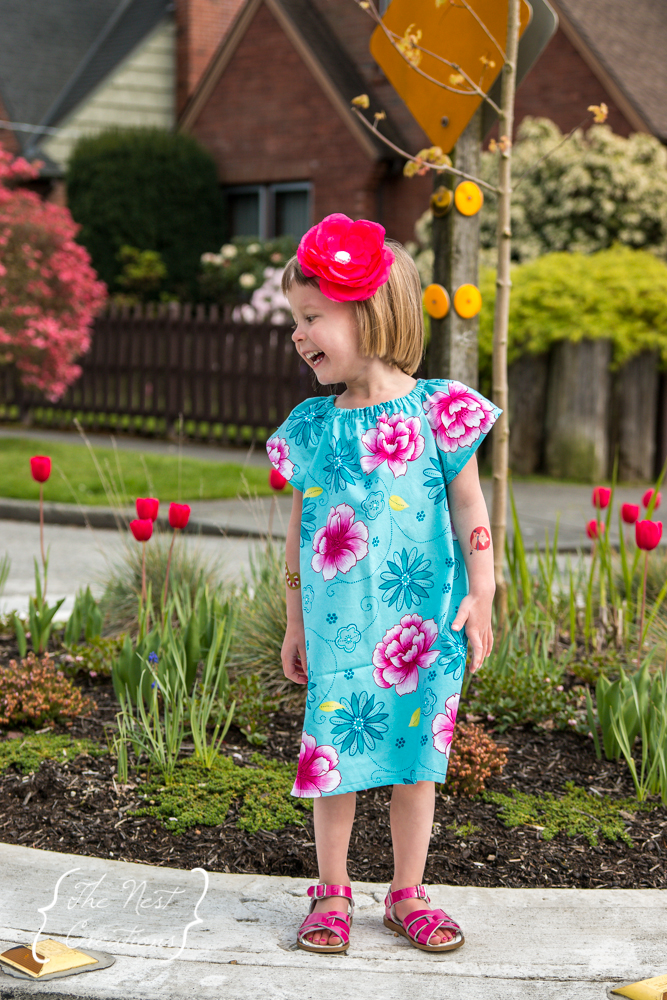 This dress pattern was a dream to test, the instructions were clear and easy to follow along with and her pictures at every step help make the process even easier.  I loved that you could make a simple dress like I did for Sophie or you could use one of the many additional mini tutorials she provides for adding ruffles and flowers or even pockets.  The ideas are endless.  This dress comes in 0-3 months all the way up to 4T.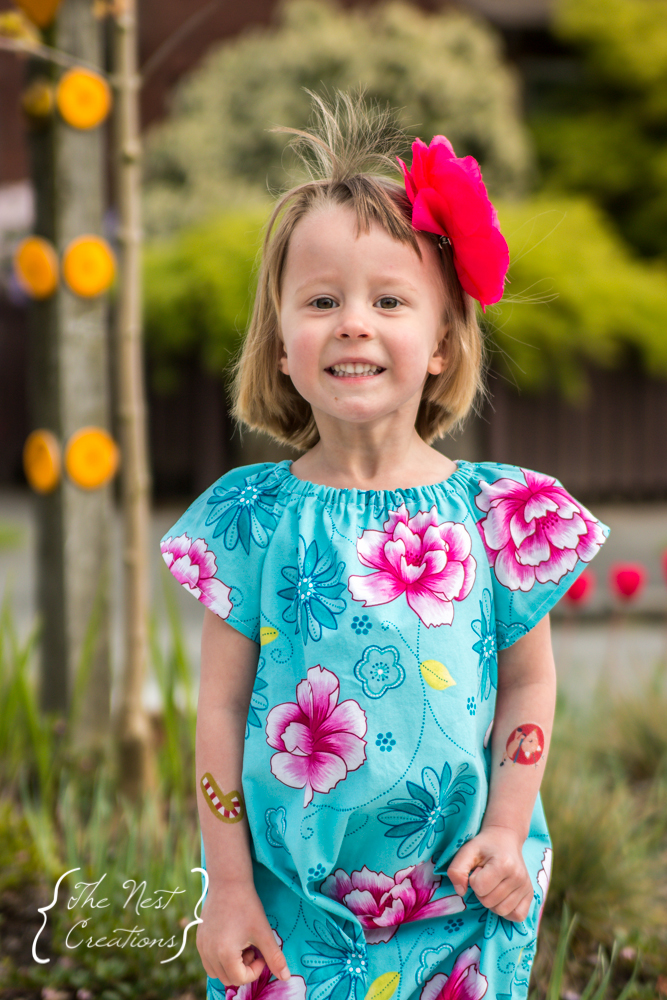 So if your christmas tattoo wearing little girl is looking for a fun dress for the spring and summer this pattern is a great one.