Pretty much from September until May I am dressed in layers whether it is a heavy sweater and vest or a tank top and cardigan I always have multiple layers on.  Add a cozy scarf and my new favourite hat and you pretty much have my 'uniform' for the fall and winter.
While most of my closet is now handmade I still have quite a few pieces that have been around for YEARS.  Most can be found in the form of a cardigan, which could be argued is the best option for a layer, they can pretty much go over anything.  Because I tend to get warm in all my layers I usually wear a tank top under my cardigans, no one likes to have bunchy shirts in the sleeves of your cardigan either.
To mix it up though I decided that instead of my usual tank top under my cardigan I would sew up the Biscayne Blouse from Hey June.  I love how just changing up the tank top elevates the whole look.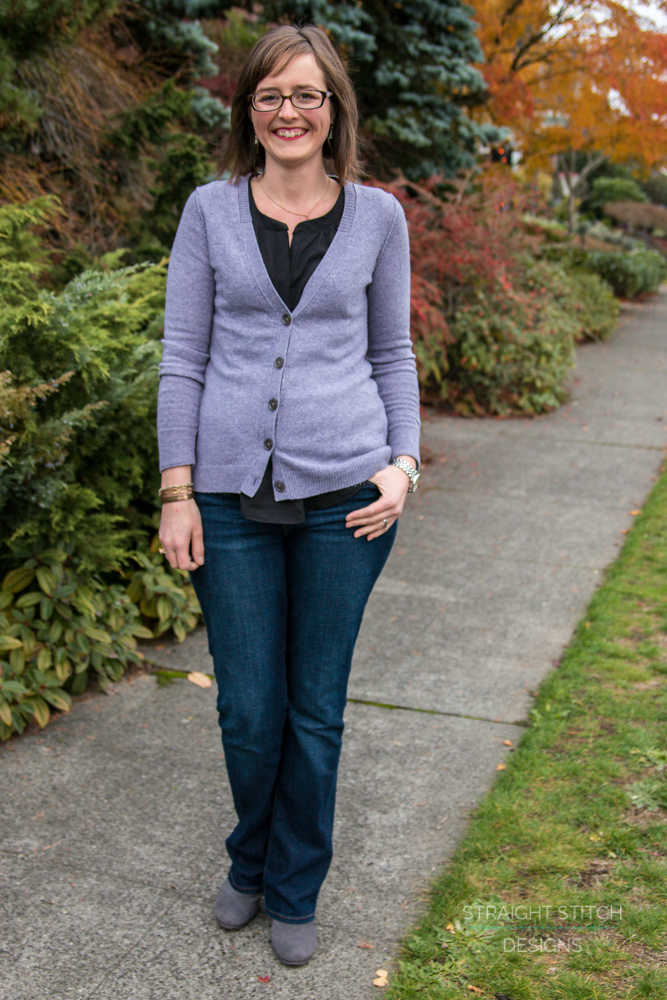 The lines of this top are great.  I love the gathering at the neckline and the flattering amount of ease through the body of the top.  Sewn in this black rayon from Fabric Merchants it has the perfect amount of drape to be worn on it's own or as a layer.
The length was surprisingly perfect for me, which is not usually the case since I have a longer torso.  I love the slight curved hem of the shirt.  I may have to make one that is slightly longer so that I can wear it with leggings.  What you can't totally see in this picture is the gathering at the back neckline as well.  Love all these little details.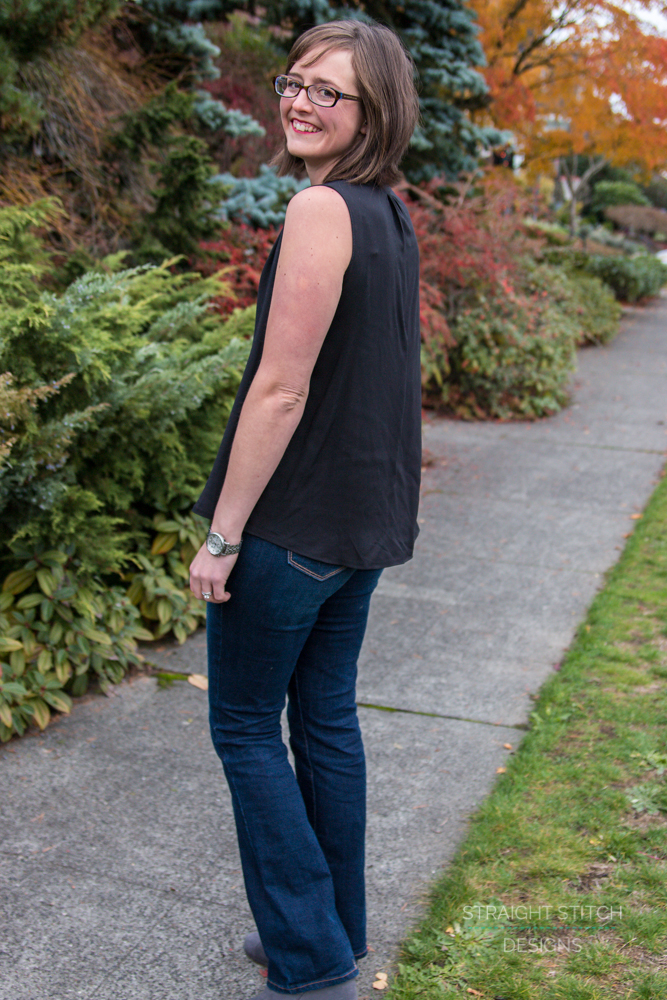 The front placket was so incredibly easy to do thanks to Adrianna's instructions.  She does a really great job of explaining how to do it and then when it all falls into place you can step back and marvel at your finished placket.  I love that you end up with clean lines and covered buttons thanks to the extra flap of the placket.  My collar work at the ends could still use some practice but I am still really happy with the end result.
The Biscayne Blouse was really fun to sew and will be a great way to layer me up in the winter and then be super fun with shorts in the summer.  Perfect piece if it can work year round.