I am not sure why it took me so long to realize how amazing chambray is.  Its the most perfect neutral fabric that works great with almost all woven patterns.  The high waisted Brumby skirt I made recently is what put me over the edge.  It is quite possible I will now make all the things in chambray.
Over the summer I was dreaming of a chambray shirt dress but never seemed to get around to making one.  So when I had the chance to sew the Alder Shirt Dress by Grainline Studios for Indiesew I jumped at the chance.  Because I am a hoarder of fabric I had the most perfect herringbone chambray in my stash that was just calling to be made into a shirt dress.
It's meant to be when you have the right amount of yardage needed for the project.
Initially I was a bit intimidated by this pattern, not because I didn't think it was within my ability but more because I had never sewn a stand collar.  It felt like a rite of passage to sew a collared shirt, like you can't call yourself a sewist if you haven't done it.
Jen of Grainline Studios does a really great job of walking you through all of the steps for this dress, removing the mystery of a button placket and stand collar.  I felt like a better sewist just from reading Jen's process.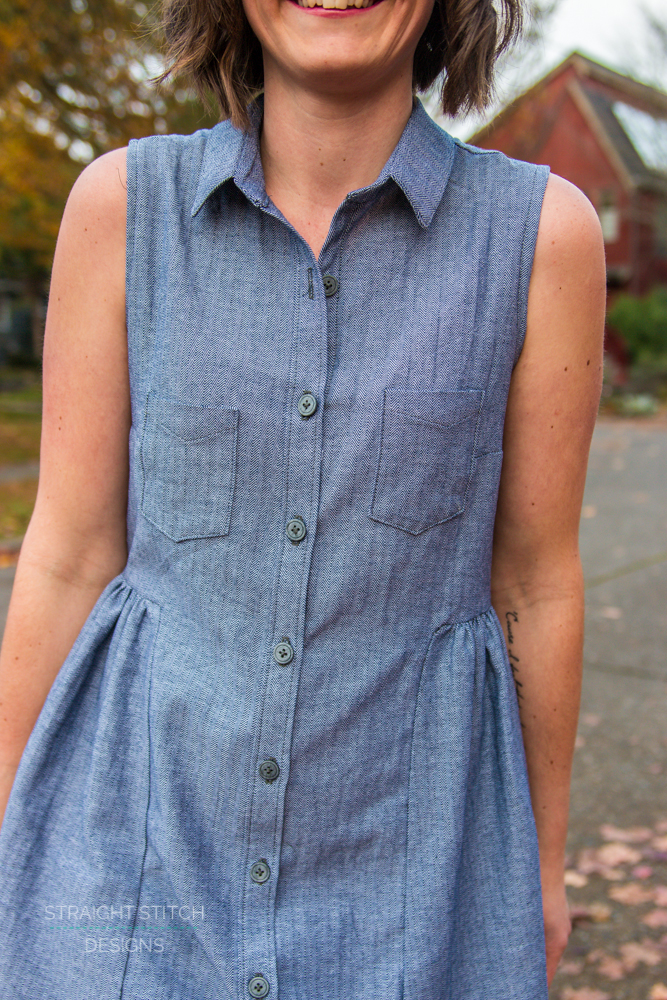 I was initially drawn to the gathered detail on this version but then started to second guess my choice worrying that it wouldn't be flattering on my body type, ahem… lots of junk in the trunk 🙂  I am so glad I put that aside because the style is so flattering I can't even believe it.  Normally excess fabric at the hips doesn't have the effect that this dress does.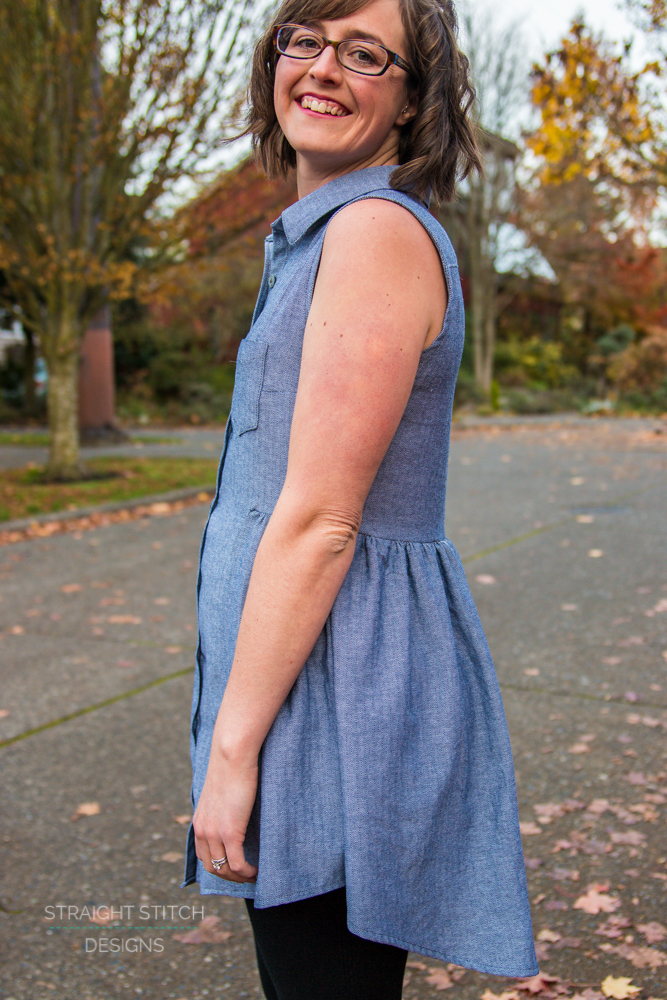 Since it isn't summer I had to think of another way I could wear this dress and the obvious answer was leggings and boots.
Then I reached out to all my peeps on Instagram and got the great suggestion of the Jenna Cardi from Muse Patterns which has a cropped option that would work perfectly with this dress.  I wanted to find something that would give me some coverage while still showing the great gathering details of the dress.  I should have that sewn and ready to show all of you in the next few weeks, because somehow it became the middle of November and I have 14 pairs of matching cousin footy pjs to sew, ahh….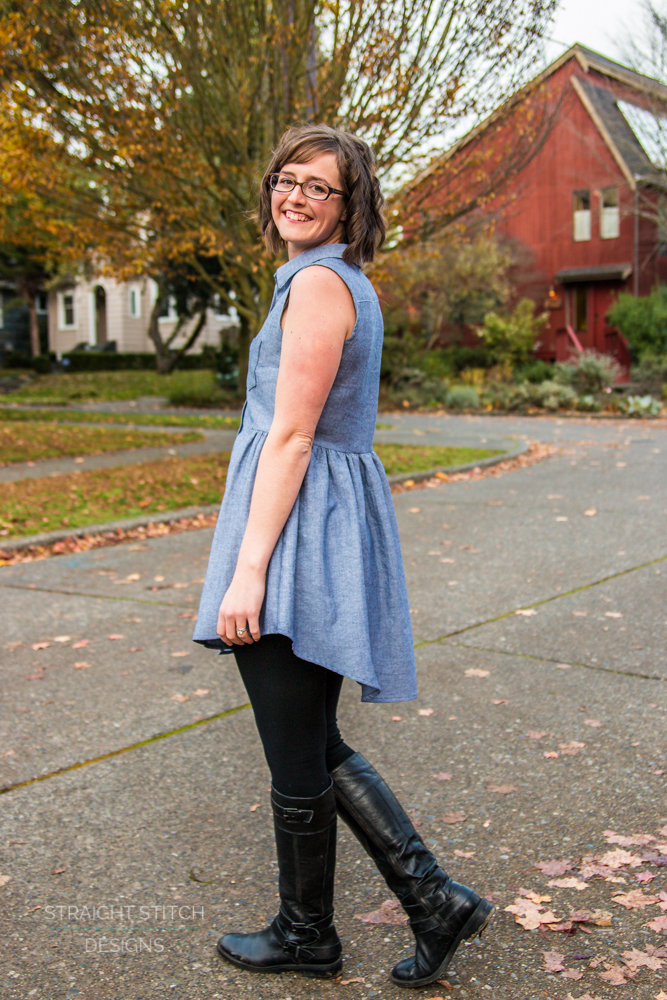 I am just as excited about this pattern and I thought I would be.  It is going to work great as a tunic through the winter and spring and then a wonderful summer staple with sandals.  So basically I can wear it all the time!