Cozy really should be my middle name. I pretty much aim to have all clothes I wear have an element of cozy, but sometimes I would like to look a bit more put together. Fauntleroy is the perfect combination of cozy and refined. With raglan sleeves and shoulder darts, Fauntleroy is a twist on your traditional turtleneck, I like to call it a relaxed turtleneck. Definitely not the turtlenecks of the 90's.
Since not everyone is on the turtleneck bandwagon like me I also included a cowl neck version that is slightly wider and lower at the front neckline. With a light flowy fabric such as this waffle knit you have the perfect drape you can expect from a cowl neck without being too open.
If you follow me on Instagram you know I am OBSESSED with waffle knit right now, and you all are the best because you keep letting me know where I can find more to buy!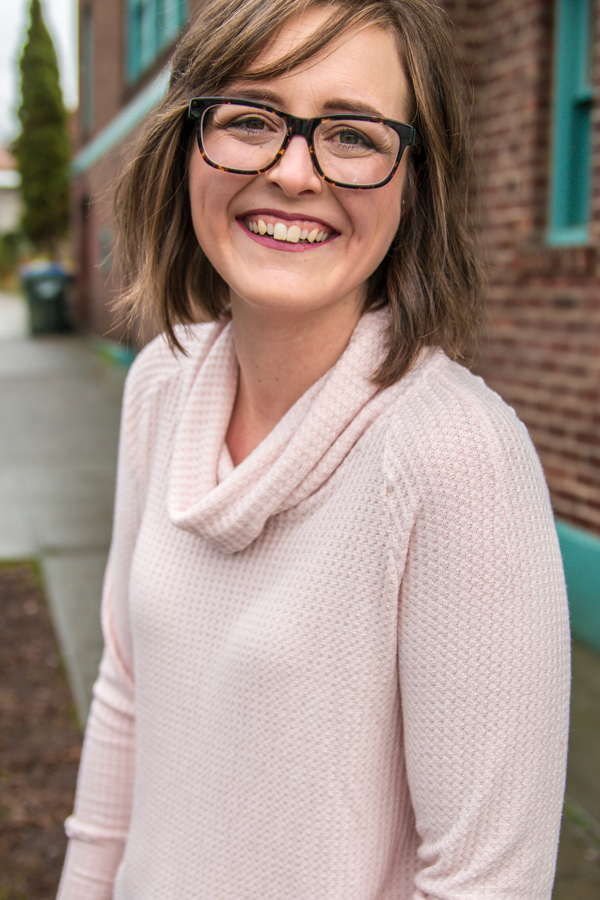 I don't normally like long sleeve tops, but the deep cuffs on this pattern are an exception. They are extra long and feel so cozy when pulled all the way down, watch in the new year for a fun tutorial for the cuffs!
You can get your copy of Fauntleroy during the Black Friday sale for only $7!! So don't wait to grab this great pattern for winter.