I am linking up today with Sew Much Ado and her We did it Wednesday post.  Check out all the other fun things people made today.  There is loads of inspiration to be had on her blog today.
When looking through my closet recently I came across a dress that was never in a million years getting worn again.  I would imagine that I am not the only person that has clothes like that.  At some point you bought it and liked it but then things change like your style or body shape and it no longer works.  You can always donate that clothing item but if it is a fabric that you like why not try to refashion it into something new for your wardrobe.
Enter this dress.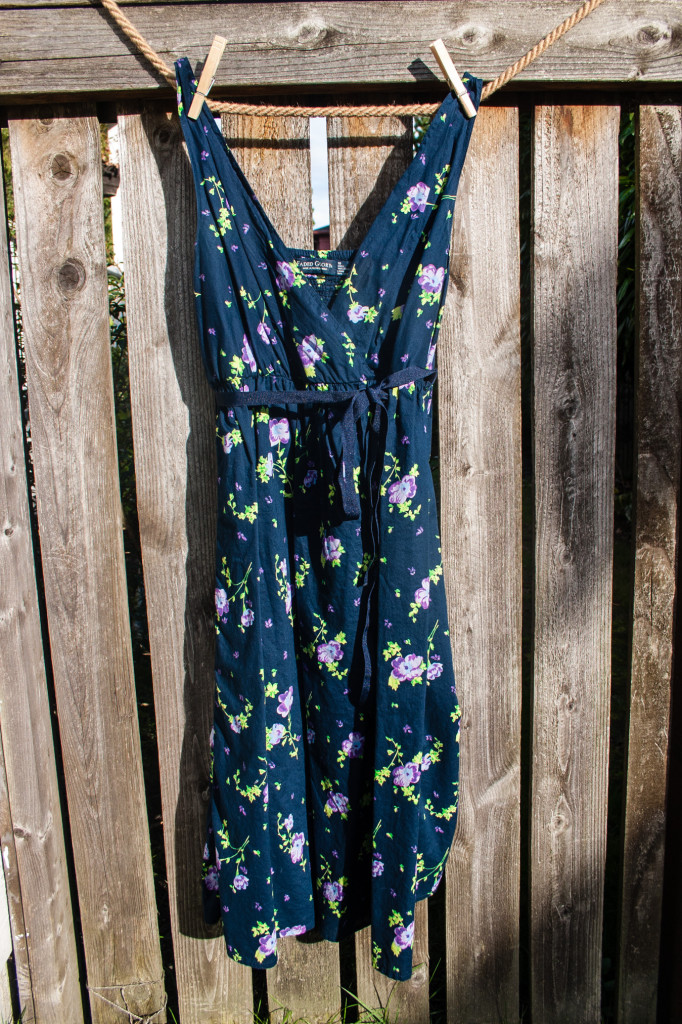 While not horrible it was definitely not comfortable as made.  It was purchased when I was 6 months pregnant on Easter Sunday because I had nothing that fit and the only store that was open was Walmart.  The dress did have some great things going for it like the fun flowery pattern and the fact that it is fully lined.  Unfortunately throughout the day I realized that the shape of the bodice specifically the arm holes was not very comfortable.  I just knew I would probably never wear this dress again, and I was right it never left my closet again.
Fast forward 18 months to now and I knew it would be perfect for my weekly refashion wednesday post.  I decided to go the super simple route and just cut off the bodice, create a pocket for some elastic and make it a high waist elastic skirt.   I basically lived in high waste elastic skirts this summer so I knew I would get a lot of use out of this.
Not only would this fabric work for the summer with a tank top and some flip flops but I could pair it with a chunky sweater and some boots and have a great cheery winter outfit.
All it takes to do the same at home is a dress that just isn't working for you, some elastic and in 15 minutes you have a fun new skirt!  Try it you may just breath new life into an old piece of clothes.