It's no secret I love sewing for my kids, especially Sophie because she proudly wears mommy made clothes.  But the real reason I love sewing for my kids is I can create clothes that actually fit them.  Both Sophie and Ben are super skinny so in order for them to fit at the waist they will be way too short, or I can buy them clothes long enough but then they won't stay up.  Ben has actually been wearing Sophie's jeggings for the last year because they fit him great unlike all other pants and jeans.
This love of sewing clothes that actually fit my kids was even more apparent when I was sewing the Betty Skirt by Shaffer Sisters for the blog tour I am participating in.  They do a really great job of helping you find the perfect fit for their skirt.  After taking Sophie's measurements I determined she needed a 6 month top of the skirt in a 4T length!  I wish I was joking.
Funny thing is that she has actually gotten taller and as a result she had gotten even skinnier, if that was even possible 🙂  I have found I have to take her measurements every time I sew her something because it seems they are different every time.
When choosing fabric for Sophie there is usually only one requirement and that is pink somewhere, thankfully I had this really great pink, blue and grey wool in my stash that I knew would be perfect as we go into winter.  To mix it up a little bit I did a contrasting yoke at the top of the skirt in a black and white wool.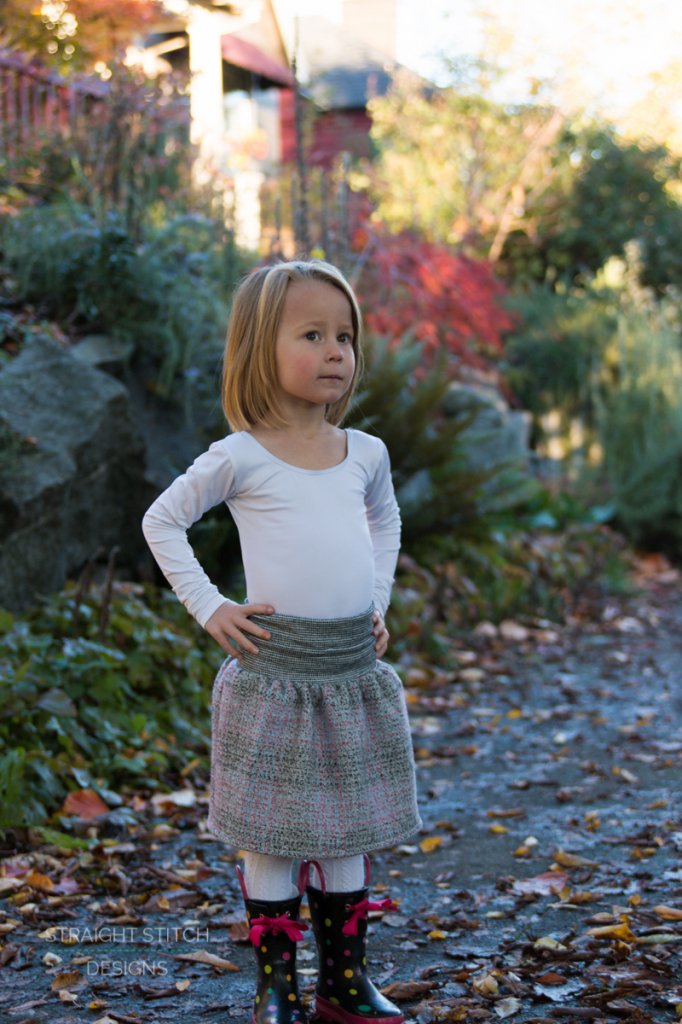 In an effort for cooperation I let Sophie accessorize and that meant tights and rubber boots, which here in Seattle is actually very practical.  And a dance party ensued during the photo shoot.
The wool for the body of the skirt is quite thick which is why it is a much fuller skirt than if it was done in a cotton, but I like the look, and clearly Sophie does as well.
There are 4 different options for the skirt, I decided to go with the gathered skirt which I thought would lend itself well to the wool.  Although I can't wait to make one of the gathered versions with the placket for the spring and summer.
The pattern came together really quick and easy and I was able to get it all done during a nap time.  A certain someone was pretty excited to have a new skirt when she woke up from her nap.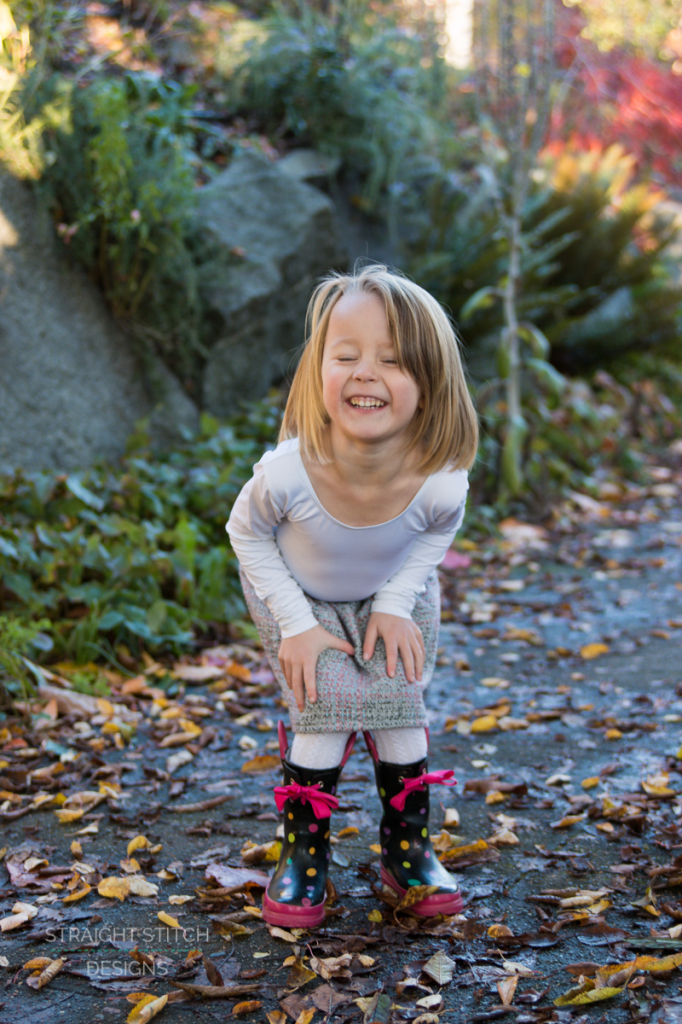 Make sure to head over to Shaffer Sisters to see all the other amazing Betty Skirts on the tour, there are so many fun versions being featured.  And the ladies behind this pattern are offering 30% off the pattern in their shop using coupon code BETTYTOUR.  So head over there to get your copy of this great girls pattern.
There are still more great people joining the tour so make sure to check them out as well.