One of my goals for the year is to really stretch my sewing knowledge and ability.  I know each project isn't going to be a success but I hope to learn from the mistakes and make mistakes better on the next one.
You will see lots of zipper projects this year, I am just rubbish at zippers.  It's sort of funny that my first sewing pattern, Ravenna, has a zipper in it.  I have mastered that zipper but on all other patterns I can't sew in a zipper correctly to save my life 🙂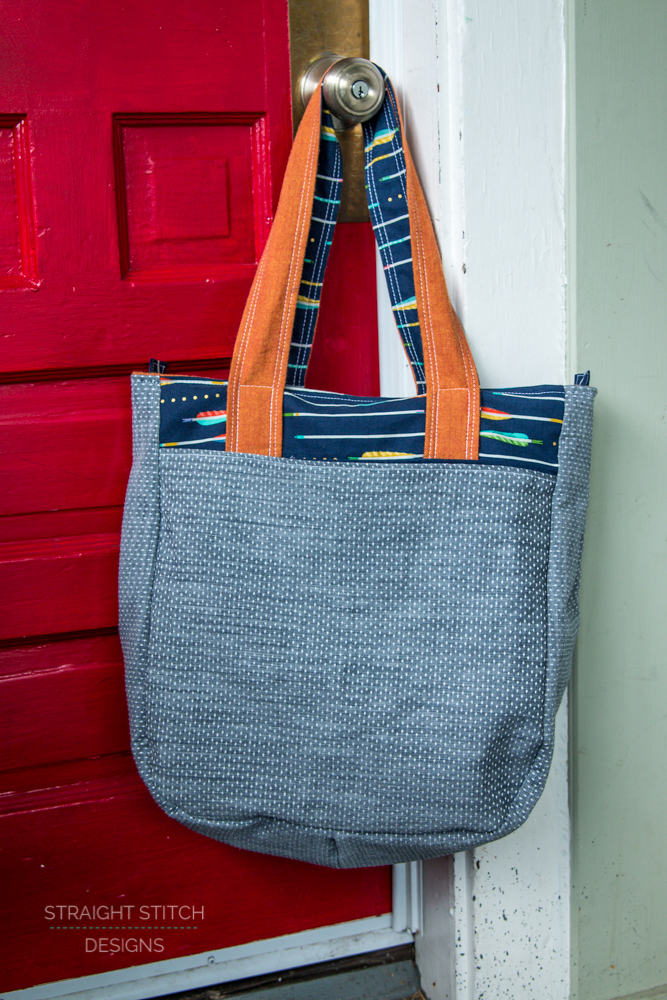 This project was not only on the list of zipper bootcamp projects but also a bag, two things I am completely intimidated by when it comes to sewing.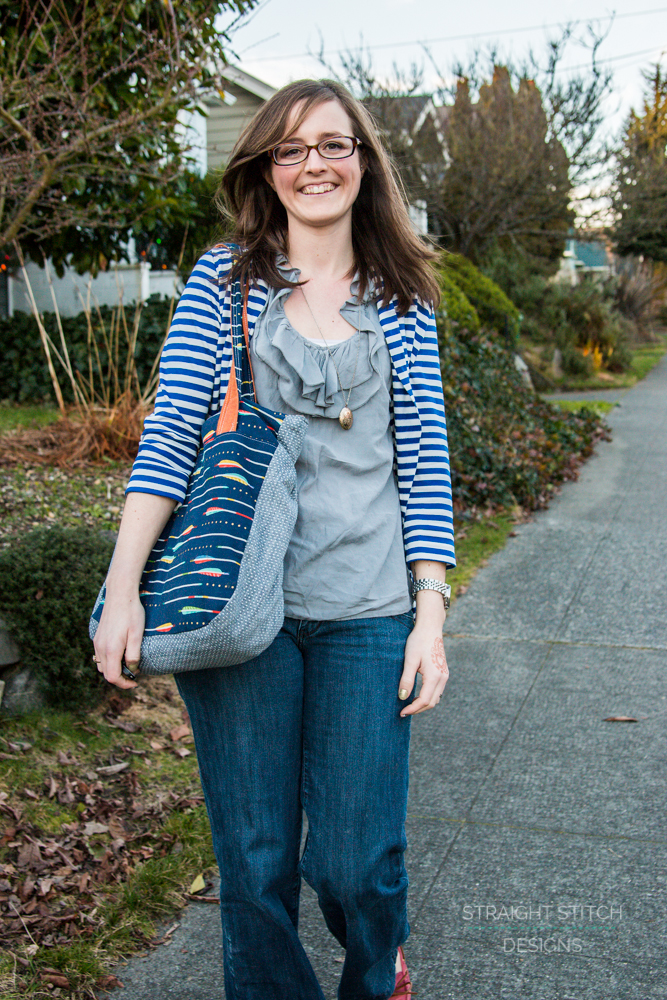 Anna of Noodlehead showed me with this pattern, the Super Tote, that my fear of sewing a bag was completely and foolishly unnecessary.  All you need to do is follow her steps and you will be left with a professional looking bag that other people will notice.  Lets talk details.
The Super Tote allows for some pretty amazing fabric pairing.  All of the fabric I used for this bag I purchased from my friend Rachel's shop, Imagine Gnats.  Because I used some really lightweight fabrics like the dotty chambray the canvas interlining was necessary.  I am a bit obsessed with the Robert Kaufman Shetland Flannel and knew that the pumpkin colour would be perfect with the dotty chambray and the Cotton & Steel.
This tote has a recessed zipper as well as instructions on how to construct it without the zipper being recessed.  I thought a brass zipper would be a fun accent to the Cotton & Steel since there is some metallic gold in the fabric.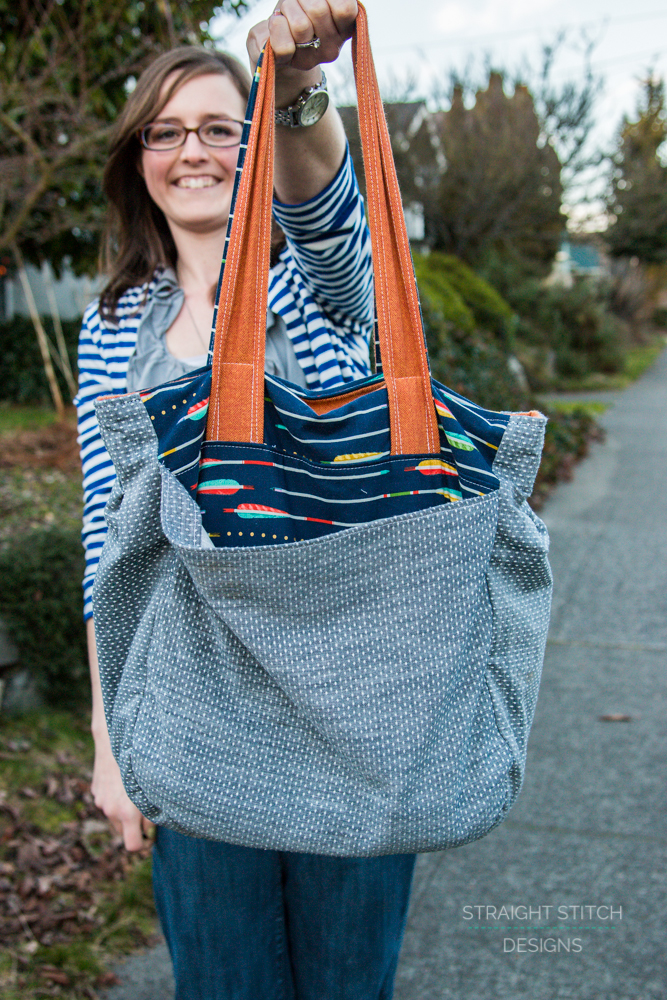 In addition to the large pocket on the outside there are also pockets inside that can be customized to whatever size works best for your use of the bag.
This tote has become my go to bag with enough room for all my stuff including a full sized planner in the front pocket and all of the junk that comes with kids like toys, snacks and diapers.
Head over to Indiesew to grab your copy of the pattern.