As most parents of small children can attest, you end up with a large amount of paintings and drawings.  With both kids in preschool we also end up with art projects multiple times a week.  Needless to say I wanted to create a place to display some of their art work that wasn't just the fridge.
Since it is no surprise I love a gallery wall and embroidery hoops I thought this artwork display would be a great addition to my living room gallery wall.
A little walk around my house you find stashes of various craft and sewing supplies much to my husbands chagrin.  I have had the outside ring of an embroidery hoop lying around for over a year asking to be made into something.  The problem is what do you make with half an embroidery hoop, my solution was adding some vintage lace to make an artwork display.
What I love most about this project is that it is easy to do and could be made completely with things I already had lying around the house.  Simply take the lace and start wrapping it around the embroidery hoop.  I decided to start where the two parts came together but with something like this you could start anywhere you wanted.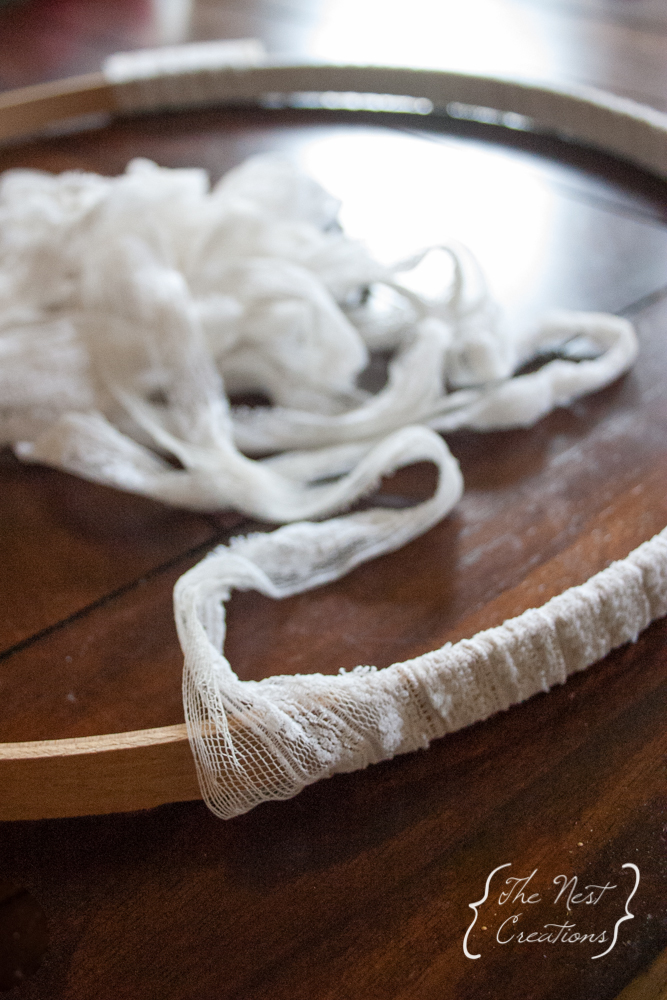 There are no secrets to how to wrap it I just made sure to overlap the lace so that you only saw the scalloped edge and to cover the hoop as much as possible.
Once the hoop is completely wrapped you are ready to add something to hang the artwork from.  I kept it simple and just tied a length of lace 1/4 of the way from the top with a knot on either end.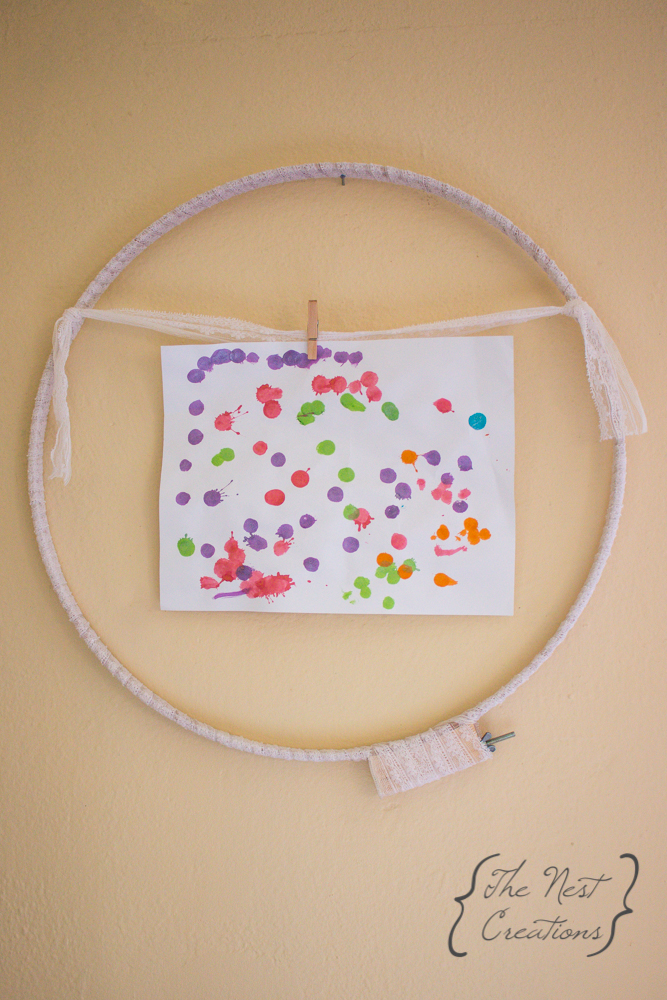 Grab some of your child's artwork and a mini paper clip and you are ready to add it to your gallery wall.
My children love when their artwork is displayed and now it has a place of honour on the living room wall where everyone can see it.  The best part is that I can rotate through their artwork for a constantly changing addition to our wall.
Are there random crafting sewing supplies lying around your house that you could reinvent into something great?  I would love to hear what you come up with.